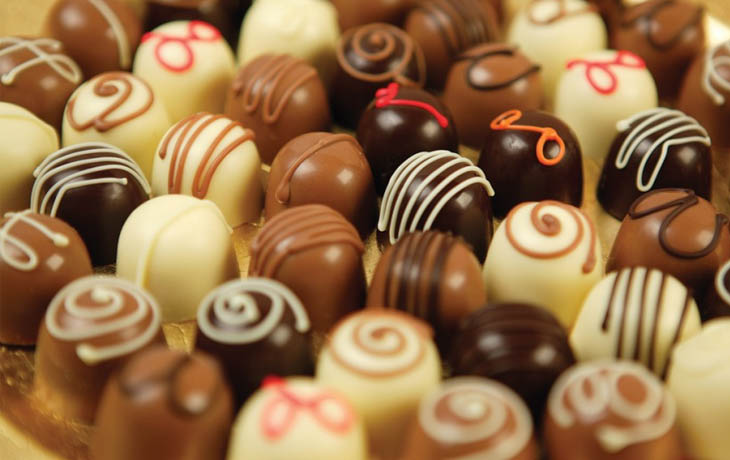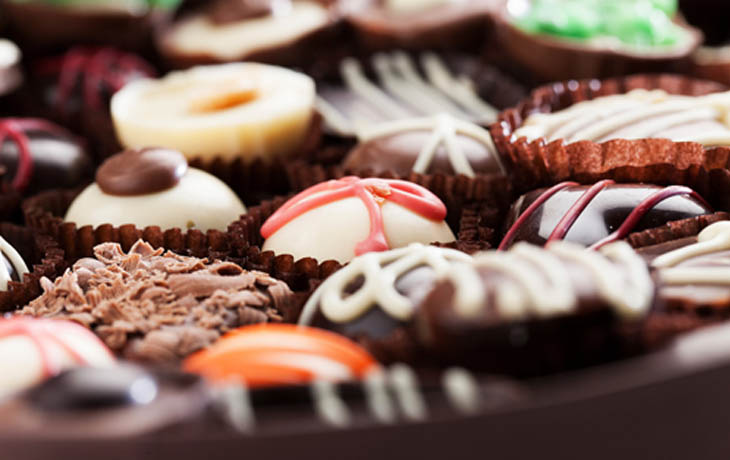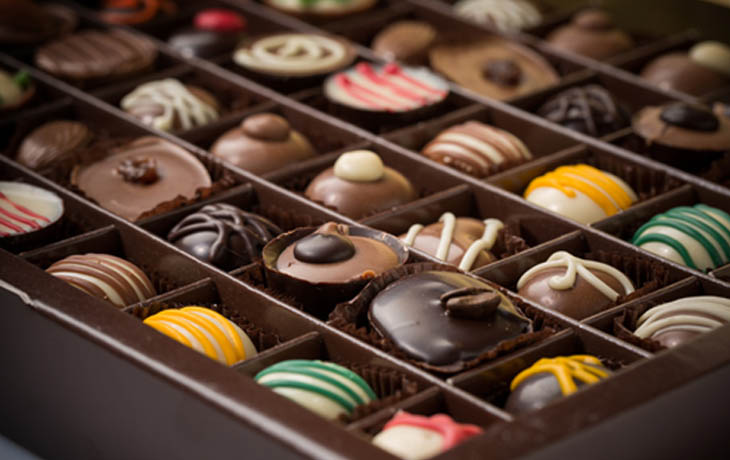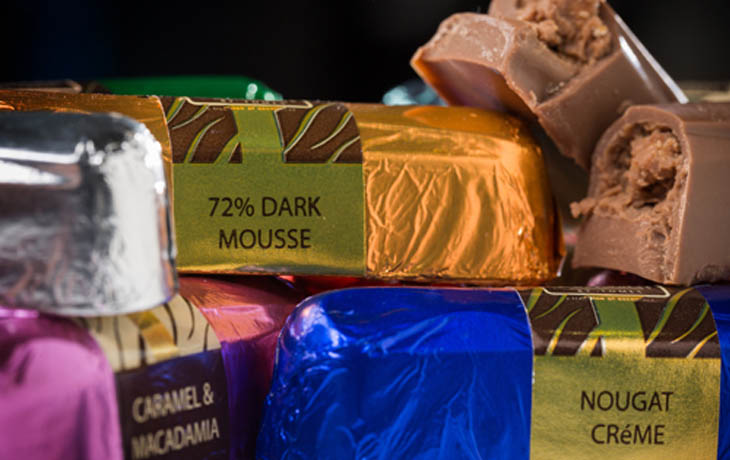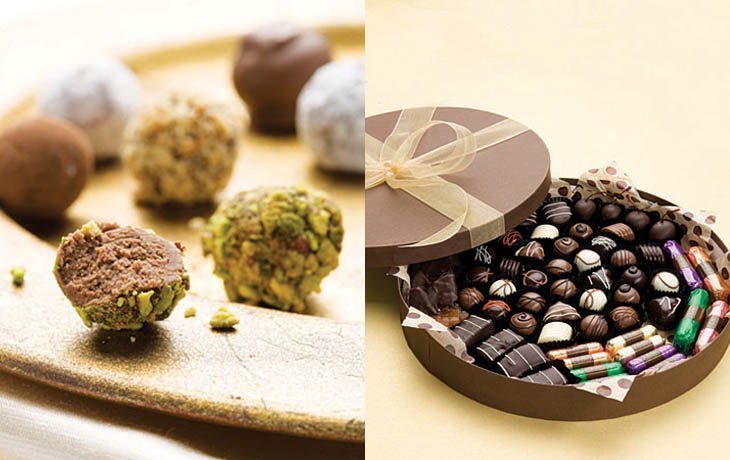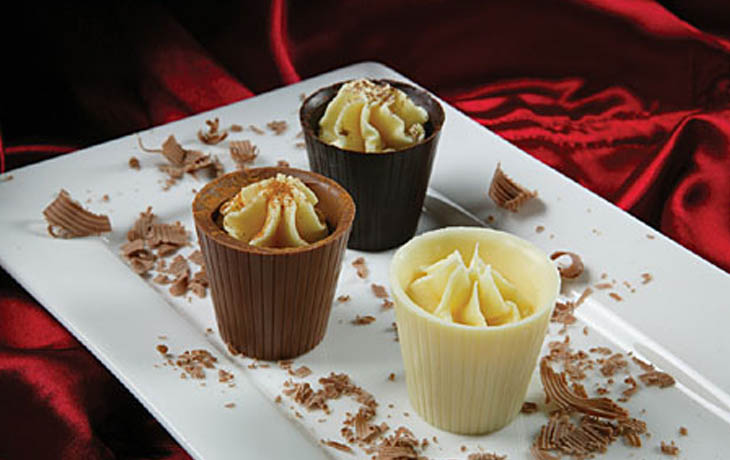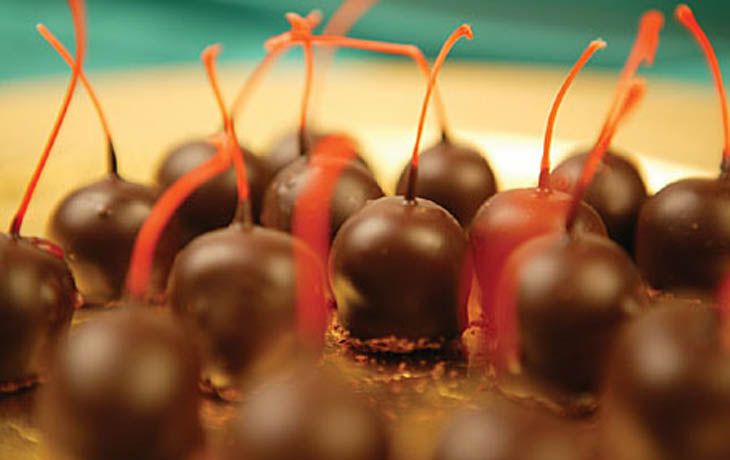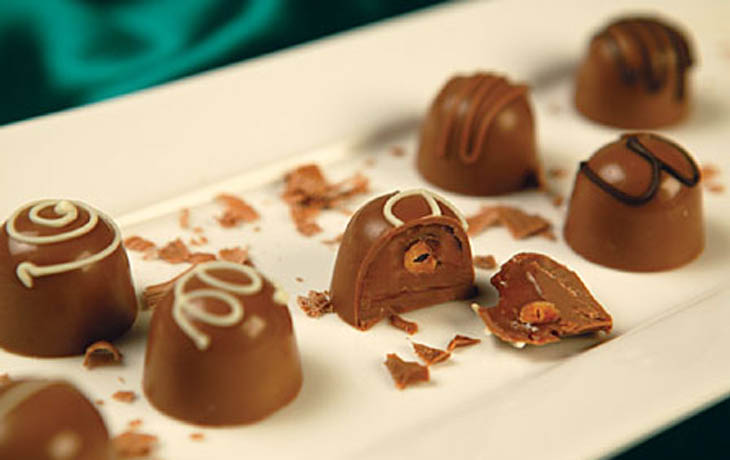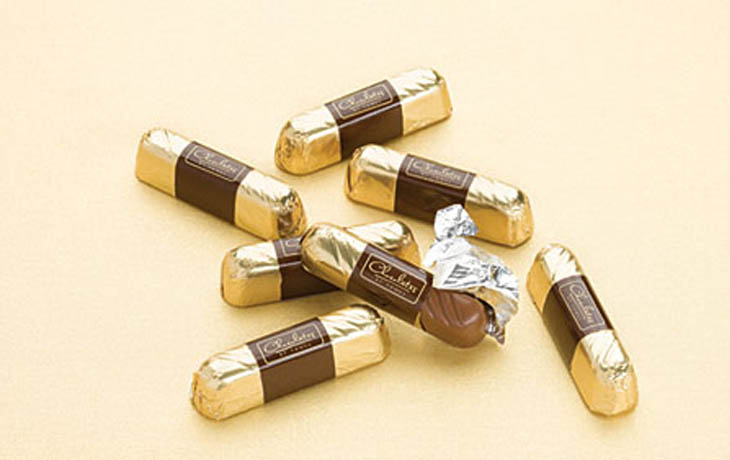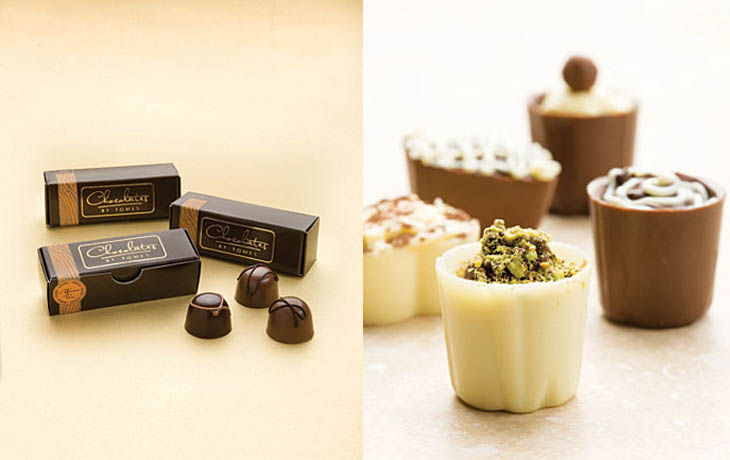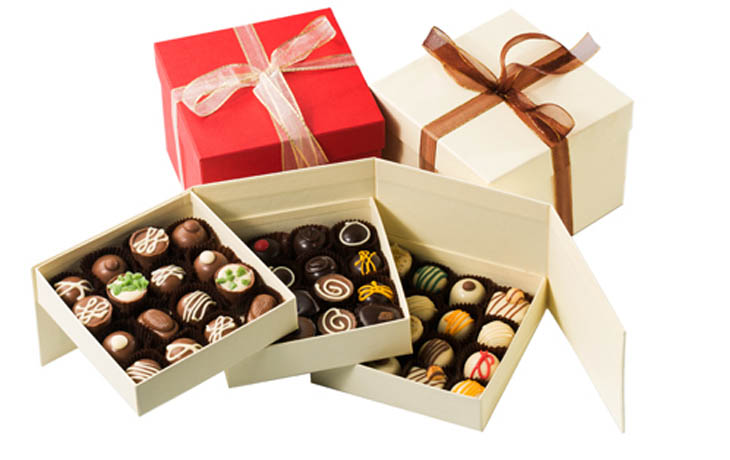 Require Info
On your Wedding Day, everything needs to be just perfect. At Chocolates by Tomes, we have table favours and gifts to suit everyone's budget, all made from our renowned, deliciously decadent chocolate, guaranteed to make your guests smile with delight.
Treat yourself and your guests to our range of exquisite chocolates and truffles made from cocoa ingredients sourced from the African continent and made in our factory in Saxenburg. Thanking your guests, family and friends has never been more tasteful!
Make precious memories even sweeter with our decadent range of guest favours. Choose from our wide range of truffles and chocolates, we will also personalize the truffles for you if you want to add that personal touch, one initial per truffle.
Our 3 piece gift box makes a generous table favour. Available in our signature brown with our logo and your choice of 3 truffles. Or, if our colour doesn't match your colour scheme, we can add a sleeve in the colour of your choice, as well as print your names and the date of your wedding.
Our bite-sized mini-bouchees are perfect for any wedding table.  Available in 5 flavours and in a variety of foil colours, your guests will no doubt be left feeling like they have been treated.  If you're looking for something bigger, our range of chocolate fingers will definitely fit the bill.  Available in 6 flavours and a variety of foil colours.
Thinking about dessert?  Make your day even sweeter with our range of chocolate cups.  Choose from our mini cups which you can then serve to your guests with your favourite liqueur.  Or, try either our chocolate shot glasses or chocolate desserts cups and fill with your choice of filling.
So, for the wedding day you have always dreamed of visit us at our new shop in the Tygervalley Centre.
Chocolates by Tomes Reviews
Be the first to submit a review for Chocolates by Tomes.
Submit Review
Complete all fields below to submit a review.