About Barefeet Videography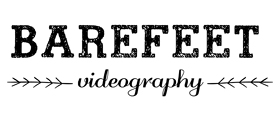 Barefeet Videographers revel in the true and natural beauty of a wedding day. We pride ourselves in making down-to-earth wedding films that will give you the most beautiful memories for a lifetime. The intimacy and personality of such a special day, inspire us to create unique and priceless wedding films and we see it as an honour and absolute privilege to capture these sweet memories for you.

We also have an amazing sister company, echowood Photography, that works together with us to create a beautiful and relaxed atmosphere for your wedding photos and video. Contact us for our wonderful Photo&Video deals!
Where to find Barefeet Videography
Barefeet Videography Client Reviews
Submit a Review
Merel Moens

I have just received the wedding video!! Wow! I am so impressed. From opening the beautiful package, all the way to watching the video. I would really like to commend you on your high standards , creativity and proffesionality! I am so glad I got you to make us a video of our special day.

Thank you!
---
SUBMIT REVIEW
Videos
Johan and Tania's Wedding
David and Stacey's Wedding
Lohan and Llandi's Wedding