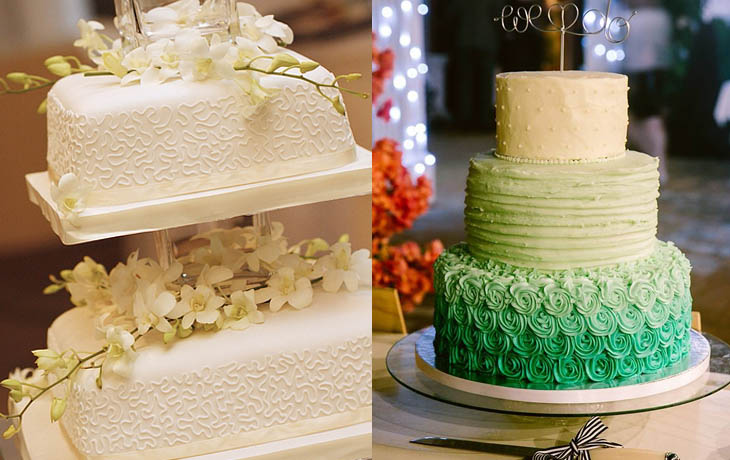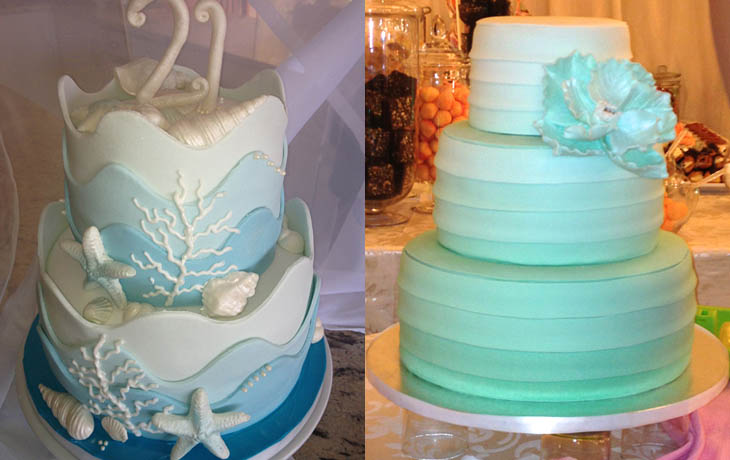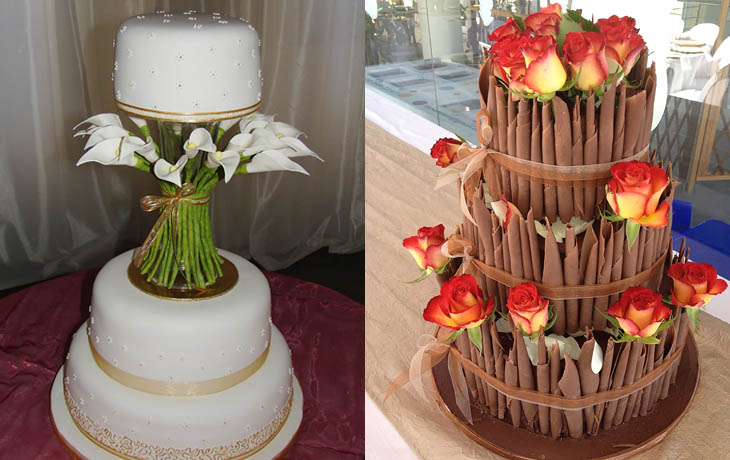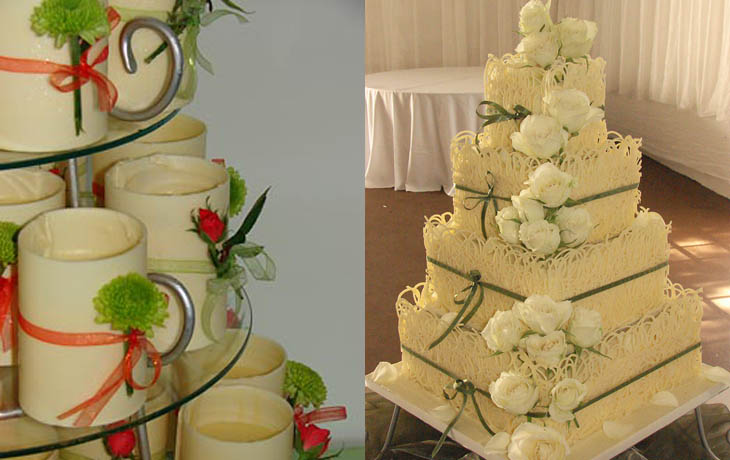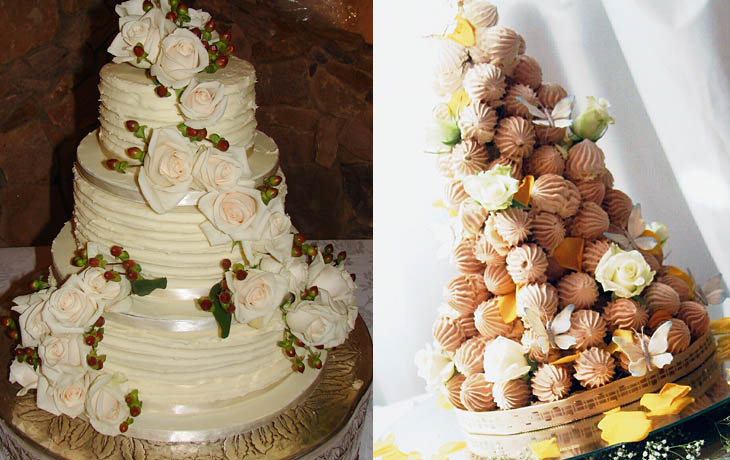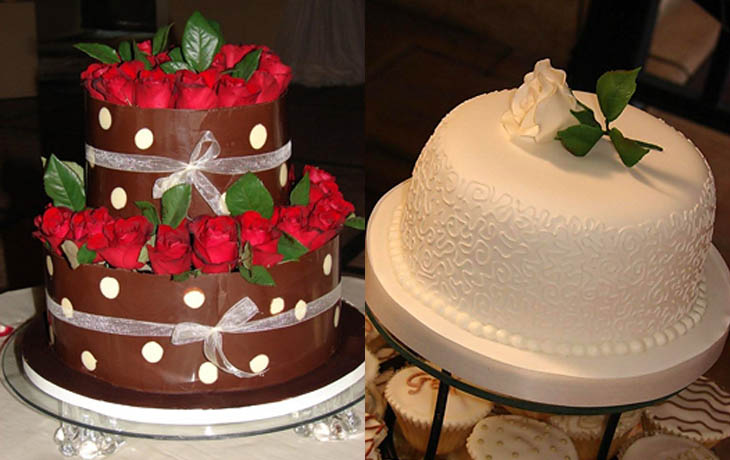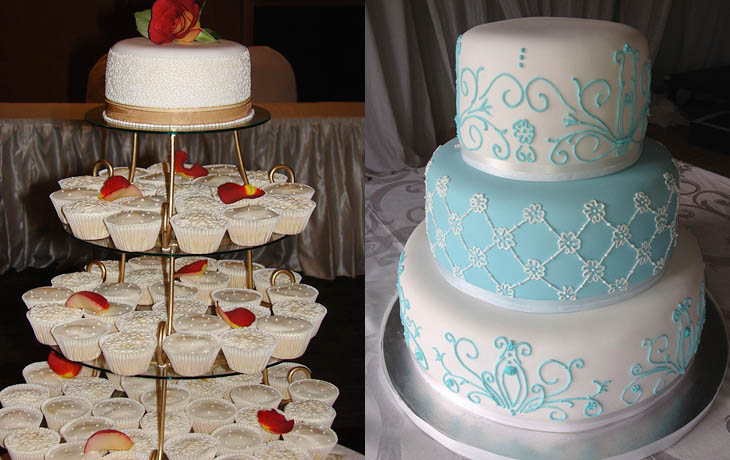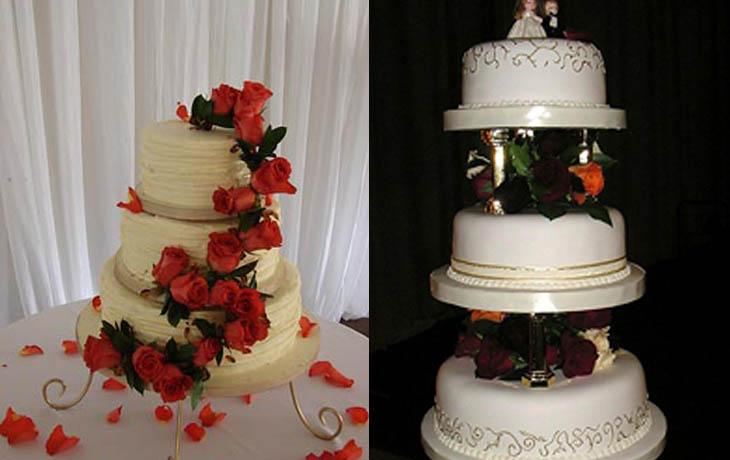 Require Info
The Cake Specialist designs and creates your wedding cake to complement your wedding's theme. Each cake created is filled with delicious fillings and once filled, iced with decadent and rich frostings!
The Cake Specialist specialises in wickedly delicious and rich chocolate, fudge, coffee and pecan, carrot, fruit and mousse cakes, you are sure to find something you love and something your guests will remember!
Our wedding cakes offer an endless number of decorating options such as Chocolate Collars and / or Roses, Fresh Flowers, Nougat Fresh Berries, Chocolate truffles and Butterflies...the list goes on!
Should you have a particular cake in mind or see onw from The Cake Specialist's portfolio, we will be happy to assist you with your requirement.
The Cake Specialist Reviews
Share your review for The Cake Specialist.
Submit Review
Complete all fields below to submit a review.
Chanelle
★ ★ ★ ★ ★
I just wanted to say thank you for the amazing cake you made for us!
Everyone commented on how beautiful it was and just about everyone had a piece(or two)! It tasted just as good as it looked!
I will definitely be recommending you to friends of mine who are getting married in the future!
Cynthia
★ ★ ★ ★ ★
Lee, thanks so much for the amazing cake on Saturday. It looked awesome!
Jean-Guy and Kirsty-Ann
★ ★ ★ ★ ★
I just wanted to send you an email to say a very big thank-you for our stunning wedding cake.
I was amazed when I saw it - It came out exactly like the picture I emailed to you. It tasted delicious as well. And rounded off the exact look we were hoping to achieve with our African theme.
Thanks so much for your efforts to make our day so special and I can assure you I will be recommending you to anyone I possibly can.
Mr and Mrs Edouard-Betsy
★ ★ ★ ★ ★
We would just like to thank you for your amazing cake. It was just perfect and oh so delicious.
Thank you so so much.
Steven and Leanne Heyns
★ ★ ★ ★ ★
I just needed to let you know that we cut our fruit cake yesterday for our 1 year anniversary and it was absolutely delicious.
All my friends and family got to take a slice of cake home,after a year!
The cake was so moist and chocolaty . I am not one to eat fruit cake but that by far was the tastiest cake I have ever had.
From both my husband and I, thank you for making our wedding cake.
You did a excellent job - well done!!!
I will definitely recommend your cakes to my friends.
Lisa
★ ★ ★ ★ ★
Just wanted to send a quick THANK YOU for the delicous cake you made for our wedding! not only did it look AMAZING! (and just what I wanted) it tasted SO good too! Everyone commented on it on the day saying it was THE BEST cake they have ever eaten!
Yummy!! thanks a mil
Stacey and Ryan
★ ★ ★ ★ ★
THANK YOU, THANK YOU, THANK YOU!
There are no words to say just how much we are grateful to the both of you for our delicious and fabulous cakes!
We just wanted to say thank you so much for your fantastic cake and for helping to make our day just the way we wanted it.
We've had so many people compliment us on how amazing the cake was, how fabulous it tasted and how incredible the cupcakes looked and we certainly couldn't agree more. It was truly everything we could have ever imagined and words truly cannot describe how grateful we are to you for the fabulous work that you did.
I will certainly recommend you to every future bride!
Thanks so much Lee – we are forever indebted to you.