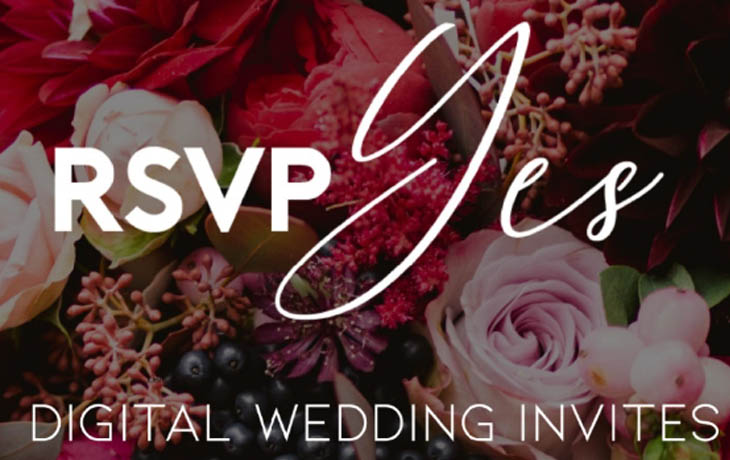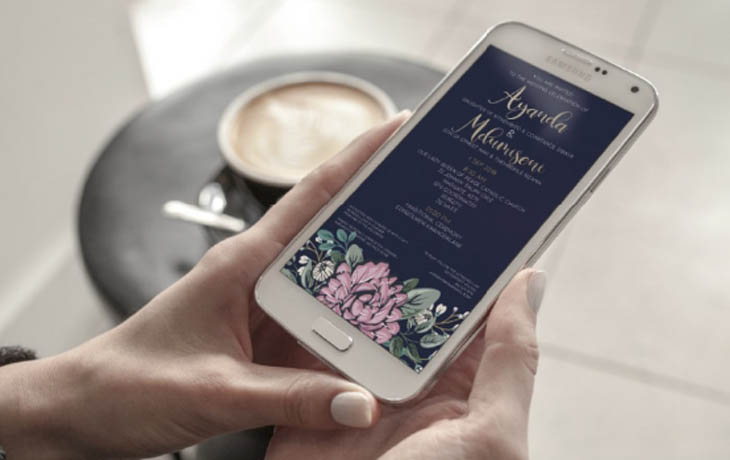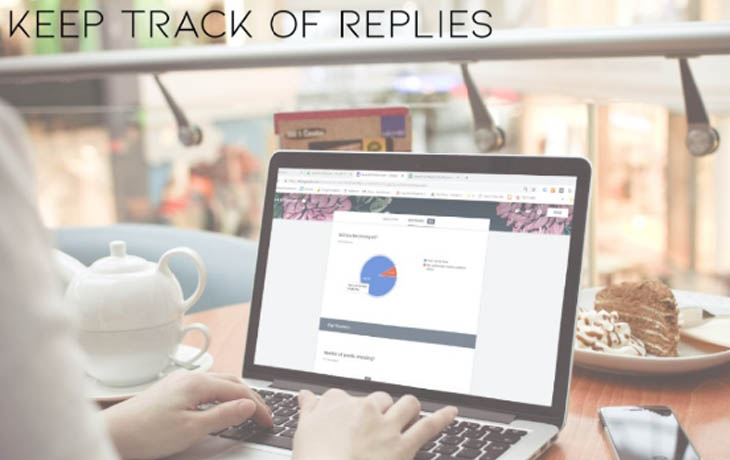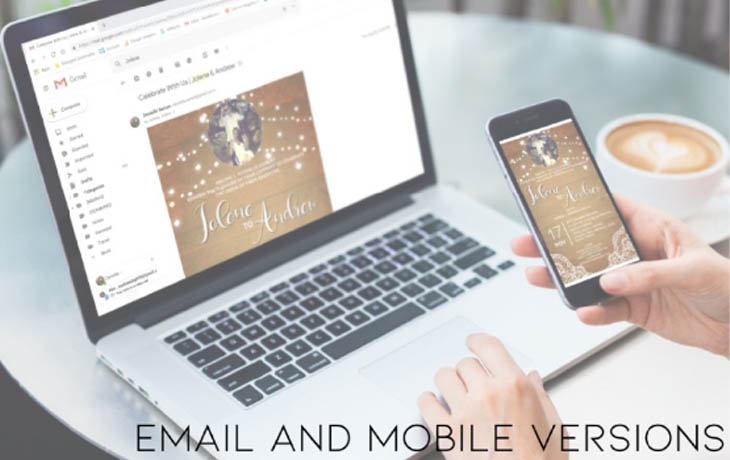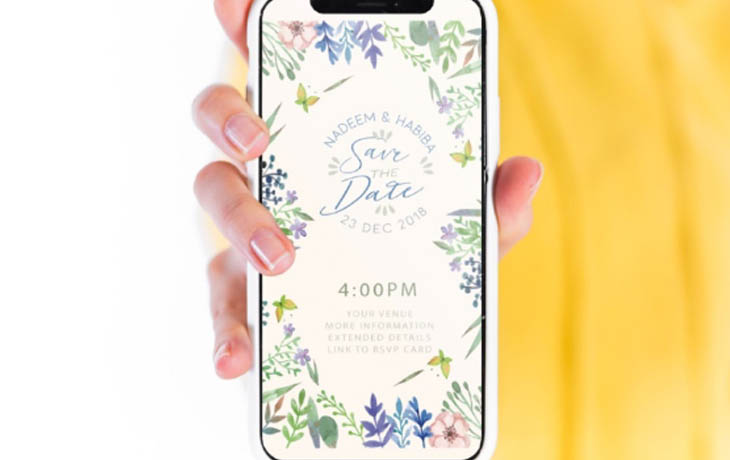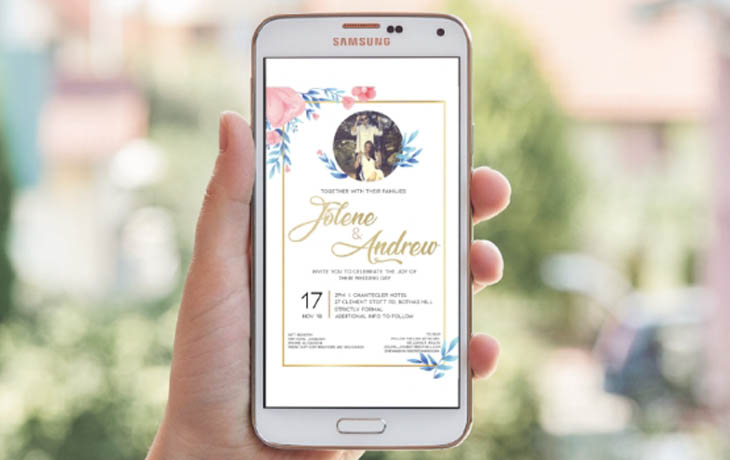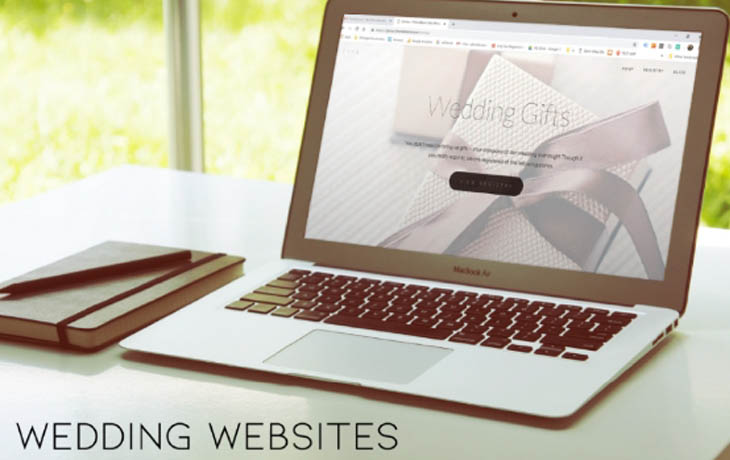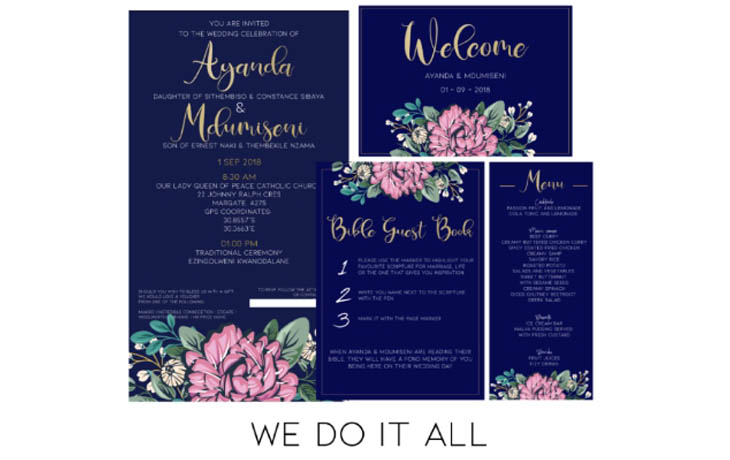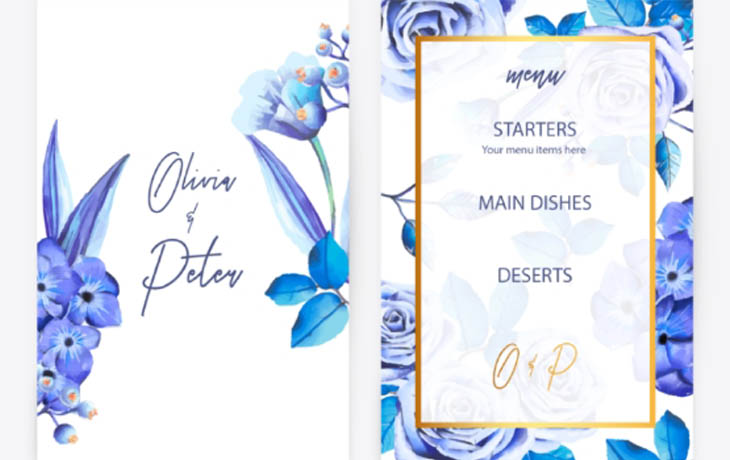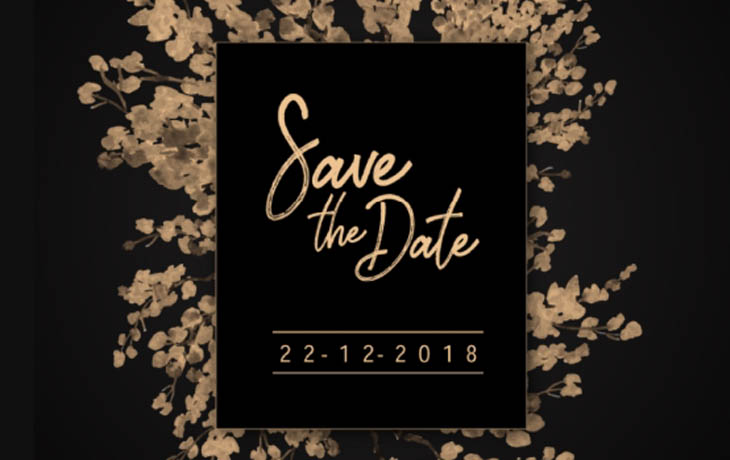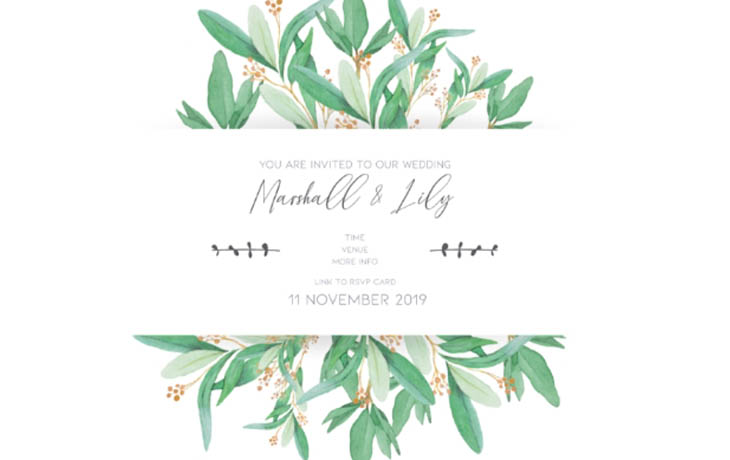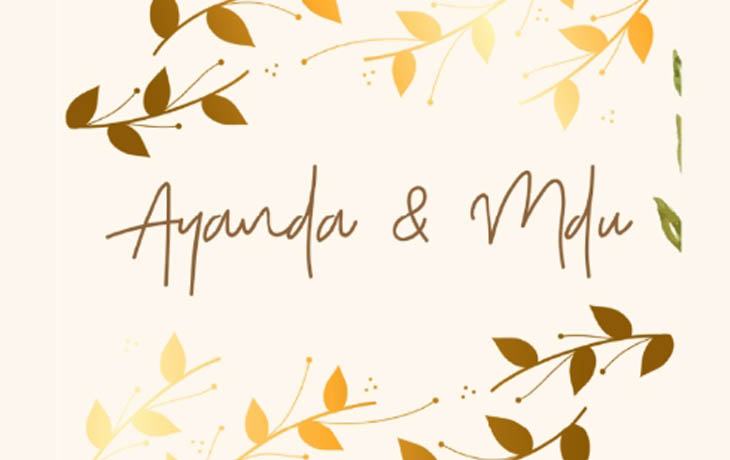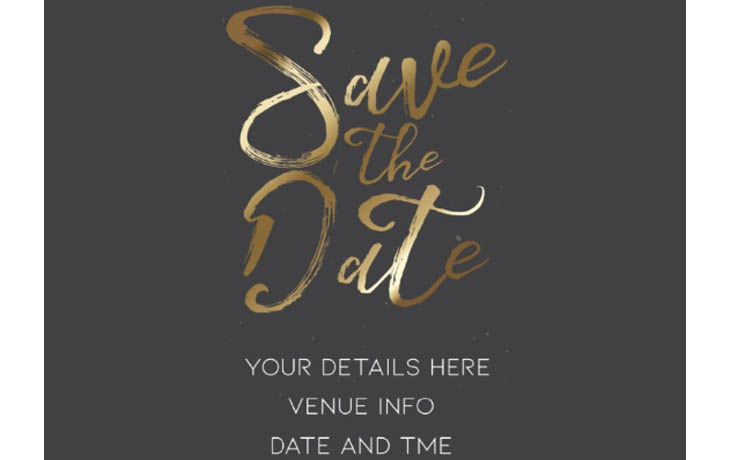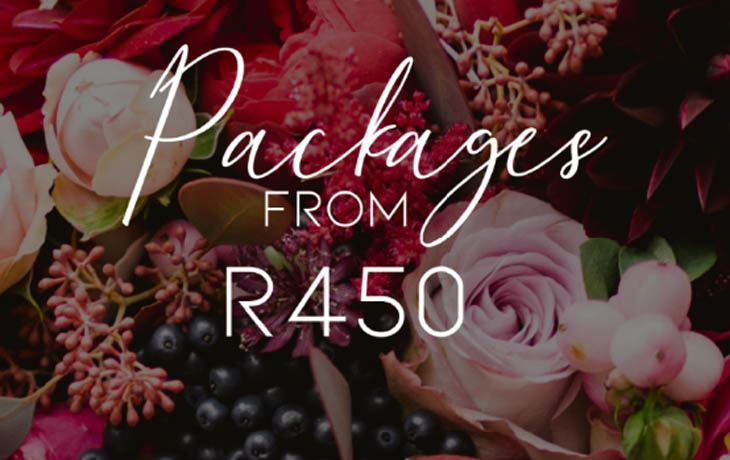 Require Info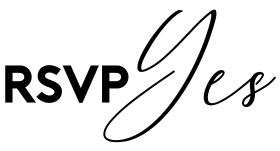 RSVP YES is the digital invitation solutions for the modern-day bride. We work with you to create a special invite with all the bells and whistles that you can easily send to an unlimited number of guests via email or even through your messenger or WhatsApp.
What makes us unique? All our digital invites link to a RSVP form, that is dressed in your theme with questions you choose. This way you can get a live indication of your guest's feedback and can easily download an excel spreadsheet with guest replies, dietary requirements, song requirements etc. Managing your guest list is a breeze with RSVP Yes.
If you're looking for more, we also design full websites, with beautiful images, wedding countdowns and links to your gift registries.
No more paper, no more hassle – just beautifully designed digital stationery.
Besides our invites, we are happy to design any wedding stationery that you require, such as menus, thank your cards, programs and more. This makes sure all your stationery looks good and compliments each other in the best way.
Go on, say YES – so we can get you down the aisle. Visit our website for a full overview of our packages.
RSVP Yes Reviews
Be the first to submit a review for RSVP Yes.
Submit Review
Complete all fields below to submit a review.