About 2iC Project Management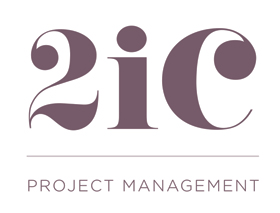 Anyone who has had to organise a wedding or event will tell you; it's no small feat. That's where 2iC comes in; we are your trusty Second in Command. The 2iC Team takes pride in approaching each and every wedding or event we are involved in as distinctive - an unmatchable experience, never simply just another affair… Be it that moment you lay your eyes on your beloved as you walk down the aisle; a significant birthday party or any number of corporate or private events, hand the reigns over to 2iC Projects and you will be assured of a memorable experience from start to finish – one free of the stresses that traditionally accompany the planning of any wedding or event.
We have a full-scale service offering and will manage a wide array of services on your behalf; your every need is our command. Managing all aspects of a Wedding Day and specialising in On The Day coordination for Brides who have their proverbial ducks in a row, 2iC also consults through the planning process to ensure our couples get all the expert advice they need. With the tremendous amount of experience we bring to the table, you are in the very best of hands, which allows you to sit back, relax and savour the experience. 2iC brings both calm stability and fierce energy to the table ensuring a composed presence with an intense dynamism, and a motivation to achieve ultimate results with meticulous perfection!
Where to find 2iC Project Management
2iC Project Management Client Reviews
There are currently no reviews for 2iC Project Management.
Have a comment regarding 2iC Project Management? Submit a review using the form above.
---
SUBMIT REVIEW