About Extravaganza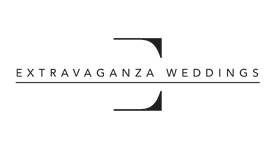 At Extravaganza we believe that the WOW is in the detail!
We customize our approach to every client's wedding because everyone is different. Everyone wants a different look, a different feel, a different experience for their guests and a different budget. We take all these differences into account and plan your big day accordingly.
Our key to success is creativity on a grand scale, efficiency and communication. We will stop at nothing to ensure your wedding is nothing short of an Extravaganza.
We can plan a western or traditional wedding anywhere from a week to a year in advance.
Distance is no factor for us.

We keep all communication lines open and offer you premium choice of suppliers, that we know, will work tirelessly towards contributing in the best way for your wedding.
We understand that you only get married once but we plan to make the process and the day more beautiful and special than you ever could imagine.
Every wedding deserves to be an Extravaganza.
Our services include:
Extravaganza Full Wedding Planning
Extravaganza Décor Styling and Management
Extravaganza Décor Styling
Extravaganza Wedding Management Service (On the day)
Please let us know when you are available for coffee, in order to discuss your beautiful wedding in more detail.
We look forward to hearing from you.
Where to find Extravaganza
Extravaganza Client Reviews
There are currently no reviews for Extravaganza.
Have a comment regarding Extravaganza? Submit a review using the form above.
---
SUBMIT REVIEW