About Have and to Hold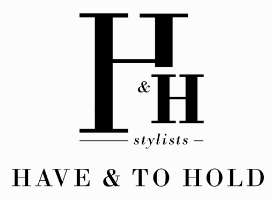 Weddings remind us that our lives have meaning and that love is the strongest bond, the happiest joy, and the loveliest healing we can ever experience – Dauphine Rose Kingsman
Have and To Hold is and elite and bespoke Wedding Styling company which is based throughout the Western Cape. We coordinate weddings in the Winelands, Boland and Overberg regions. At Have and To Hold we take pride and devote ourselves towards making sure that every single detail is considered to make your special day truly memorable.
Our aim is to 'portray' to your guests the true meaning of your beautiful love story and then they will know the real meaning of love. We have an up close and personal relationship with all of our preferred and trusted service providers. They know exactly what we expect from them and that is how we deliver a high end service for all our clients. So whether you are planning a big, small, minimalistic or lavishing affair, we would love to hear from you!
Where to find Have and to Hold
Have and to Hold Client Reviews
There are currently no reviews for Have and to Hold.
Have a comment regarding Have and to Hold? Submit a review using the form above.
---
SUBMIT REVIEW