About On the Day Events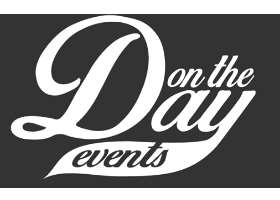 On the Day Events is passionate about our clients and we believe that every event is unique. We offer the perfect service for brides who would like to plan their wedding themselves and then just need someone to just put it all together on the day of the event.
Relationships are important to us, so we prefer to meet our clients and see exactly what you want for your event. On the Day Events loves sharing those special moments with you, like the moment the groom sees the bride for the first time, or the romance of the first dance, we are there for all your special moments.
We offer professional and affordable services for all clients, So trust us to make your event a success.
Where to find On the Day Events