About Queen Arthur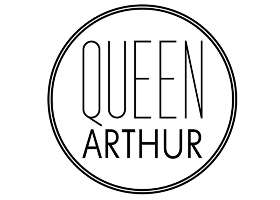 Wedding planning, styling & jewellery. Each event or piece is custom designed for each client to create something stylish, unique & striking.
With a background in both design and hospitality, Queen Arthur have an eye for detail with an emphasis on professionalism. We love to translate your ideas and visions into a stylish, beautiful & cohesive look.
We offer a variety of wedding packages to suit your style. Whether planning every detail from start to finish or stepping in a month before the wedding day to finalise arrangements and co-ordinate the event. We can also custom design unique wedding experiences from weekends full of events and activities to small intimate affairs.
We work with you bring all the aspects of your wedding together – planning, styling & designing.
Contact us for more information about our Planning & Designing Packages.
Where to find Queen Arthur
Queen Arthur Specials
Spring Special - 30% of all planning packages

Expires: 31-Oct-2017

SPRING SPECIAL - we are offering 30% off any planning package booked in the months of September and October.

Full planning & Design
Month of Management
Decor & Styling
Queen Arthur Client Reviews
There are currently no reviews for Queen Arthur.
Have a comment regarding Queen Arthur? Submit a review using the form above.
---
SUBMIT REVIEW