About Warren-Stone Weddings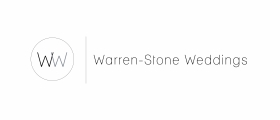 At Warren-Stone Weddings we pride ourselves in tailoring unique celebrations with the highest level of personal and professional service. If you are locally based or international, through personal meetings, skype calls and online communication my team and I are here to assist you throughout the planning process! Working with top service providers, we ensure that your highest expectations are met and that the Wedding celebration of your dreams is executed flawlessly.
This in turn allows you to enjoy every aspect of your pre-wedding preparations and look forward to the anticipated celebration. Our longstanding and loyal relationships with wedding couples and service providers is the direct result of consistent service delivery, a thoroughly professional approach to projects and an unfailing energy devoted to each and every Warren-Stone Weddings.
We believe in combining your vision with our experience and artistic flair to execute a memorable and distinctive occasion. It would be our pleasure to guide you in this happiest of celebrations!
Where to find Warren-Stone Weddings
Warren-Stone Weddings Client Reviews
There are currently no reviews for Warren-Stone Weddings.
Have a comment regarding Warren-Stone Weddings? Submit a review using the form above.
---
SUBMIT REVIEW