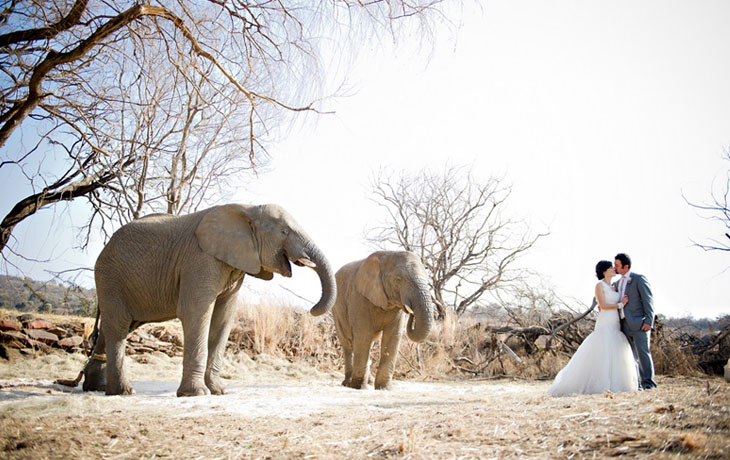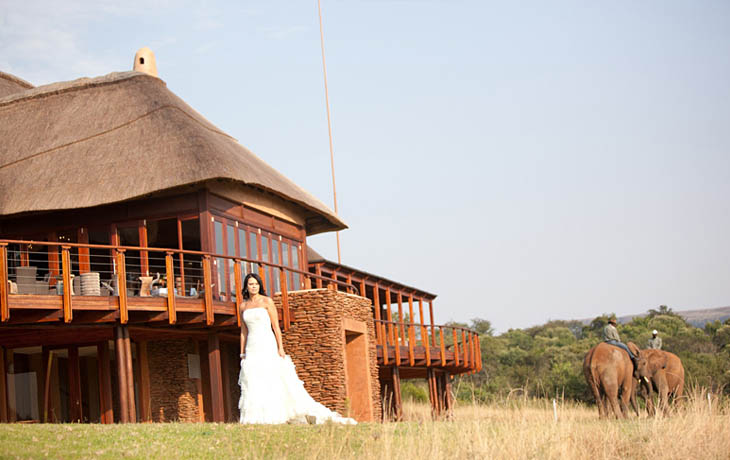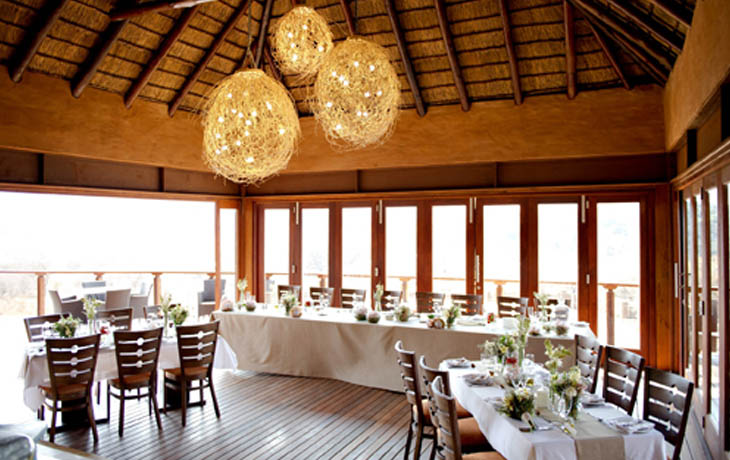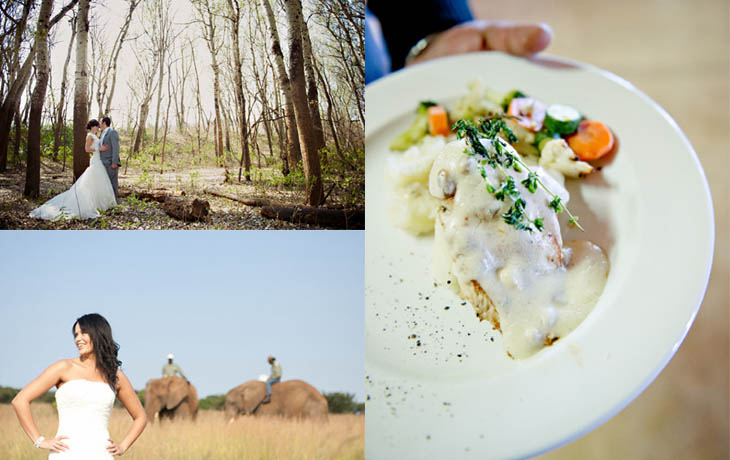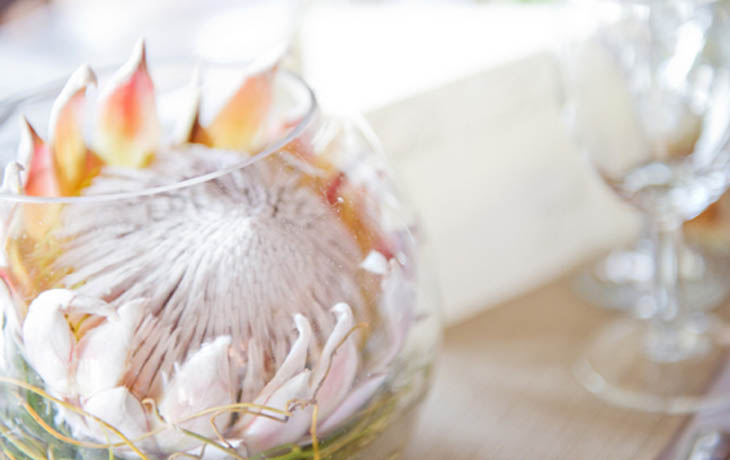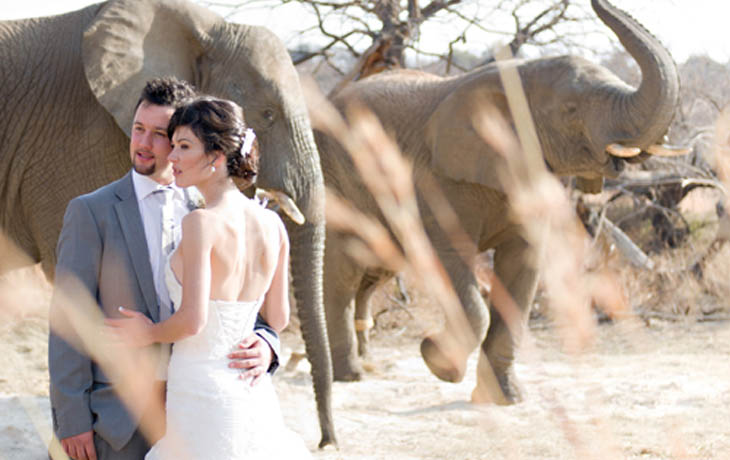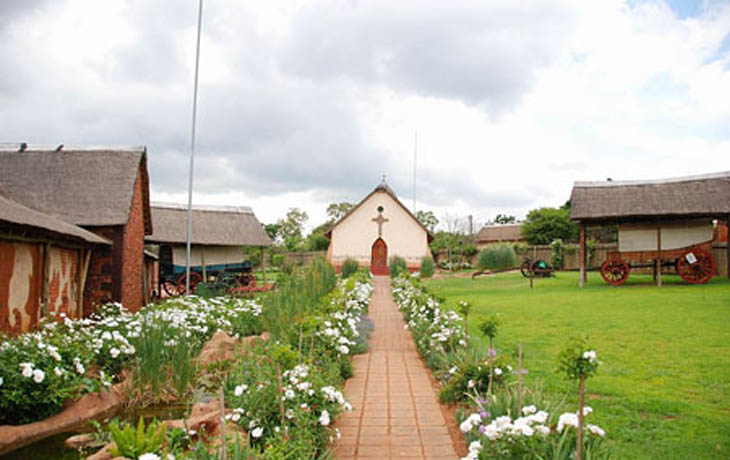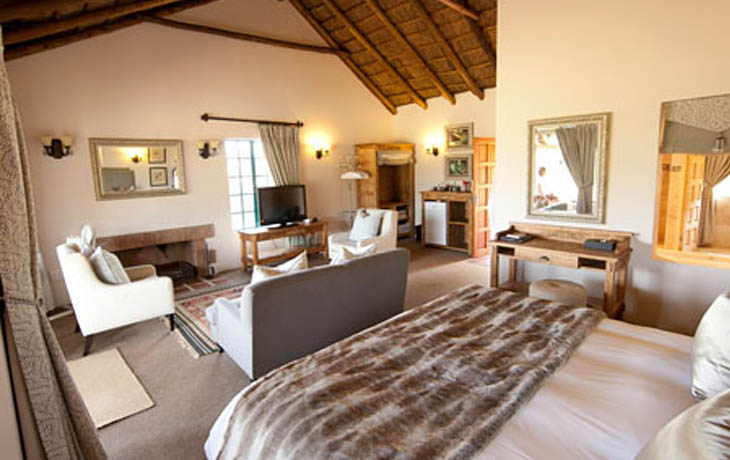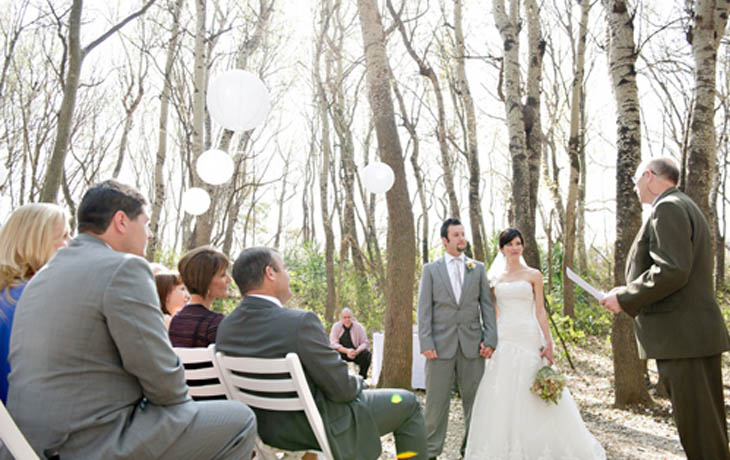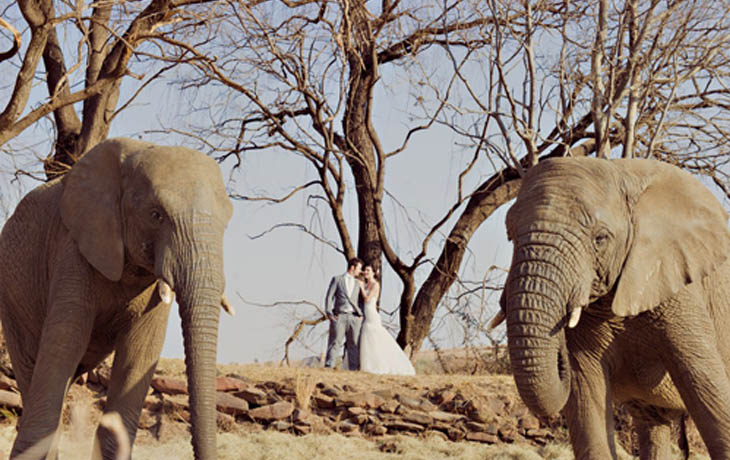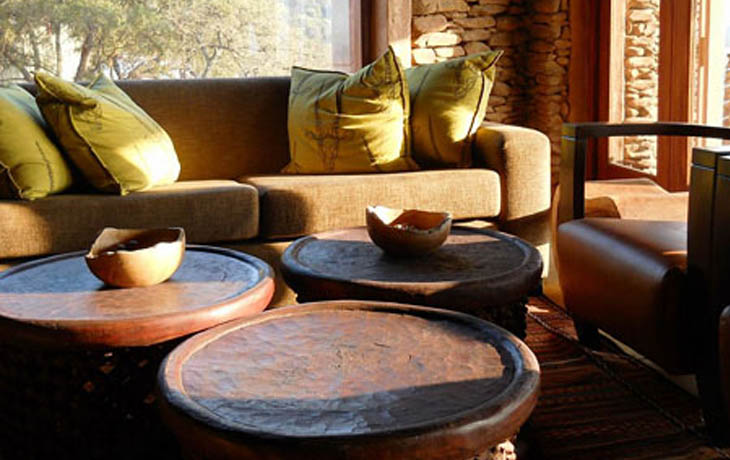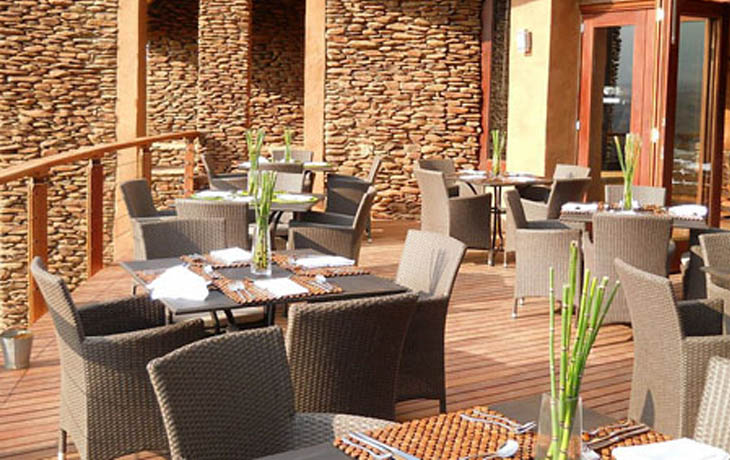 Require Info

Ever been face to face with an African elephant? Well, that's exactly the type of unforgettable experiences that you can expect at Askari Lodge in Magaliesberg.
Located about an hour from Johannesburg, Askari Lodge is the ideal wedding venue for couples wishing to tie the knot with a memorable Big 5 adventure. The venue is steeped in history and a fine blend between authentic Africa and Antique Dutch.
Our magnificent chapel can accommodate up to 120 guests and boasts a stunning rustic thatch roof and bell tower which was originally constructed under the guiding hand of historians. Accommodation options include 30 suites and invite guests to take a step back in time whilst admiring the South African décor pieces dating back to the 1800's. To further complement and emphasise the history of the region, this four-star venue is fitted with spectacular slipper baths, an authentic coal stove, vintage wash stands and breathtaking antique Oregon furniture..
Each of our reception venues are located within close proximity of the chapel - within walking distance, in fact. The Lapa for one boasts panoramic views of the Elephant Dam and can seat a small intimate party of up to 40. Set on pure river sand under a giant thatch roof structure, the Lapa with its central roaring fireplace, affords astonishing night sky views as well as a view over the Plumari Private Game Reserve.
Akira Wedding venue is situated in the new Day Visitors Centre. Accommodating up to 120 guests, it has a beautiful deck with views over the Magaliesberg mountain range and is abundant with African symbology, rich earthy colours and unique African décor focal points. Walking out into the Azima Restaurant, the upstairs venue provides direct access to the amazing viewing deck and vibey Enzi Bar, which in turn sets the scene for ideal for a festive cocktail or entertainment hour.
A variety of wedding options are available to suit your budget and taste. Memorable photo opportunities are aplenty - with the elephants, with the ox-wagon collection and inside the heritage museum or on game drives. With our own Spa as well as the Big 5 experience on the property, you and your guests are in for an unforgettable wedding celebration.
Askari Lodge – the legend lingers...
Askari Game Lodge and Spa | Common Wedding Venues FAQ
What facilities are available at your venue for an wedding or event?
Bar, Chapel, Children Allowed, Dance Floor, Honeymoon Suites, In-house Caterer, In-house Coordinator, Indoor Wedding Venue, Offsite Parking, Onsite Parking, Outdoor Wedding Venue, Restaurant, Security, Smoking Area, Spa, Specialised Service for International Brides, Suitable for Small / Intimate Weddings, Swimming Pool, Wheelchair Friendly
What facilities are are available on request only?
Askari Game Lodge and Spa Reviews
Share your review for Askari Game Lodge and Spa.
Submit Review
Complete all fields below to submit a review.
Brian Stewart (19 Nov 2014)
★ ★ ★ ★ ★
Hiermee wil ons as ouers van Brian Stewart net n geweldige dank uitspreek teenoor Askari en spesifiek Andre wat hom baie baie goed van sy taak gekwyt het. Hy het uit sy pad gegaan om die kinders se droom vir hul groot dag te bewaarheid.
Ons moet ook komplimente vir die kok toedien die kos was uit die boonste rakke.
Baie dankie vir n genotvolle ondervinding
Mev Christa Stewart
Theo & Elvira Visser (8 Nov 2014 )
★ ★ ★ ★ ★
I want to take this moment to express our appreciation for Andre and his team on that day, we really do have experienced so much dedication and effort from Andre and his whole team, they did a good job and that wasn't unnoticed because all the guest afterwards said to us they were so amazed the way he handled everything and everything went so smoothly. And he really put all effort in from the start of this wedding arrangements.
There was also a man called 'Ferose' or something like that and he also did great stuff!
Please keep them inspired because I believe they all can achieve so much because they have so much passion for their job and I'm sure they are a great asset to your company
Warm Regards
Theo & Elvira Visser (8 Nov 2014 )
Helgard & Liechen Tonkin. 30 Nov 2013
★ ★ ★ ★ ★
Askari game Lodge's wedding co-ordinator Andre is the best person I have ever met. From the start of my wedding planning I was a Bridezilla.
I am a true perfectionist and it's my way or a bride tantrum. Andre helped (well took over) my wedding planning and took note of every single detail that was important to me. He handled me with such a presence that it immediately calmed me down. He even ended up playing doctor, psychologist, maid of honour, best friend, mother, father, the one who would spill wine on someone if they attempted to ruin my perfect day (he never did, we just joked about it to make me smile).
Andre knew from the start exactly what I wanted, even when I was unsure. I painted a picture in my head and he went above and beyond my wildest expectations. I am sure Askari Lodge has never looked better than that day. I don't have enough words to explain what he meant to me and my husband. There is not one thing I would change about the whole experience or my wedding day.
I even have to call him once in a while not to miss him too much. I really get a lot of compliments, none of which are due to me. Andre should get all the credit.
Liechen Tonkin
Fiona & James
★ ★ ★ ★ ★
"Just a quick note to say a BIG thank you to yourself and the rest of the Askari team. You have been amazing helping out with our Special Day & making it wonderful - even with the deluge of rain it all worked out well with the help of everyone. The food was great and the personal attention you put into everything was very much appreciated, as well as the rest of the Askari team. Even getting back to our bridal suite after our celebrations was wonderful - I loved all the rose petals and the flowers :-). Most special was our time with the elephants, can't wait to see the photos. I can't thank you enough, Pat, Theo and everyone else. Our guests all loved the Askari venue as well and couldn't believe there were hippos and elephants right outside their rooms!" Fiona & James - 29 Jan
Warren & Kym Grimsley
★ ★ ★ ★ ★
I am writing on behalf of Warren, Pru and myself, to express a BIG thank you to Andre for all that he did to ensure that the day was a success. It isn't an easy task when the bride and groom live in London. Andre is a true professional and the personal attention he put into everything was very much appreciated, he went out of his way to ensure that everything ran smoothly on the day and that Warren and Pru enjoyed every moment. He is a real asset to Askari Game Lodge & Spa. Andre also helped organize a boma braai on the Sunday night for the overseas guests that had stayed. They were overwhelmed with the hospitality, please thank the chef and kitchen staff on our behalf. I just thought I would mention that we used your preferred suppliers for décor, music and the marriage ceremony and would highly recommend each of them to anyone who is getting married at Askari Lodge. Regards, Kym Grimsley Prudence Daniels & Warren Grimsley Wedding date – 30 Aug 2014
Leon Putter & Monique Malan
★ ★ ★ ★ ★
We had a wonderful wedding at your establishments. Our guests loved it :). Thank you so much for the wonderful service that we received from all the staff. Anwaar really made our day very special. We will surely tell everyone how great you are. Thank you again Leon Putter & Monique Malan Wedding date – 16 Aug 2014