About Domaine Brahms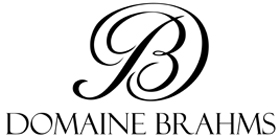 Domaine Brahms is a wedding venue that most certainly can be considered an undiscovered gem in the heart of the Paarl and Wellington Winelands.
Domaine Brahms is a beautiful wedding venue catering for a variety of functions including weddings, conference and any other event you can think of!
On arriving at Domaine Brahms, you will experience a welcoming atmosphere that is informal and without pretense. The venue boasts beautiful surroundings, friendly staff and personnel and is able to cater for events of any size and shape.
Those attending Domaine Brahms are promised to have the time of their life and have the opportunity of admiring the stunning setting of vineyards and olive trees. Wine lovers also have the opportunity of tasting the venue's internationally award winning wines.
Weddings and Functions
Bridal couples can exchange their vows in the little romantic chapel under the olive trees that is a short walk from the wine cellar and function venues. The chapel is able to seat approximately 150 people and makes for a memorable and intimate ceremony.
The setting is a photographer's dream! Bridal couples can have their photos taken between the vineyards, on Clara's square and in the stunning gardens adjacent to the beautiful dam.
The venue's courtyard, able to accommodate up to 100 guests comfortably, offers a magnificent view over the dam and is perfect for serving canapés or pre-dinner drinks around the charming little fountain. While guests enjoy their canapes and drinks, they can admire the majestic atmosphere as the sun bathes its surroundings in warm, vibrant colors when it sets.
The Symphony Hall on the upper floor with its large open verandas offers uninterrupted views over the dam and nearby vineyards. Seating 200 guests with a dance floor or 300 without dance floor, this venue is perfect for any special occasion.
Domaine Brahms also caters for corporate breakaway meetings and conferences as well as year-end functions and matric farewells.
Where to find Domaine Brahms