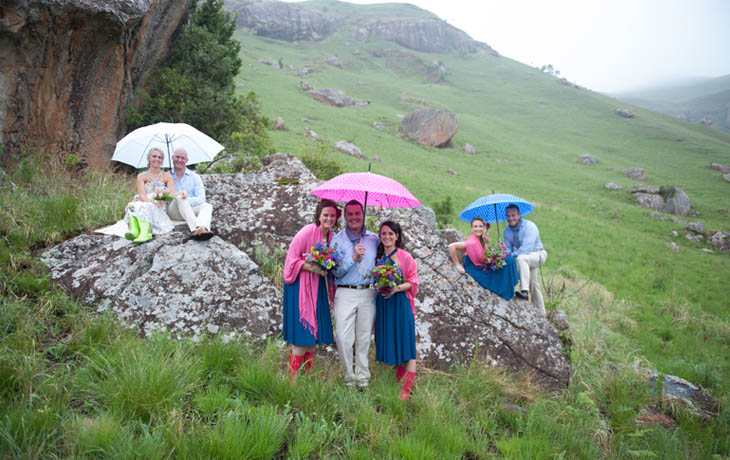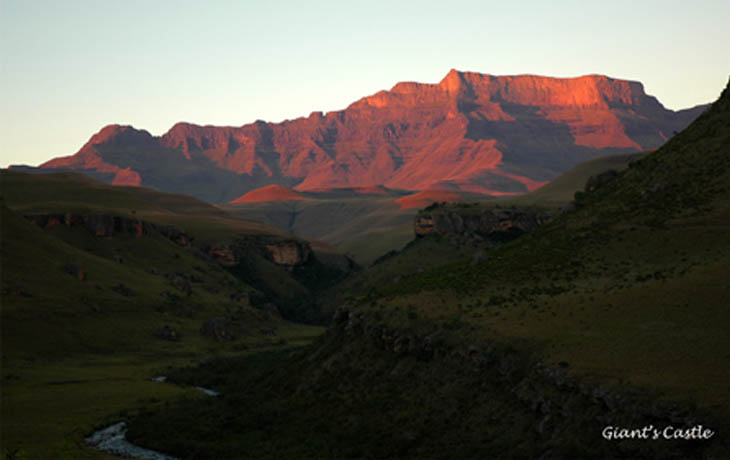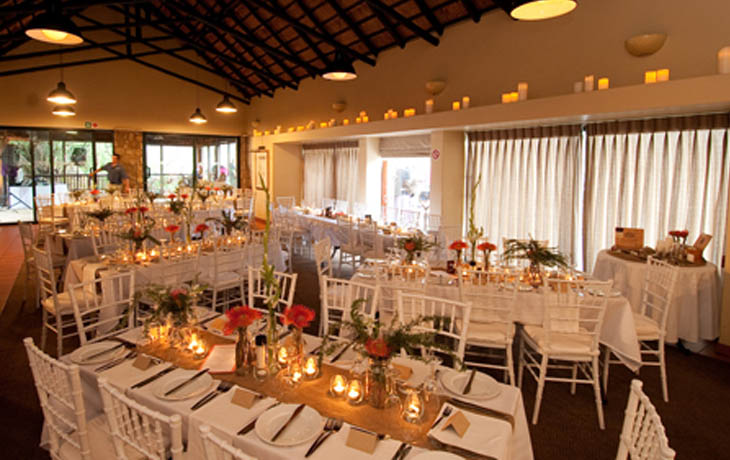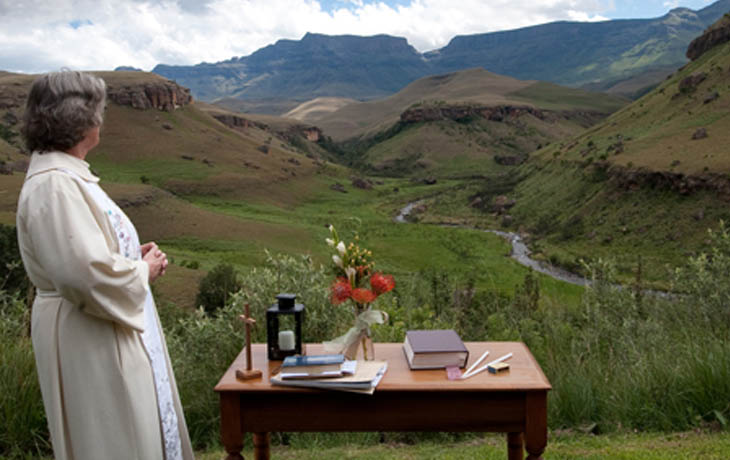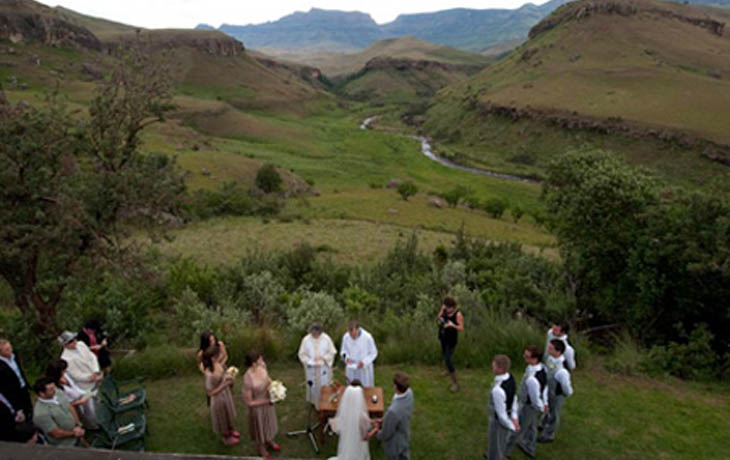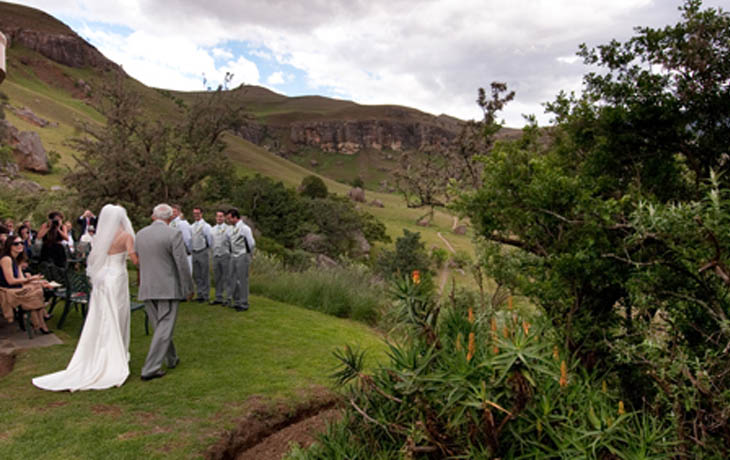 Require Info
Giant's Castle Game Reserve was proclaimed in 1903 and is 34 648 ha in extent and is the home of the eland and majestic bearded vulture.
Giant's Castle Resort is situated on a grassy plateau among deep valleys running down the face of the High Drakensberg offering glorious views for hikers and mountain climbers.
Giant's Castle takes its name from the silhouette of the peaks and escarpment that resembles the profile of a sleeping giant. Giant's Castle Resort is situated within the World Heritage Site.
Wild flowers of the Drakensberg are the design theme of the Giant's Castle Resort and Rock Lodge, and original botanical paintings feature in all the chalets and lodge buildings. Giant's Castle Resort is a hiker's paradise offering short and long walks.
The Main Caves Museum with its large sandstone overhang of superb San rock art is one of the best preserved sites in Southern Africa.
Our Lammergeyer Hide offers excellent viewing of raptors such as the Bearded Vulture and Verreaux's Eagle.
Izimbali Restaurant and Bar provides guests with the option of fully catered meals in its warm and relaxed atmosphere.
This is a wedding venue literally situated in the mountains.
Accommodation
6 - Bed Rock Lodge with a cook in attendance.
37 two-bedded chalets with en-suite facilities, a lounge/dining area and fully appointed kitchen.
3 four-bed chalets with two bedrooms, a bathroom, a lounge/dining area and a fully equipped kitchen.
3 six-bed chalets featuring three bedrooms, one bathroom (separate toilet), a lounge/dining area and a fully appointed kitchen.
A romantic honeymoon suite fitted as per the two-bedded chalets.
All units are equipped with satellite TV.
Giant's Castle Resort | Common Wedding Venues FAQ
What facilities are available at your venue for an wedding or event?
Bar, Children Allowed, Honeymoon Suites, In-house Caterer, In-house Coordinator, Indoor Wedding Venue, Offsite Parking, Onsite Parking, Outdoor Wedding Venue, Restaurant, Specialised Service for International Brides, Suitable for Small / Intimate Weddings
Giant's Castle Resort Reviews
Share your review for Giant's Castle Resort.
Submit Review
Complete all fields below to submit a review.
Denis Ryan
★ ★ ★ ★ ★
Most incredible setting overlooking the valley and the mountains beyond. We stayed in Lodge 40 which was a large, comfortable, king bed lodge near the entrance to the main trails. Perfect location for hikers with many and varied walks and challenges. We found the staff welcoming and the service excellent. We were there in July so the weather at night was cold but the days were sunny and in the early 20's. You need to have warm clothing for the cold nights but the lodges are equipped with wood stoves that rapidly heat up the interior.
C. Nielsen
★ ★ ★ ★ ★
Superb place in the most amazing settings - absolutely lovely piece of ZA. Perfect chalets, service and food in absolutely top! Loved it!
Vermeer
★ ★ ★ ★ ★
Lovely food + fantastic service. Thank you to all those who looked after us so well!!
Kevin & Chantelle Solberg
★ ★ ★ ★ ★
Had such a very relaxed & special time, the views from the chalets are breath-taking Great breakfast !!!!
Linda
★ ★ ★ ★ ★
Beautiful venue high up in the mountain's with stunning views!!!