About Irene Farm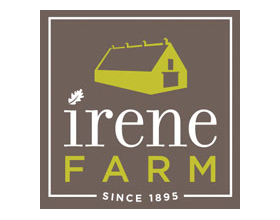 The Irene Farm is proud to open its new one-of-a-kind wedding venue. We've converted a 120 year-old red brick farm barn into an ideal setting for your ceremony. Our new venue seats 80 people with ease and gives you the room to decorate your day in almost any way you can dream of.
Moving outside the ceremony, the Irene Farm also holds ample space for you to design and create your perfect daytime wedding reception scenario, inside or outside (the farm closes at 6pm).
Started in 1889, the Irene Farm has been run by the van der Byl family for five generations and has become an iconic landmark in the Centurion countryside. It is a picturesque gem that nestles between the sprawling cities of Johannesburg and Pretoria and is only a 25 minute drive from OR Tambo airport. It boasts a Dairy Shop and two restaurants, as well as The Irene Farm Conference Centre.
Our incomparable conference centre can be decorated to your desires so that you and your guests experience your special day in a one-of-a-kind setting. If you are wondering about accommodation in the area, the Irene Country Lodge is just across the road and would be happy to be the place where you and your guests rest after the big day.
Weekday wedding specials are available and menus, prices and availability can be supplied on request.
Should you require further help with the planning of your special day, we will be happy to refer you to the photographers, musicians, florists and organisers that both the Irene Farm and the Irene Country Lodge use regularly and recommend.
Please feel free to contact us to come and view our wedding venue and ask us any questions you may have about weddings at the Irene Farm.
Please don't hesitate to contact us to discuss all your wedding requirements.
Where to find Irene Farm