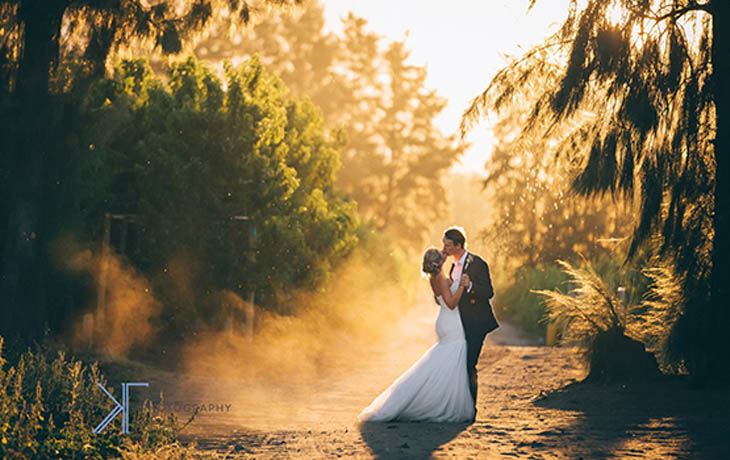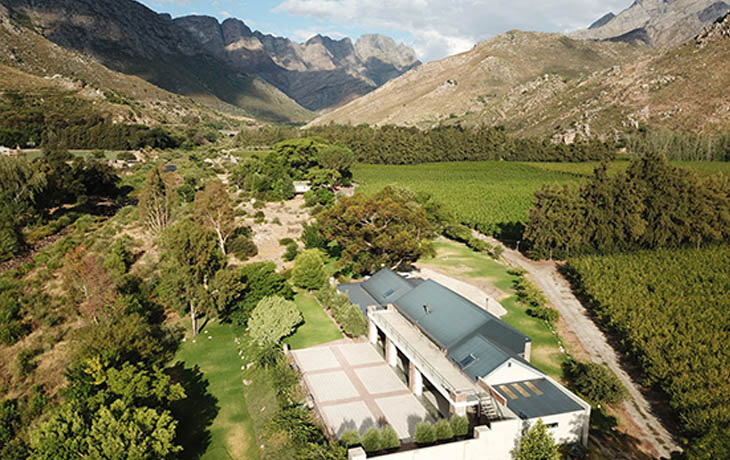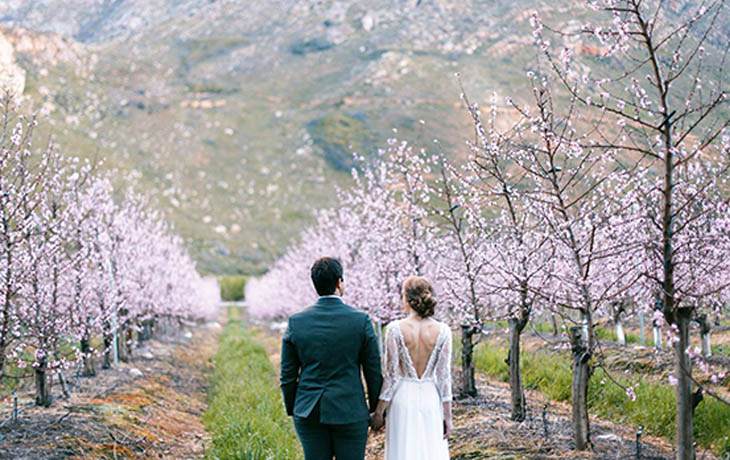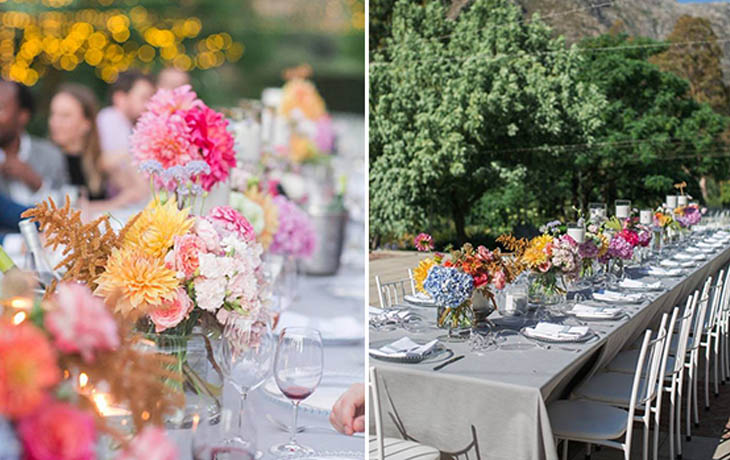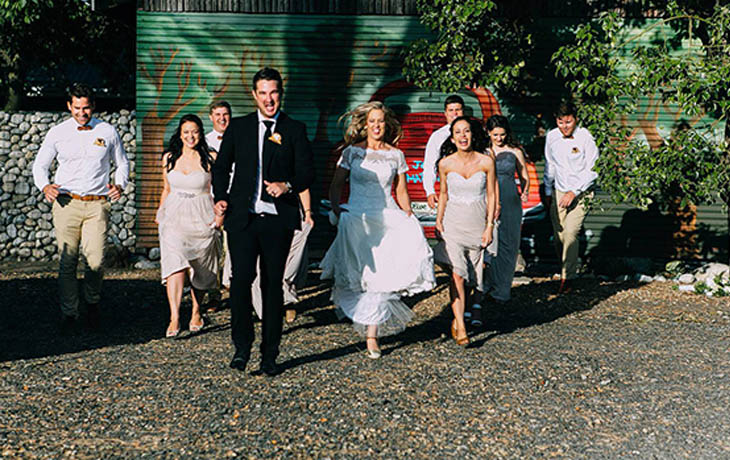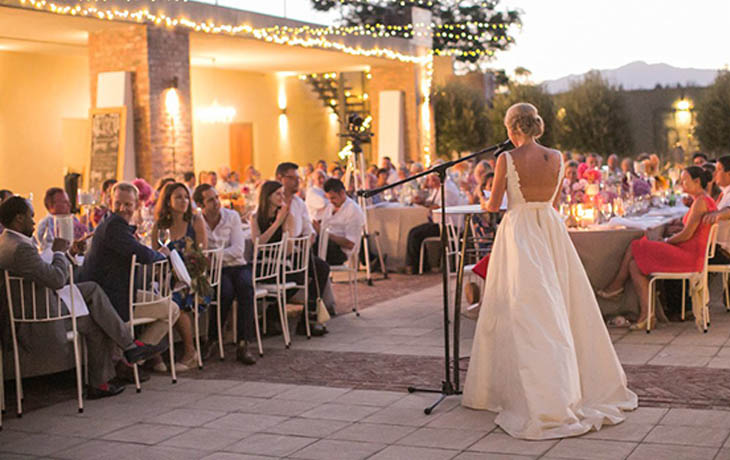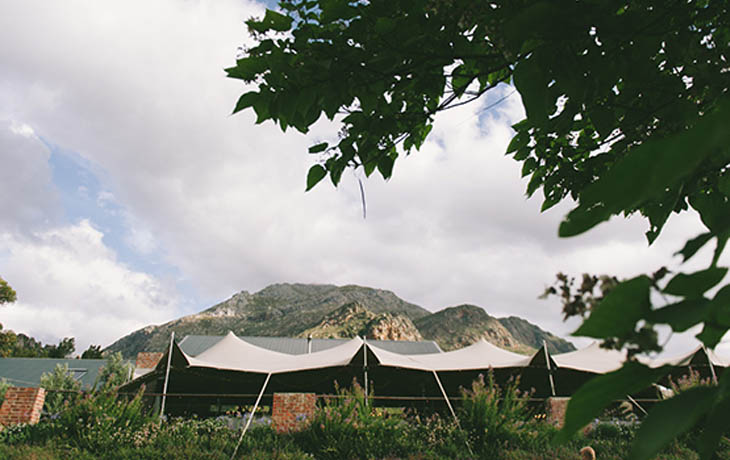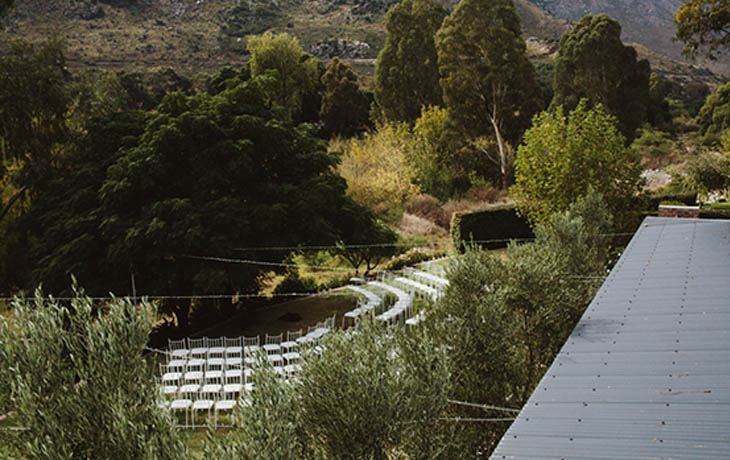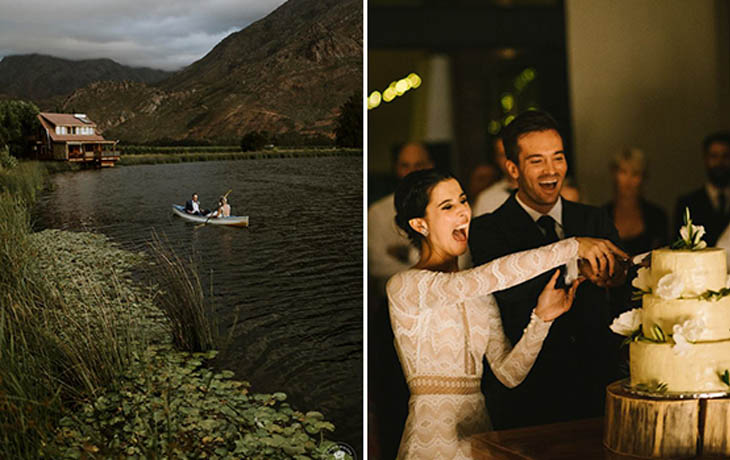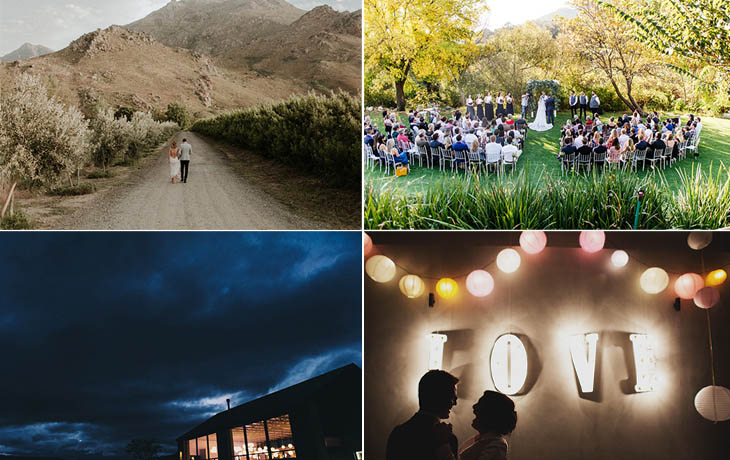 Require Info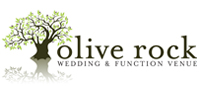 Nick and Simone Stanford welcome you to relish their home and venue for your special occasion.  An elegant and modern building in a warm and earthy space, located on a farm at the foot of the Witzenberg Mountain range with the Breede river running past the front lawns. It's a dreamy location where you can be your true selves and focus on what your day is all about, without having to worry about the formalities as they unfold seamlessly around you.
Chef Nick will create an unforgettable delicious meal and Simone will ensure a stress-free and meaningful experience for you from day one.  Intimate ceremonies are held in the beautifully manicured garden or in the plush grassy part of river bed. Thereafter, friends and family catch up with each other, challenged by lawn games or get magically mesmerised by sounds of live music and the breath-taking views while the sun slips away. You have a choice between a starry, open-air reception on a balmy summer's night or the shielding romantic lines of our Bedouin tent for the cooler nights, both softly lit with a necklace of fairy lights. 
Your guests, no matter where in the world they are from will love exploring the Tulbagh and Ceres areas – with Ceres Ziplines, wine tasting at the local wineries, horse-riding, golf, hikes along rivers - there is so much for them to experience – ideally what you expect from a destination wedding venue. There are a vast number of really special accommodation establishments – some in orchards on farms and some on mountain sides with spectacular views, and enough for your wedding party to stay close to Olive Rock. 
Nick and Simone are passionate about each other and about love and life, and so look forward to hosting your fantasised wedding at Olive Rock. 
One of the best wedding venues located just outside Tulbagh only 90 minutes from Cape Town
Olive Rock Reviews
Be the first to submit a review for Olive Rock.
Submit Review
Complete all fields below to submit a review.