About Slipperfields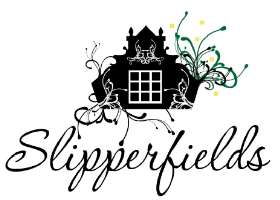 Slipperfields is your ideal country side setting for an intimate or extravagant event, a mere 20-minute drive from Port Elizabeth, nestling at the foot of the Lady Slipper.

A spacious reception hall is complemented by two unique on-site chapels one for smaller ceremonies and a second which can accommodate 300+ guests. The rustic barn ambiance is enhanced by an expanse of green pastures and a splendid view of the Slipper Mountain. The infusion of country tranquillity and city elegance makes Slipperfields the superb setting for your wedding day dream.

The conference facilities can easily accommodate 450+ guests for corporate launches and events. A number of smaller break-away rooms can provide the ideal environment for strategy meetings or personalised think-tanks. Fresh country air and natural surroundings will keep delegates alert and motivated.

Farm living and natural surroundings set the perfect backdrop for children's parties and educational school excursions.
Where to find Slipperfields