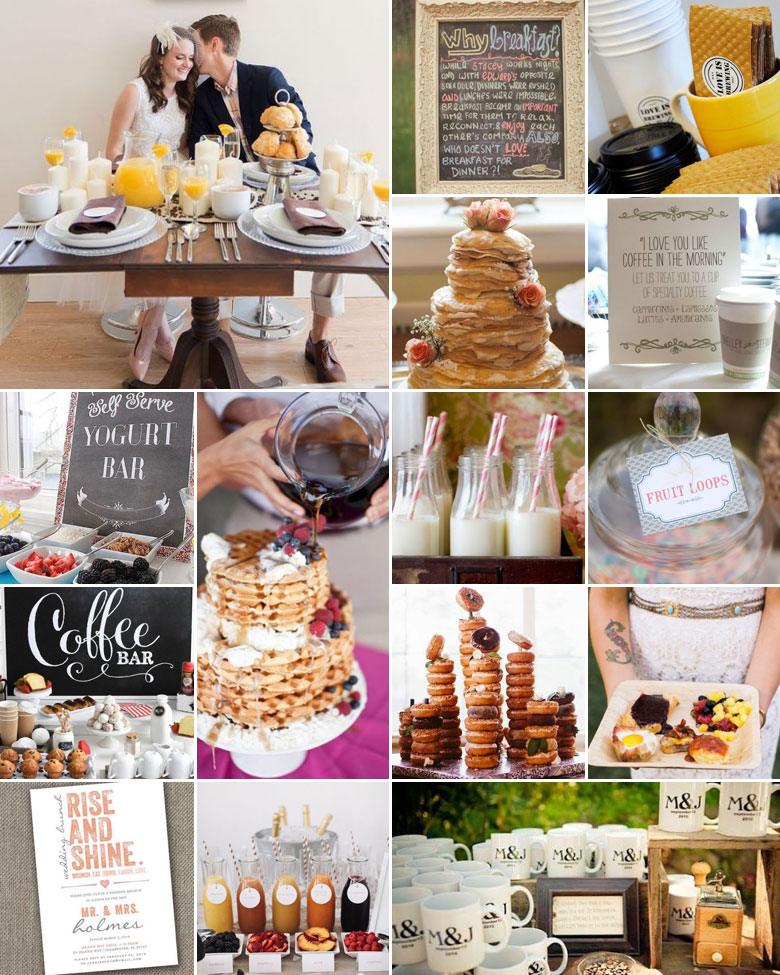 For some, breakfast is hands down the best meal of the day. If you're one of these people, then what's stopping you from turning your wedding into the ultimate breakfast celebration?
A breakfast themed wedding affair will naturally take place in the morning – the earlier, the better! Consider planning a sunrise wedding, which is not only perfect for pictures, but the ideal time to serve a lavish breakfast of kings and queens.
Your wedding cake doesn't have to be made of cake, now does it? Create a tiered cake out of stacks of different sizes pancakes, and let guests help themselves.
Set up a breakfast smoothie bar where guests can pick and choose fruits and muesli for their drinks (and add a bit of vodka for kick, if they so choose).
Keep the colour scheme fresh and lovely! Think plenty of green with soft pastel shades.
Breakfast favourites like French toast, croissants and muffins are a definite must and can also be served at weddings later in the day.
For guest favours, set up a muesli-making buffet where guests can mix their own muesli and take it home in cute little bags.
Serve a full English breakfast, complete with bacon and egg buffet, and a variety of fresh pastries.
Original images and their credits available on Pinterest