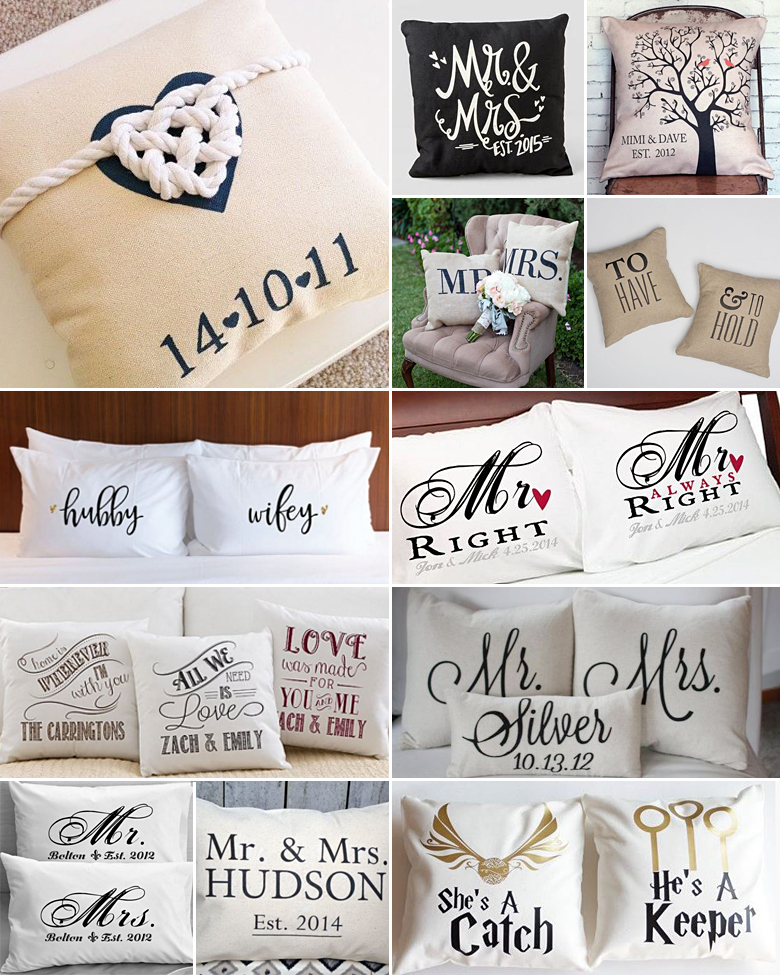 We're suckers for a pretty scatter cushion, and love cushions or wedding pillows are certainly on our wish list this season. Whether you buy it as a favour for guests or you as the guest buy it as a gift for the bridal couple, there's so much room for gorgeous creativity here:
Have cushions printed with the loving couple's wedding day on it.
We love the idea of Mr and Mrs cushions on the chair seats on the wedding day. After the reception, these can go on your new bed!
For something a little more quirky, consider "Mr Right" and "Mrs Always Right" cushions instead.
Another interesting take on traditional His & Hers is a Wifey and Hubby pillow for the bed.
Go the more subtle route by having cushions printed to match your colour scheme, and then reserving that as a keepsake for after the wedding.
Instead of a traditional guest book, ask guests to write their words of wisdom on a piece of fabric and turn it into a cushion.
Keep it simple with stunning printed cushions that are in line with your wedding them – for instance bunnies, deer, birds, hearts, etc.
Play around with interesting shaped cushions like hearts and flowers.
Original images and their credits available on Pinterest