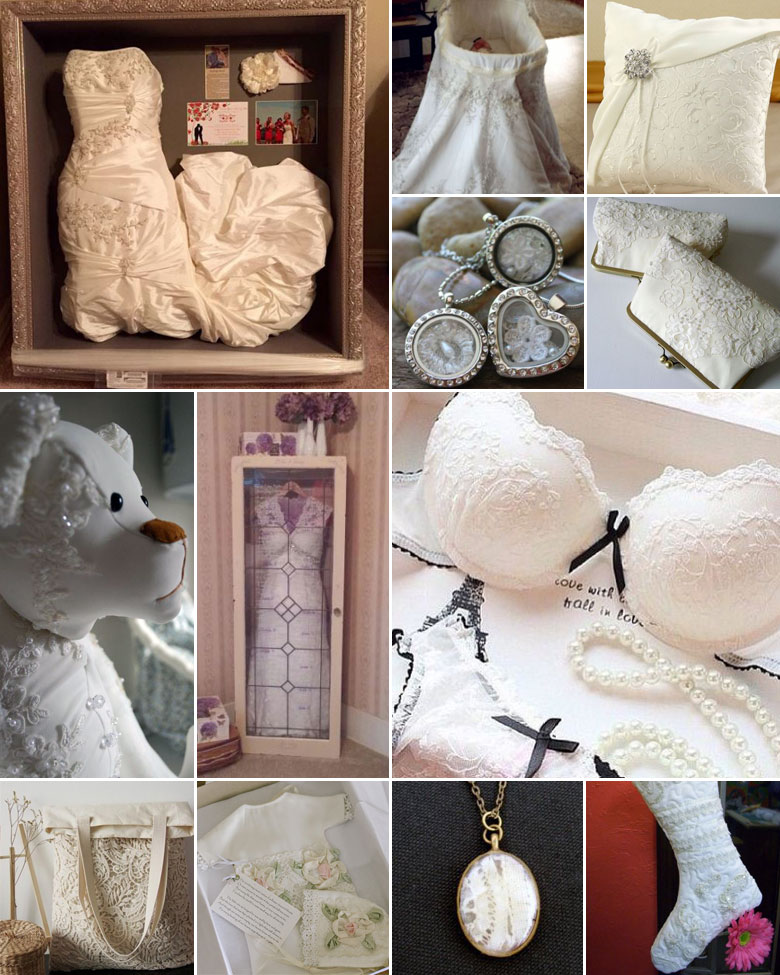 The wedding dress is one of the most important elements of the big day – especially as far as the bride is concerned! You've put months of planning into this magnificent piece, and it's become your pride and joy. But when the wedding is over and done with, what do you do with your most prized position?
Your first thought might be to sell it. This isn't necessarily a bad idea, especially if you spent a lot of money on the dress, and you have wedding debt to pay off. There are numerous websites where you can sell your previously loved dress, or you can sell it to a friend of a friend whom you know will take good care of it.
Another alternative is to donate your dress to charity. While you won't get money in return, the joy of seeing another bride celebrating their big day in your dress is worth more than all the money in the world.
Now onto the more creative options. If your dress lends itself to it, consider having it shortened into a flattering cocktail dress that you can wear again and again. Then again, if the shape is perfect just the way it is, why not have the dress dyed so that you can wear it to another fancy occasion. You can also have it mounted on a manikin in your bedroom, so that you can look at it every single day.
Original images and their credits available on Pinterest