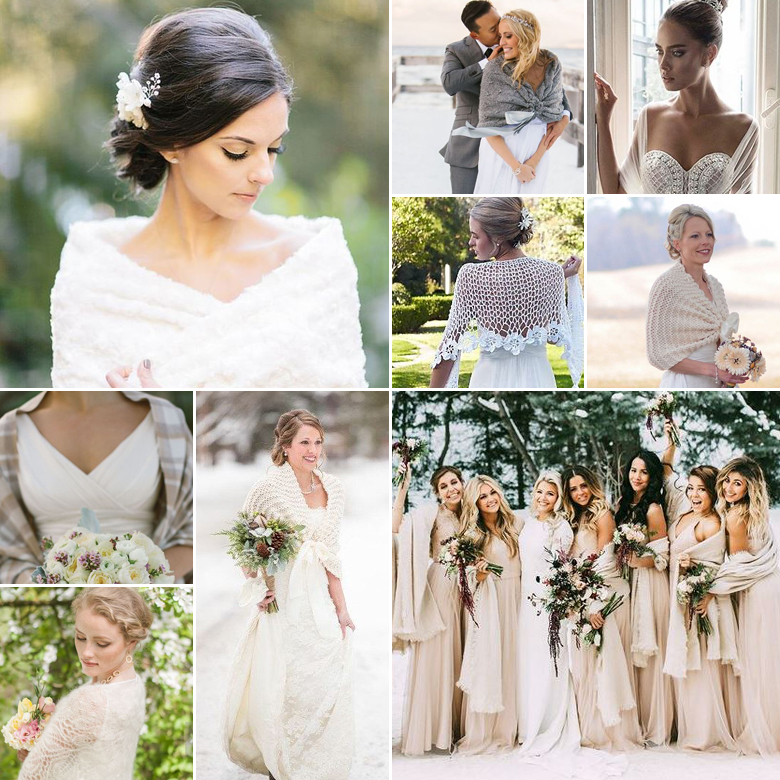 Autumn and winter weddings have become quite popular over the last couple of years, and brides around the world are proving that you can look hot when it's cold. If you've got your heart set on a summer gown, then don't feel pressured to change your vision. Ensure that you feel as hot as you look with a stylishly stunning shawl!
These soft and lovely bridal accessories complement practically any bridal outfit and give you the opportunity to get creative. Choose a different shade of white to your wedding dress, or go all out with a colourful shawl that matches your wedding theme. You can also chat to your dress maker and photographer to find the best fit.
Shawls also don't have to be made of fabric necessarily. We love the idea of a fake fur wrap or bolero, and knitted shawls are ideal for a more homely or vintage themed wedding. You can also spoil your bridesmaids with matching shawls to keep them warm on the day.
If you're expecting guests to be unprepared for the weather, rent a number of shawls for female guests to wrap around their shoulders. This is especially recommended if you're planning on having the ceremony and reception outdoors in the chilly night air.
Original images and their credits available on Pinterest