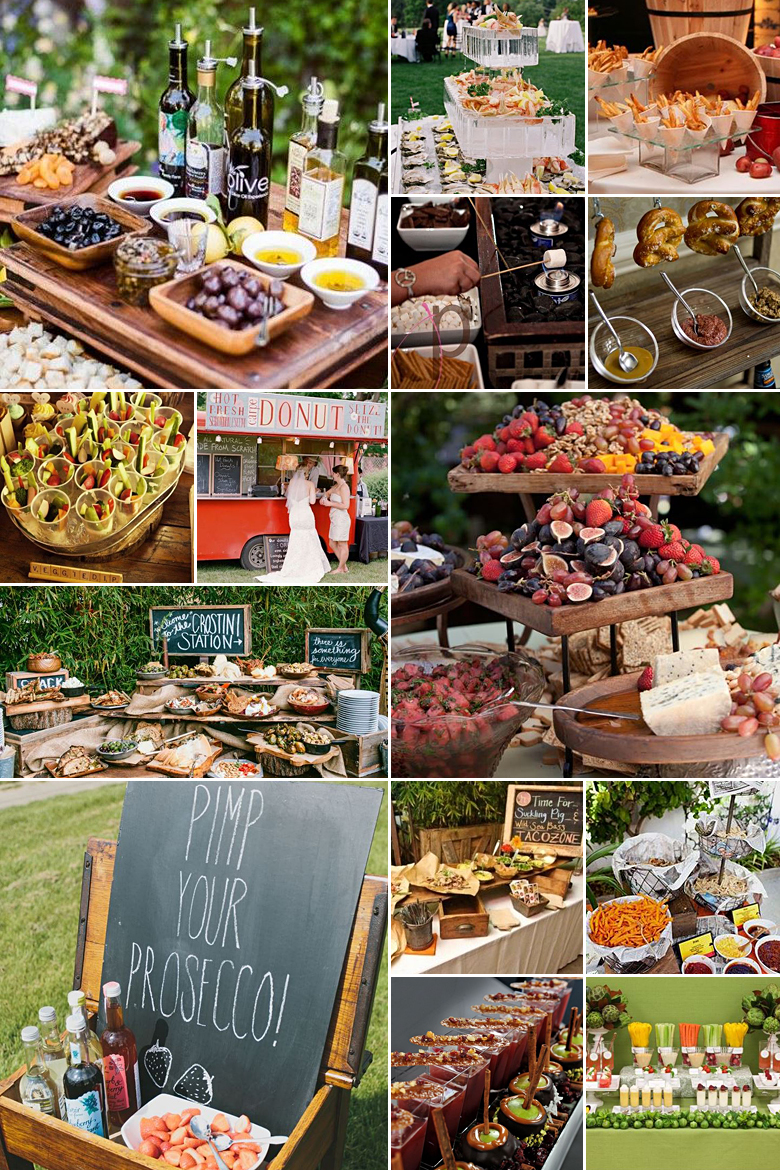 Food stations are the future of wedding buffets, putting a fresh new twist on the traditional (what guests consider) all-you-can-eat wedding element. Why do we love it so much? Because it's interactive and gives you the opportunity to really bring some personality into your menu.
Having multiple different food stands is also an excellent way to cater to the tastes and dietary needs of your respective guests. For instance, if you're expecting vegans, vegetarians and meat lovers at your wedding, setting up different stalls is a great way of covering all your bases.
Another great benefit of food stations is the fact the queuing aspect. A traditional buffet not only requires guests to stand in line, but getting everyone served takes a significant amount of time. With multiple food stations to choose from, the congestion is eased and guests can visit each stand at their leisure.
If you're both fairly well travelled, consider setting up various stalls that serve different foods from different countries. This is especially nifty if you simply can't decide on just one type of food for your wedding day. If you're planning on having a more fast food or braai style wedding, having food stalls helps "class it up".
Original images and their credits available on Pinterest