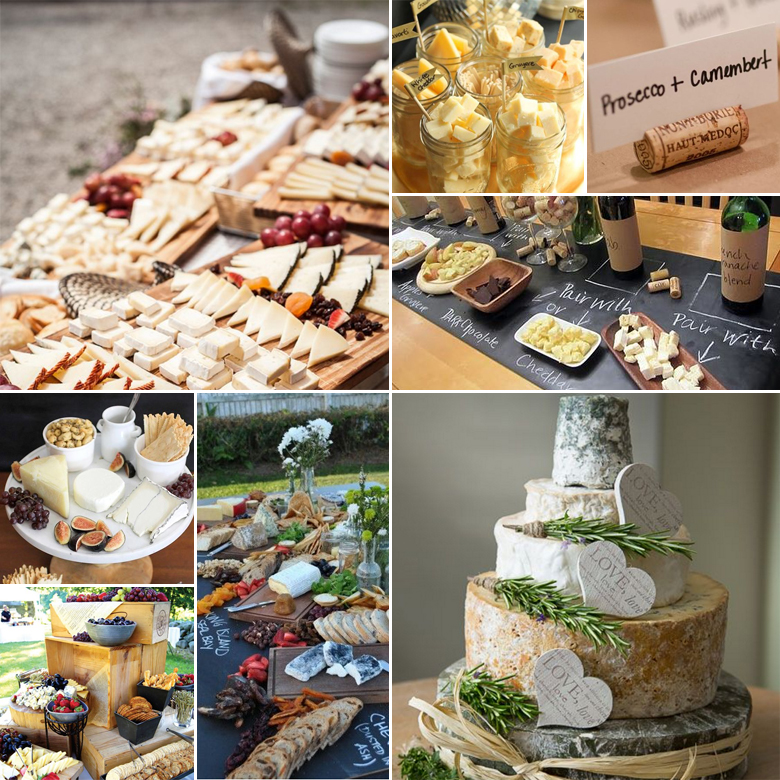 When you think sophistication and good taste, cheese is generally one of the first things that come to mind. Ideal for canapés or late-night dancing treats, cheese platters are easy to eat by hand.
Cheese can be paired with numerous eats and drinks – for starters, there's the obvious wine and cheese pairing, where guests can sample all your favourite wines. Another option is to pair cheese with beer or sparkling juices, for the non-alcohol drinkers.
Cheese tastings don't necessarily have to be conducted in the traditional way. The core idea is to offer a variety of cheeses for guests to compare. One way of doing this is to serve a selection of cheese poppers or spicy cheese-stuffed chilli poppers, filled with different types of cheeses.
If you're more of a sweet tooth, why not serve a selection of mini cheesecakes instead? These can be paired with wines, or simply enjoyed with a tot of hot chocolate on a cold winter's night. Alternatively, opt for refreshing cheese and fruit skewers for a mid-summer celebration.
Lastly, consider giving cheese as guest favours – whether it's a miniature tasting kit, cheesy muffins for the next day, or a single round of your favourite cheesy goodness.
Original images and their credits available on Pinterest