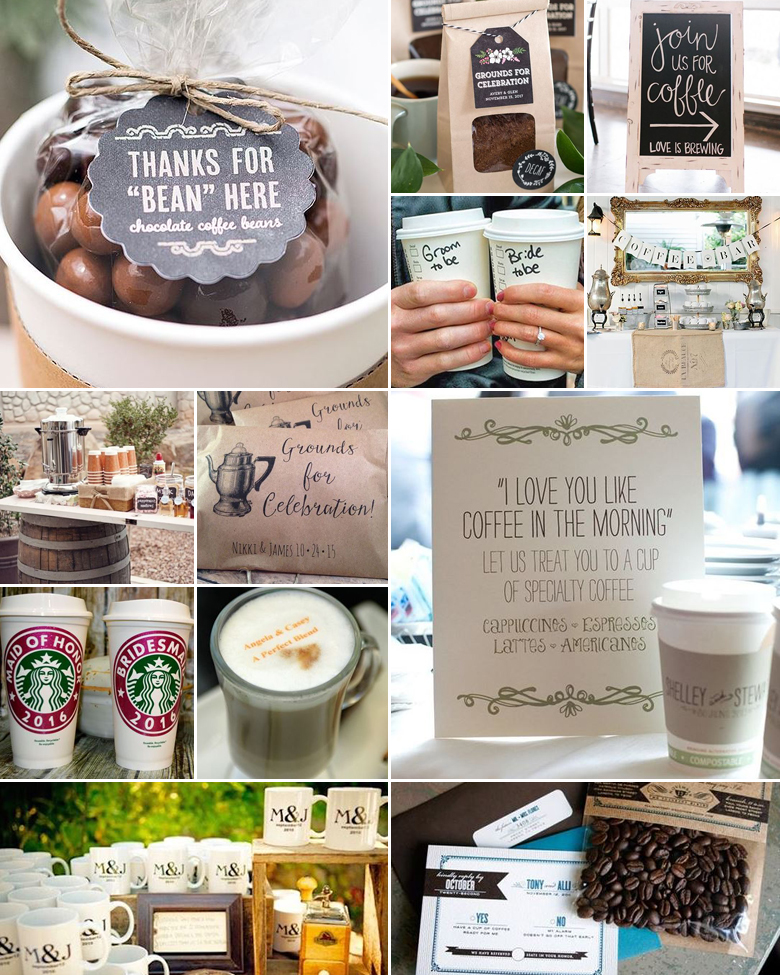 Whether you simply love the smell of coffee in the morning, or you're a self-classified caffeine addict, the fact remains that you won't make it through a coffee-less celebration. While a full coffee themed celebration might not be for everyone, there are plenty of elegant and clever ways to incorporate coffee – that spans beyond the late night coffee station.
Spoil your guests with little paper bags, filled with your favourite coffee beans or grounds.
Use coffee stained paper to make your wedding invitations and other stationery elements.
Serve coffee-infused desserts like cheesecake, meringues and mousse, or have a coffee cake instead of a traditional wedding cake.
Kick off the celebration with coffee cocktails and end it off with decadently rich coffee milkshakes or iced coffee.
Instead of place cards, have your guests' names printed on coffee mugs – which doubles as a guest favour.
Choose a colour scheme that's inspired by the many shades of coffee – from light latte to dark espresso.
Scatter coffee beans down the middle of your guest tables, and fill votive candle holders with coffee beans for added effect.
Light coffee-scented candles to really woo your guests' sense.
Original images and their credits available on Pinterest