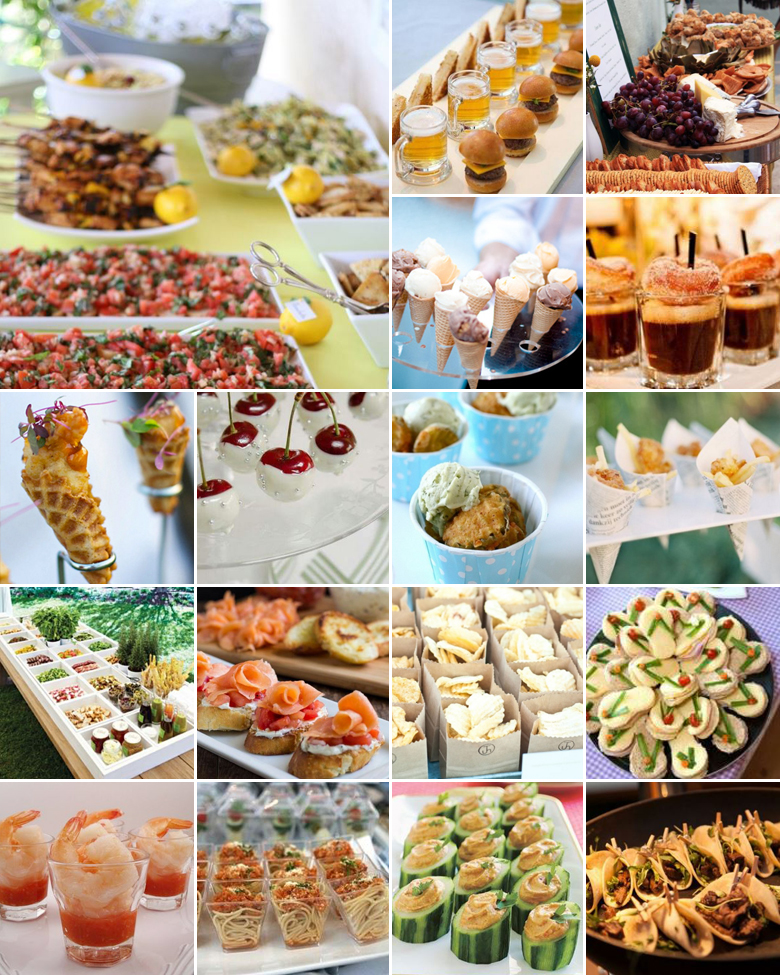 Finger food is the staple of any wedding cocktail party, and guests always love the idea of picking and choosing what they want to eat. But with so many options to choose from, where do you begin?
Firstly, when choosing what to serve, make sure you select foods that aren't too messy and easy to pick up – the last thing you want is guests battling with crumbling pastries and running around with saucy fingers. Also make sure the snacks are bite-sized and not too big, otherwise you'll have to supply plates.
A big no-no these days is to have tables set up with finger foods – the reason being that this restricts guests' movement and everyone tends to cluster around the table. Instead have waiters move around with large platters of snacks, which they can refill as needed.
It's important to strike a good balance between exotic food and familiar snacks – the idea is to keep it interesting by introducing foods that guests might not have tried before, but also serving enough homey foods like mini hamburgers and sausage rolls to appease the less adventurous clan.
Lastly, have something sweet, sour and savoury to please all the taste buds. If at all possible, add a DIY element (like fondue stations or dip platters) to keep guests entertained as well as full and satisfied.
Chat with your wedding caterer about your snack and / or finger food ideas – remember, they are the experts and most certainly help you with even more ideas.
Original images and their credits available on Pinterest