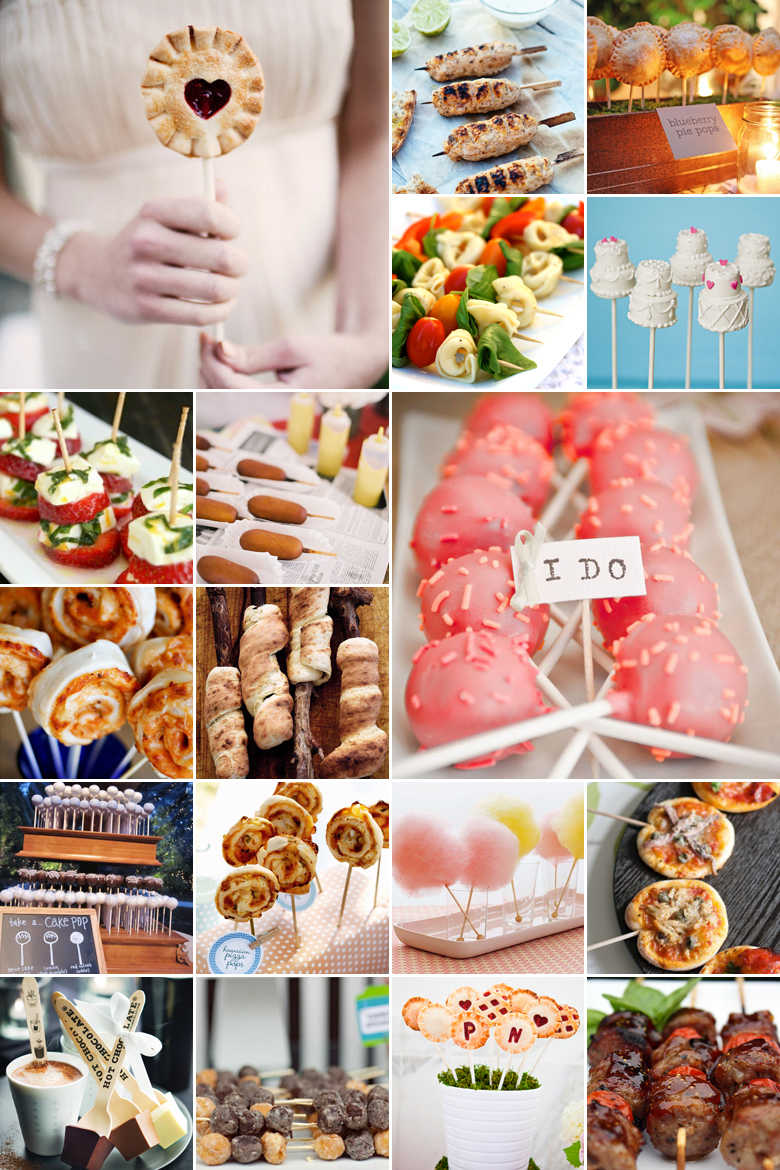 We can't decide whether serving food on a stick is contemporary or prehistorically nostalgic, however one thing's for sure – the novelty value of serving food on a simple prong is quite astonishing! We're also quite fond of the idea of replacing the wooden skewer with a pretzel stick so that guests aren't left standing around, unsure of what to do with the sticky skewer in their hand.
But first, let's look at ideas for scrumptious bites to go ón that stick:
Opt for a selection of lollipops and cake pops to replace the traditional wedding cake.
Serve a selection of meaty and grilled vegetable kebabs as starters or mains, with fruit kebabs for dessert or palate cleanser.
We just love the idea of salad on a stick! Set up a salad bar where guests can compile their own mouthwatering Caprese and Caesar salads.
Go the carnival route with popcorn-marshmallow balls on sticks as well as toffee apples, popsicles, candy floss and corn dogs.
Pie pops and pizza pops are a scrumptious savoury alternative to cake pops and can be made fresh at the pop stand.
Fondues are a fabulous way to break the ice and encourage guests to socialise over a bite of heaven. Opt for cheese or oil fondues as a starter with a chocolate fondue or fountain for dessert.
Explore your South African roots with a DIY "stokbrood" station where guests can cook their own bread over the fire and enjoy it with a selection of cheeses and preserves.
Original images and their credits available on Pinterest