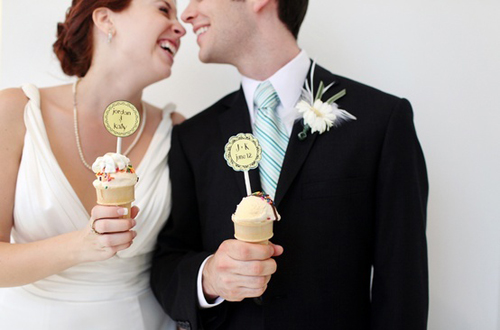 If true love and happiness could be frozen, you would get ice cream. With so many rich flavours and mesmerising colours to choose from, this delightful summery treat goes down extraordinarily well with just about any wedding theme. No matter what the average profile of your guests, a twirly ice cream cone is guaranteed to generate a childly giggle or two.
Instead of a formal plated dessert, give guests full access to an ice cream or gelato bar with a variety of decadent ice cream flavours, sugar cones, sprinkles, fresh fruit, candy and decadent dips to indulge in. Be sure to display it right from the start so they know to save room for dessert.
Choose your flavours to match your theme, like French Vanilla, Hazelnut or Blueberry for a French theme or good ol' chocolate, strawberry and vanilla if you're going vintage carnival.
And of course, choose your colours to match your colour scheme! Say for instance your theme is white, red and silver, opt for a vanilla ice cream station with fresh strawberries, cherries and silver baking glitter with which guests can decorate their bowls or ice cream cones.
Ice cream is even appropriate for a more formal affair. Simply introduce your guests to new and lavish flavour combinations like lemon cheesecake, cookies and cream or Belgian chocolate, to name but a few.
Do you know what's worse than bad quality ice cream? Nothing. Nothing is worse than icicles burning your throat and fake strawberry flavouring clogging up your senses, so invest in real, quality, creamy ice cream.
If you're planning a vintage outdoor affair, why not opt for old fashioned popsicles instead of ice cream cones? Jolly Jellies, Playtime Lollies and Caramel Crunch are sure to spark quite a few childhood stories.
Go all out and splurge on a retro ice cream cart. Whether it be a typical umbrella-and-bicycle cart or an actual van with glowing lights and jingling music, your guests will most definitely be blown away when it rounds the corner. To keep things interesting ask the driver to make a round every half an hour or so to keep guests from overindulging, especially the kiddies.
Trade your traditional wedding cake for an ice cream cake. Alternatively you can fill an entire dessert table with a variety of ice cream treats like mini ice cream cakes, ice cream sandwiches, sundaes and ice cream cups.
Remember to serve an alternative dessert or a soy option to keep your vegan and lactose intolerant friends smiling.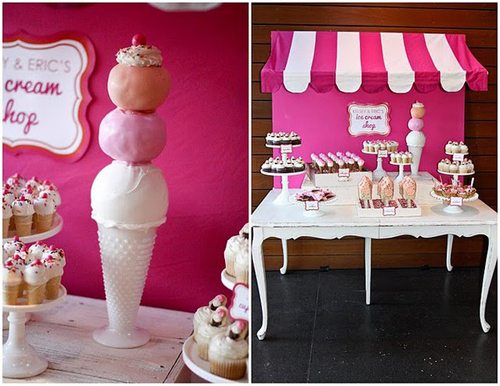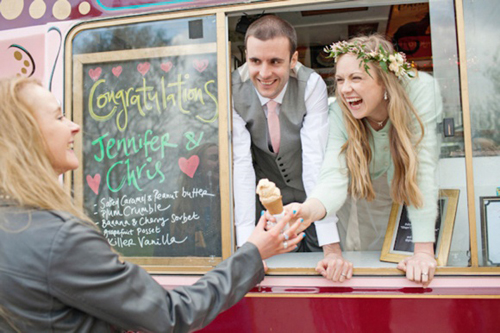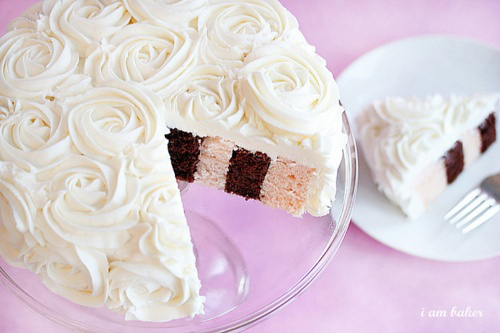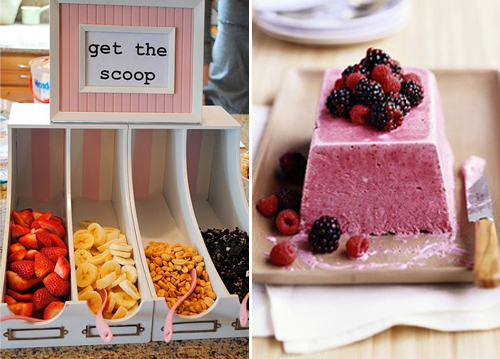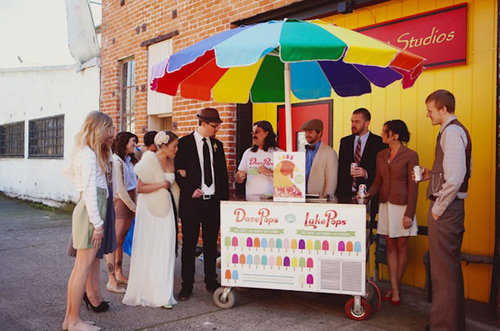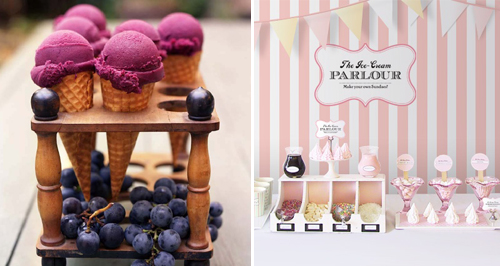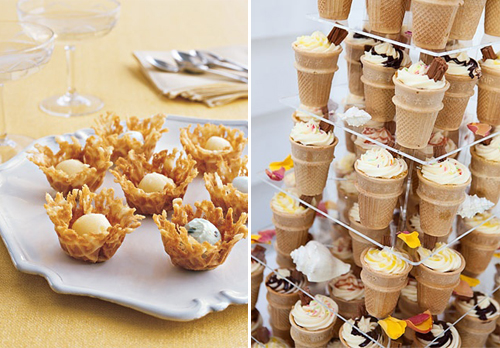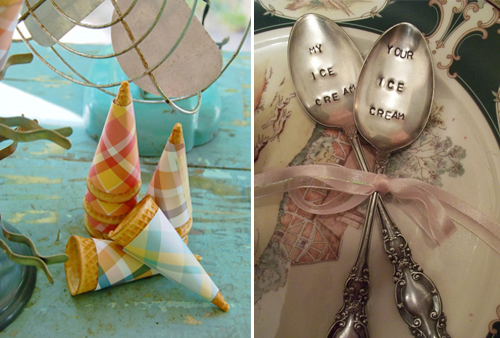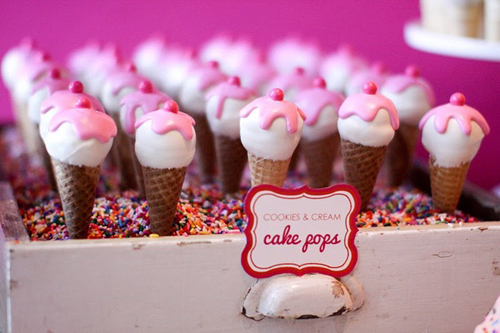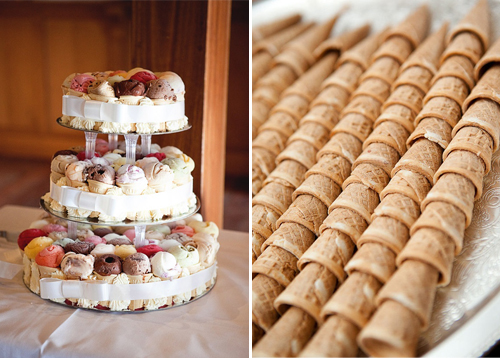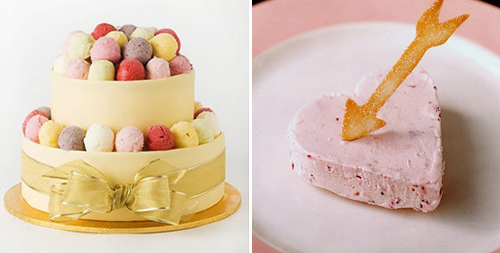 For more ideas on Ice Cream Wedding Ideas or to check out the original photos displayed above and their credits, make sure to check out our Ice Cream Wedding Ideas Pinterest board!