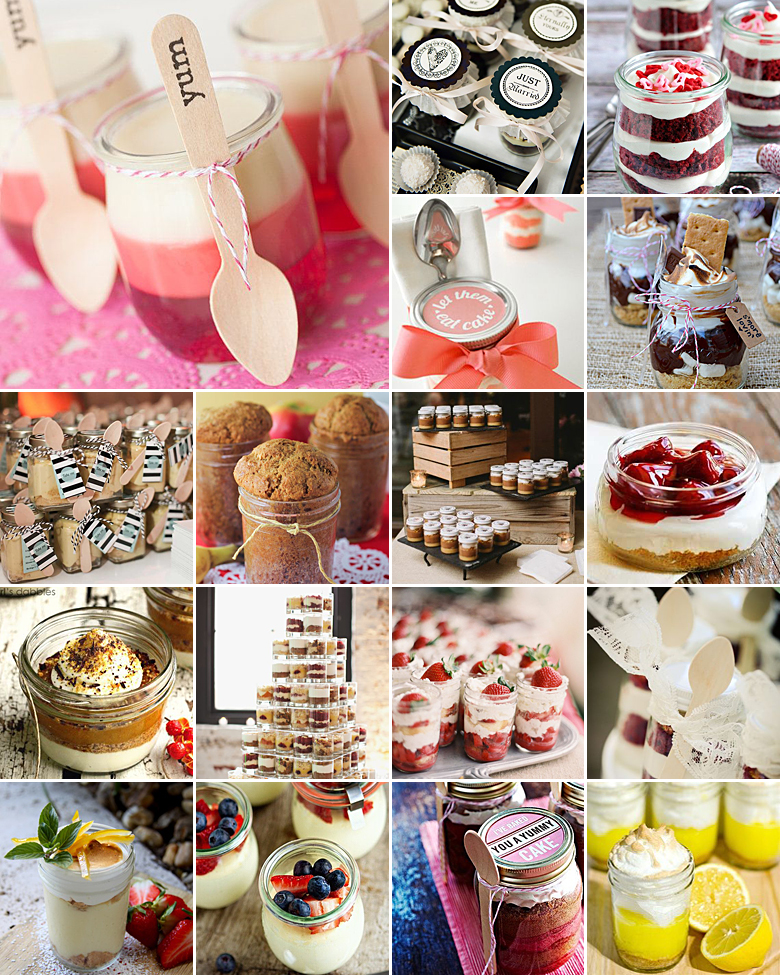 Serving welcome drinks and cocktails in mason jars is a trend that has steadily taken over the bridal world – but it would seem that this was merely the beginning! The next step in the evolution of jars is, you guessed it, mouthwatering desserts. So let's look at a couple of pointers and ideas for filling these jars with pure decadence:
When serving dessert, supply guests with the lids of the jars so that they have the option of taking the desserts home – especially since they might not have an appetite for the sweet stuff after a hearty main course.
Transparent jars are ideal for showing off the beautiful layers of a cake or dessert.  Opt for tantalisingly ombre layered cakes, decadent trifles, layered mousses or even healthier granola-and-yogurt parfaits that match the colour scheme of your wedding.
Tie a tag around the neck of each jar with a thank you note written on it, turning the jarred dessert into a guest favour. You can even take it a step further and have your jars branded with personalised wedding labels.
If decadent cakes and desserts don't really strike your fancy, consider baking scrumptious muffins, pies or mini bread loaves in the jars instead.
Stack the jars on a cake stand to ultimately replace the need for a tiered wedding cake.
If you're not much of a baker, fill the jars with a dry ingredient premix for your favourite cake, dessert or cupcake recipe, and include baking instructions on the tag or label.
Don't forget about cookies! We simply love the idea of filling a jar with cookies, chocolate and marshmallows, turning it into a mini smores kit which guests can enjoy at home.
Original images and their credits available on Pinterest