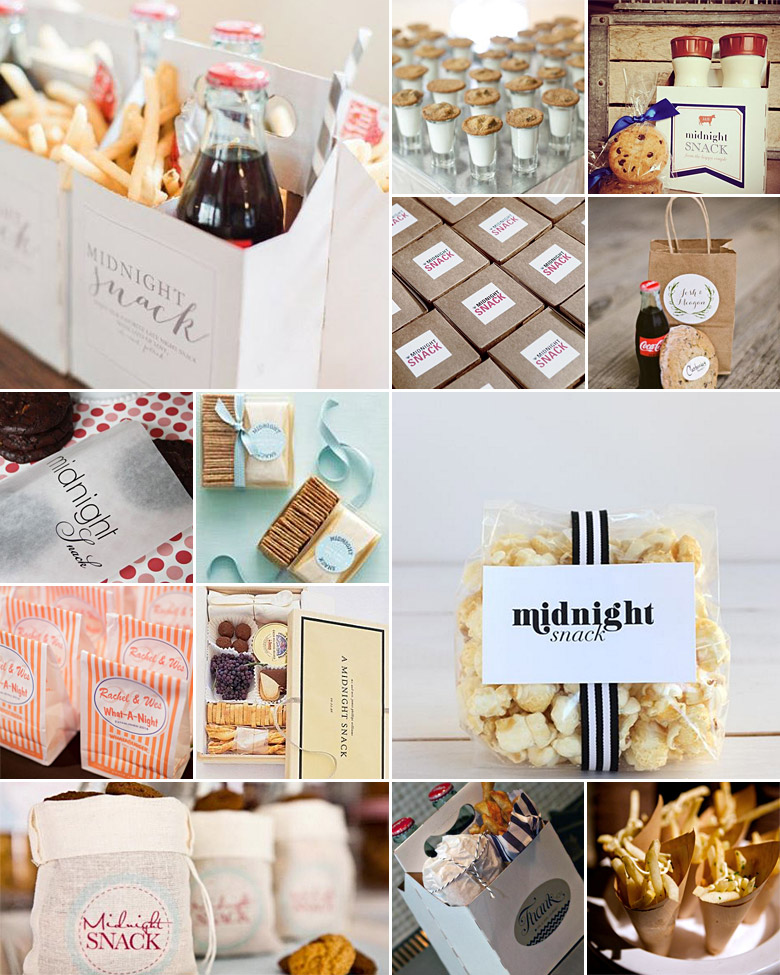 Dancing like "nobody's watching" can be exhausting, and after a while your guests are going to need a little fuel to keep going! Midnight snacks (although generally not served at midnight) are becoming more and more popular by the season, and guests are loving it. Alternatively, you could send your guests home with snack packs to enjoy after the wedding, while they recover at home.
Here are a couple of ideas for what to serve to get the party restarted:
Add a little nostalgia to the order of the day with milk and cookies – or put an adult spin on it with cream liqueur!
Serve giant chocolate cookies in personalised paper sleeves, with a thank you note written on the side.
Go the savoury route with a selection of cheese, nuts and fruit preserves.
If you're having a winter wedding, nothing will go down as well as good cup of hot chocolate with mini marshmallows!
Keep it lekker local with your favourite biltong and dried fruit snack packs.
Serve mini energy drinks or milkshakes to give your guests an energy boost.
Set up a chocolate fountain for guests to tuck into midway through dancing.
Original images and their credits available on Pinterest