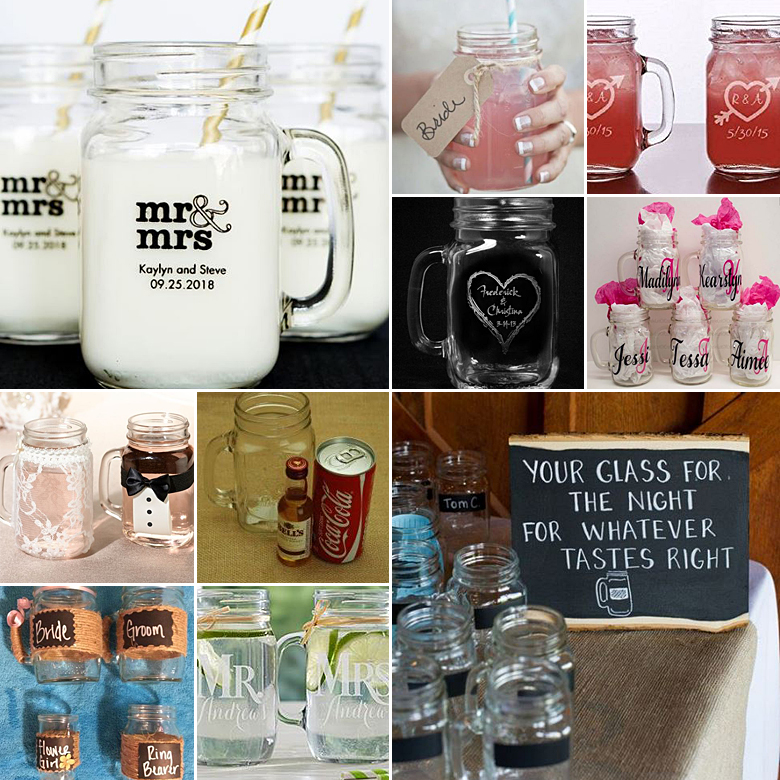 First there was the humble mason jar, and then came the monsoon jar! Intrigued? You should be! These nifty little jars are shaped much like the mason jar, but with the benefit of a handle, which turns it into a mini beer mug of sorts.
While they're perfect for the pre-drinks session, we love the idea of giving these little gems away as guest favours. What's more, the fact that they generally come with lids, means you can seal in a variety of treats!
Here are some ideas of what to put inside:
If you're hosting a winter wedding, fill the little jar with ingredients for hot chocolate or pre-blended cold chocolate.
For the sweet tooth, fill it up with candy like jelly beans, speckled eggs and the likes.
Instead of buying mini bottles of alcohol, simply fill tiny monsoon jars with your favourite spirits.
Alternatively, make little gift sets that consist of a tiny bottle of alcohol and mini can of mixer.
Winter is coming, and gluwein is almost a must! Serve this warm herby German drink in a monsoon glass.
We love mini milkshakes! And what better way to serve it than in these pretties?
Monsoon / Mason Jars Available Now
The requested RSS feed cannot be loaded at this time. This XML document is invalid, likely due to invalid characters. XML error: Undeclared entity error at line 22, column 147
Original images and their credits available on Pinterest