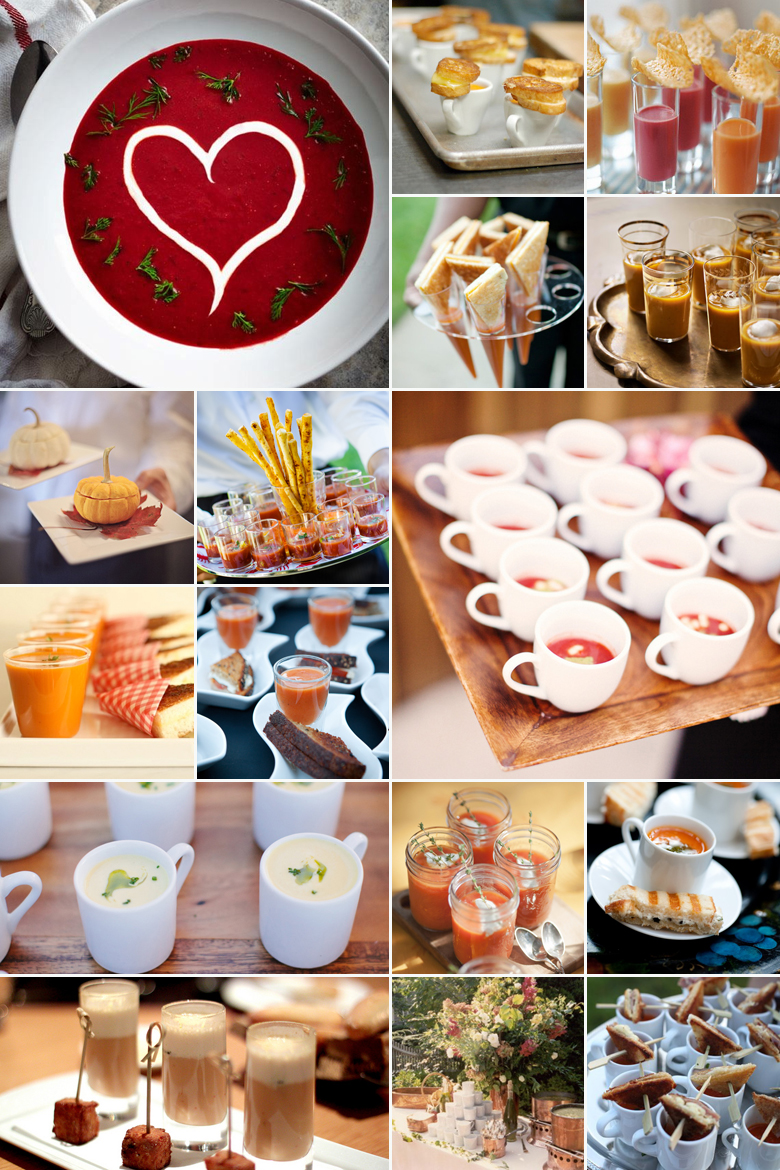 Soup isn't necessarily at the very top of a bride's "so damn delicious" menu wish list, but nowadays there are so many interesting and delicious ways in which to serve this underrated dish, you might want to think twice. With winter now standing squarely on the doorstep, why not reconsider your menu by considering the following hearty ideas:
Set up a soup bar where guests can sample a variety of rich and creamy homemade soups, not to mention a selection of freshly baked breads from all across the globe.
Instead of cocktails and canapés, serve hot soup in shot glasses along with mini grilled cheese sandwiches and crunchy breadsticks.
We love the idea of serving soup in their original "bowls" – for instance, butternut soup presented in a hollowed out mini pumpkin or roasted red pepper soup served in a hollow pepper.
Champagne might be a tad icy on the tongue so why not toast your matrimony with a cup of soup instead?
Have a take-away soup table where guests can grab a warm mug of soup for the road at the end of the night, of which they can keep the mug as guest favour.
A lovely and simple serving idea is to balance a mini grilled cheese or chunk of warm bruschetta over a mug of soup by means of a skewer stick.
Spoil guests with a small basket or Mason jar filled with fresh soup ingredients with the recipe tied around the neck – the perfect winter guest favour.
Original images and their credits available on Pinterest