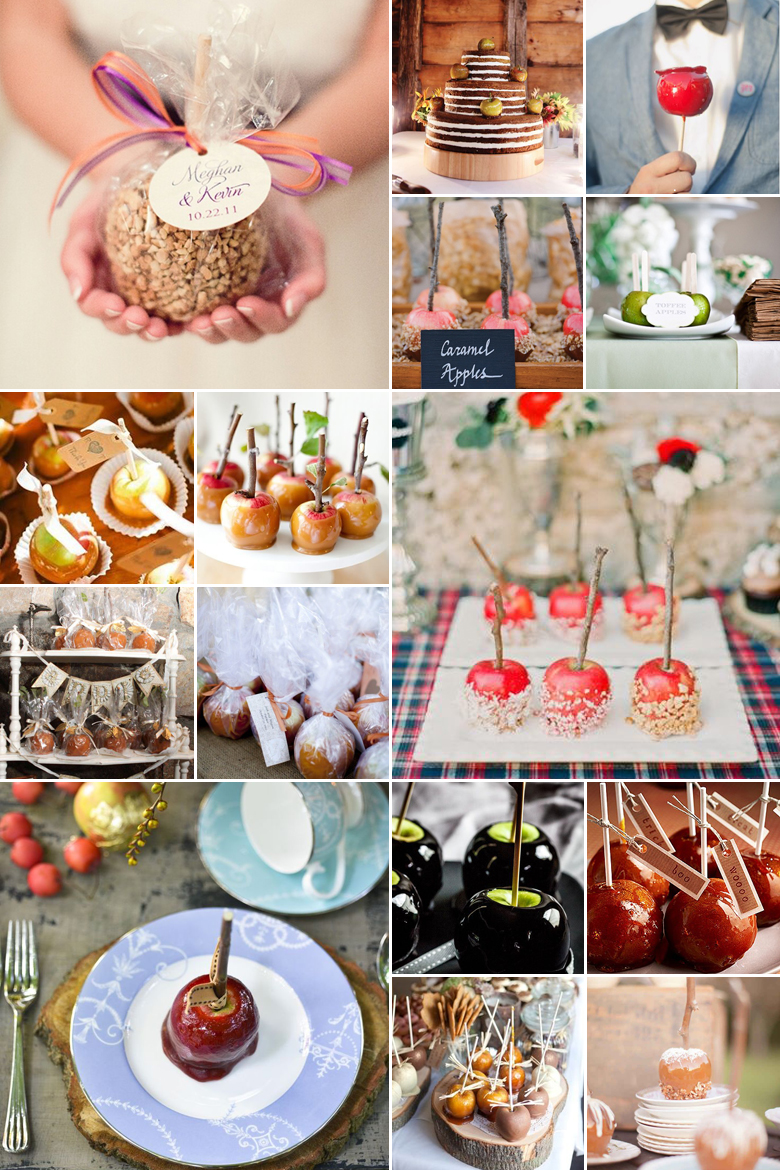 Toffee apples instantly take you back to childhood days at the fare! Whether served with dessert or given as a guest favour, these delightful treats are bound to be a brilliant conversation starter at your wedding. Here's how you can make your own:
You will need:
8 small apples
2 cups of sugar
½ teaspoon vinegar
½ cup of water
½ teaspoon food colouring – and whoever said it necessarily has to be red?
8 popsicle sticks or thick wooden skewers
Now to get started:
Wash the apples under running water and dry them thoroughly.
Insert a stick or skewer into the bottom "eye" of each apple, making sure it's in deep enough without poking it all the way through.
Cover a baking tray with a sheet of greaseproof paper and set aside.
Place the water in a small heavy based pot or pan, and then add the sugar and vinegar.
Bring the water mixture to the boil.
Add your food colouring.
Heat the mixture to approximately 150-degrees Celsius and allow it to simmer for 20 minutes.
Now it's time to test the mixture – simply drop a dash into a cup of cold water. If the mixture is ready, it will become hard when it touches the water, and crack when you tap it with the back of a metal spoon.
If it's indeed ready, remove the mixture from the heat and allow it to cool ever so slightly – until it just stops bubbling.
Grab an apple and dip it into the toffee mixture. Rotate the apple, allowing the excess toffee to drain a little, before placing it on the greaseproof paper.
Repeat step 10 until all the apples have been coated, and then allow them to harden and cool.
Once wrapped in cellophane, toffee apples can last up to two weeks in a fridge.
Original images and their credits available on Pinterest