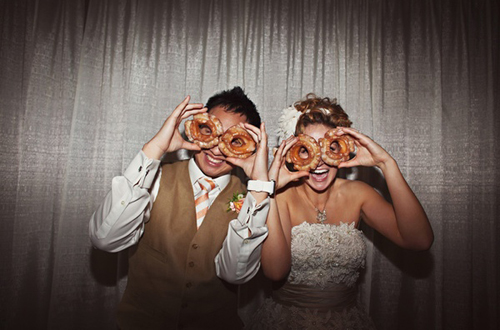 The ring is never ending and a symbol of eternal love. And if the ring is edible, even better! On a day where the ring plays such a strong and symbolic role, it's only fitting that the dessert table also be laden with rings, or rather sweet, doughy, delightful, delicious donuts.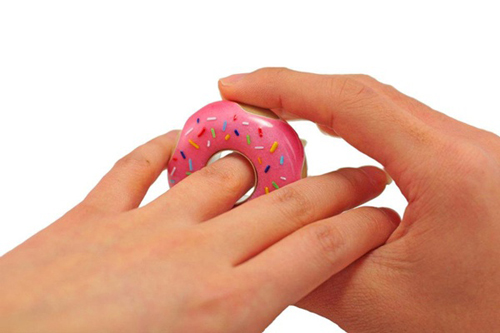 These circles of endless joy are practically a universal food of happiness, enjoyed by just about every person that has ever bitten into its sugary crust. Young and old, naughty and sweet – donuts are loved by one and all, which means no matter what your guest list looks like, dessert will be a hit.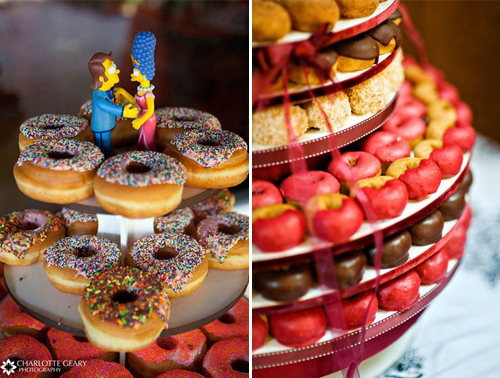 Make-your-own-donut stations have become quite the attraction at local fares and markets. Never seen one? Well basically the station makes fresh donuts on the spot and guests then have the opportunity to select their own frosting or glaze – chocolate, syrup, cinnamon, white frosting, you name it – as well as a topping like sprinkles, chocolate chips, nuts, mini astros… you get the idea.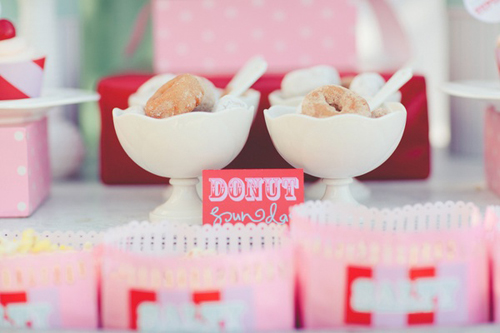 A cake decorated with donuts is sure to go down well, but then again why not go all out and have a donut tower instead of the traditional cake cake? No guest or groom will ever object to having a towering donut wedding cake, that's for sure. Instead of the traditional plastic figures, use two scrumptious donuts as cake toppers and decorate them to resemble your wedding bands.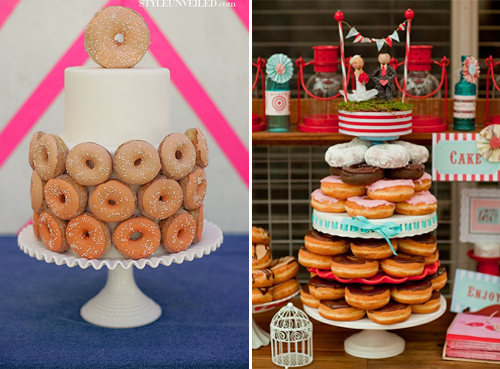 Whoever said donuts have to be round? These days pastry chefs can achieve the most amazing results with nothing but sugary dough and pure inspiration. Instead of the traditional O-shaped pastry, opt for oval or even heart-shaped donuts.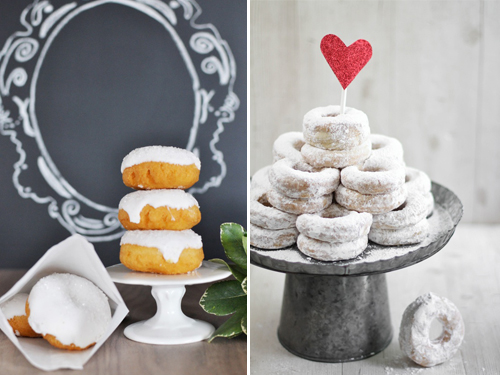 To ensure your guests don't pass out after dancing 'til sunrise, send them home with a little box or bag filled with mini donuts or donut holes. Then again, if you like going big, an oversized donut in a vintage bakery bag will be just as popular, no doubt about it.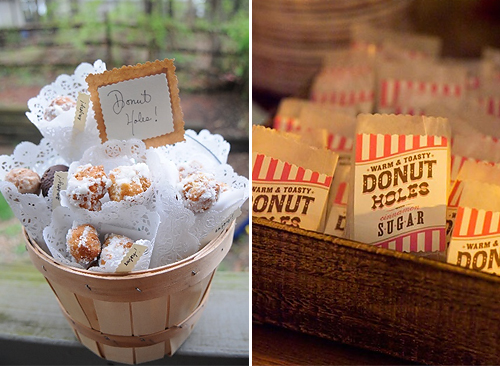 If you don't think your guests will appreciate getting their hands dirty, serve donuts on a stick, dipped in chocolate or sprinkled with icing sugar to boost their yum-factor. Alternatively make mini-donut kebabs with strawberries and melon cubes to offer taste buds a break from the syrupy sweetness.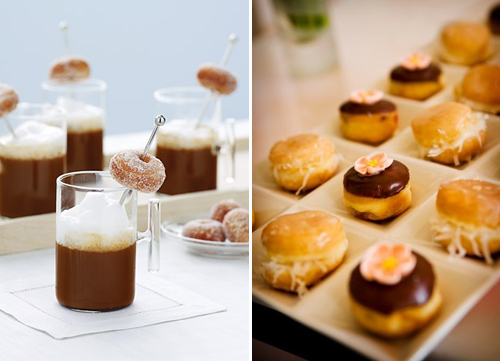 A chocolate fountain is always a treat and gives guests something to occupy themselves with while you and your beloved are off snapping photos. As with the donut station, serve platters of mini donuts along with bowls of "candy garnish" like fudge drops and chocolate shavings so guests can get down, sweet and messy.
Set up a photo booth near the donut dessert table so guests can get crazy with their desserts. We can see it now: Donut monocles, triple donut hats and donut fingers. Three glasses of champagne and no doubt things will get quickly get quirky!
Here are a few more photos of Donut inspiration: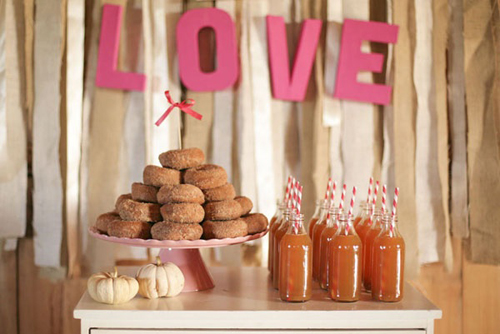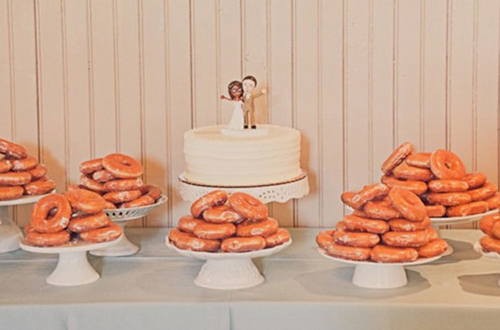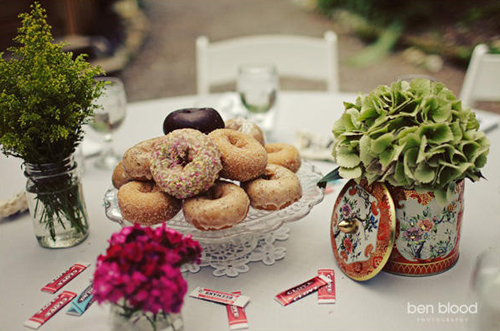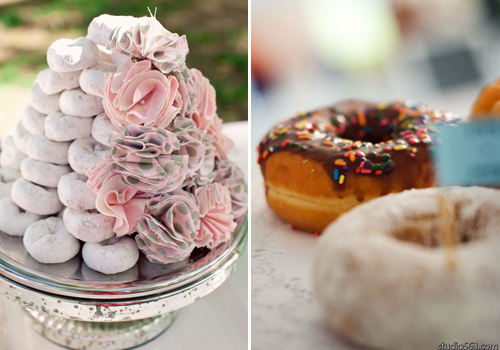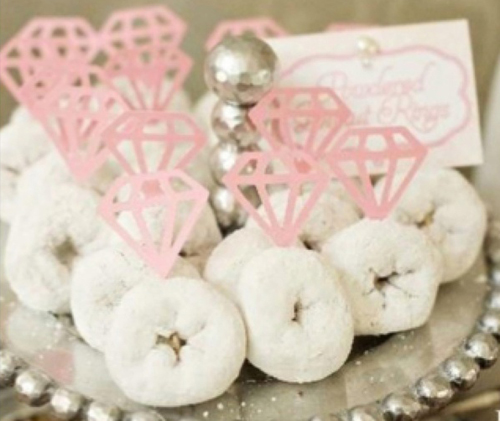 For more ideas on Wedding Donuts or to check out the original photos displayed above and their credits, make sure to check out our Wedding Donuts Pinterest board!