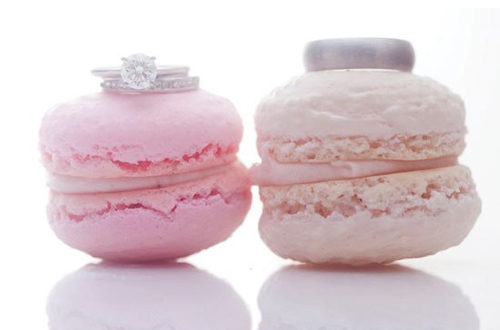 Over the past few wedding seasons macaroons have gained popularity faster than a bouquet in a room full of single ladies. In fact, many dare to say the macaroon has nudged the cutesy cupcake out of its position as wedding cake alternative of the year! Not only are macaroons sweet on the taste buds, they're almost sweeter on the eye, making them an oh-so scrumptious décor treat to round off any wedding day.
Macaroons come in any and every flavour imaginable, so if ever there was a way to satisfy and please just about every palate on the guest list, they are it. These days pastry chefs even go as far as turning the decadently sweet macaroon into a savoury treat, replacing the rich creamy filling with a savoury alternative like salmon and cream cheese or avocado and camembert.
Choose them to match your colour scheme! Just as with their many flavours, macaroons also come in every single colour under the rainbow. Macaroons in various shades of a single colour can be incredibly eye catching whereas rainbow macaroons are sure to lure out the child in every one of your guests.
Use macaroons as place settings, either by poking a tooth pick through the hard shell or packing a couple of these scrumptious treats in a tiny tagged box. Alternatively you can assign a different coloured macaroon to each table and have guests collect their tagged treats upon arrival.
It's not a big surprise that macaroons make the most desirable guest favours, ones that guests aren't likely to leave behind on the table. Best of all, you don't need crazy and expensive packaging as the macaroons are already a visual treat on their own – a simple box or cellophane bag with a ribbon will do!
Let's face it, they simply are gorgeous! So why not replace your floral table decorations with a cake stand loaded with colourful macaroons? Not only will guests thank you for it, you'll be nicking too birds with one stone and your decoration/snack is sure to save you a bundle on flowers.
Macaroons were born to be displayed on a dessert table, whether as part of a macaroon tower or as decoration on other mouth-watering desserts – think along the lines of a layer of macaroons in a trifle, a strawberry cheese cake decorated with strawberry cream macaroons, you name it. Fact is, macaroons are the new cherry on the cake.
Macaroon queens are also a rising trend where a skilled pastry chef prepares the sugary delights on the spot, mixing and matching flavours on your guests' request. If you'd like to kick it up a notch on the creativity ladder, have the Queen prepare macaroon pops which are simply macaroons on a stick.
A macaroon covered wedding cake is any vintage tea lover's dream! As an alternative, opt for a macaroon tower which is exactly as it sounds – a glowing tower of colourful macaroons. We don't hear anyone complaining about the lack of a traditional cake, that's for sure!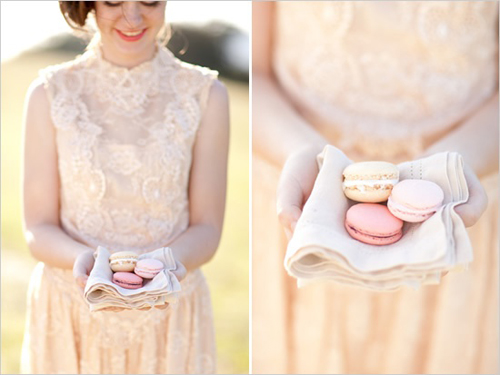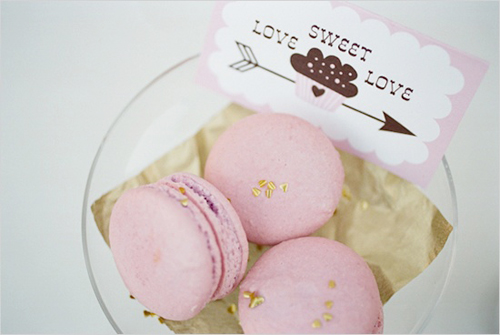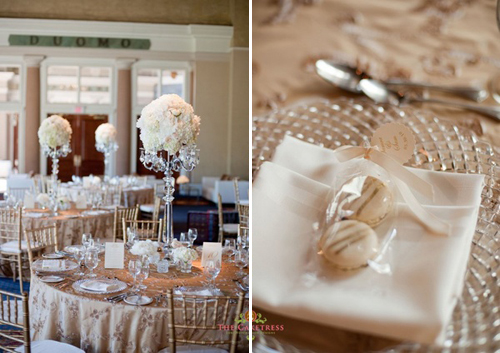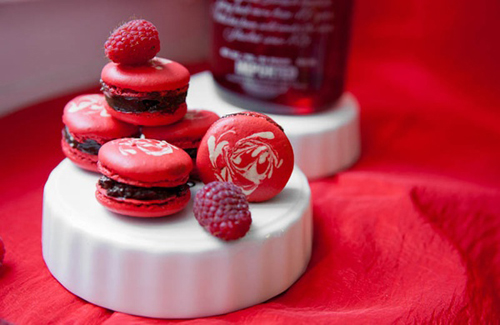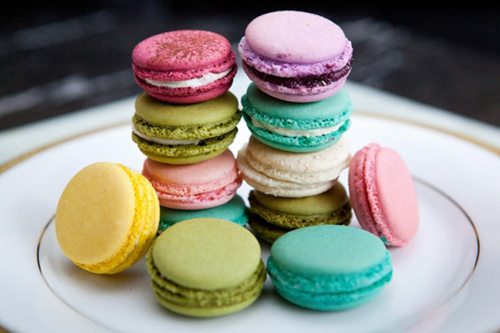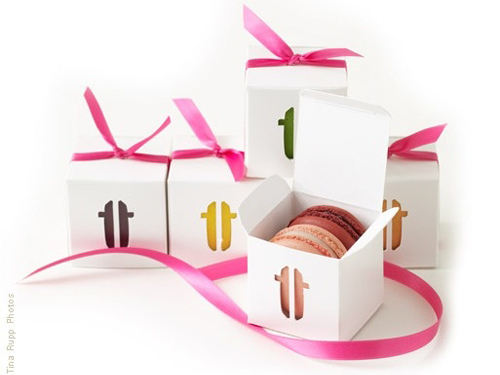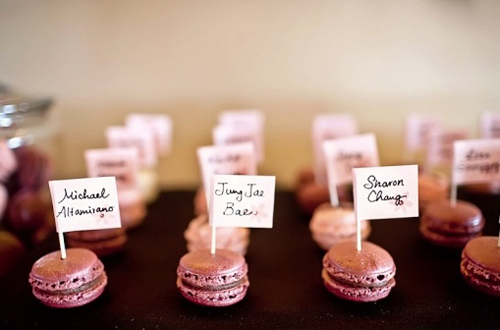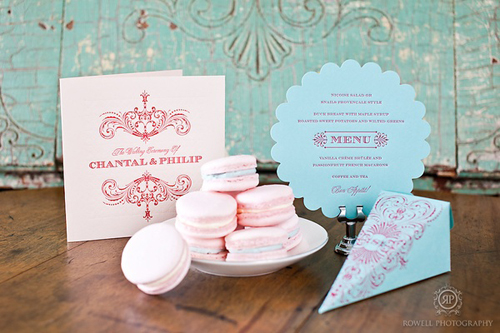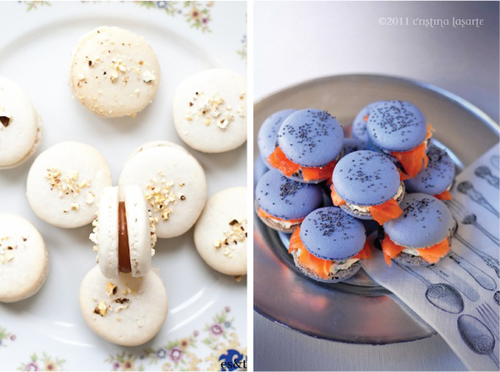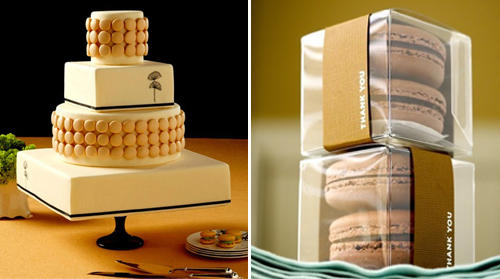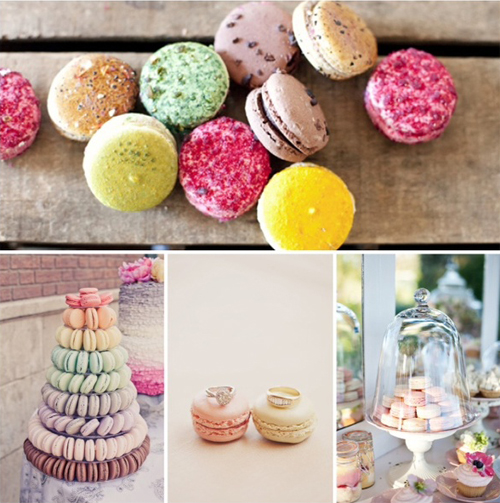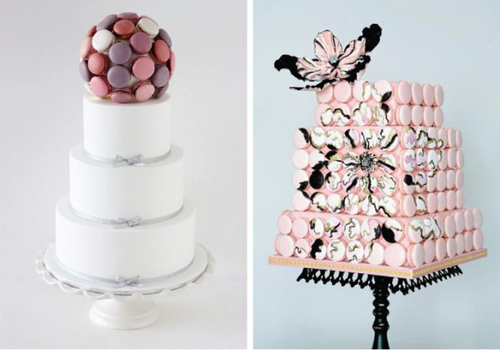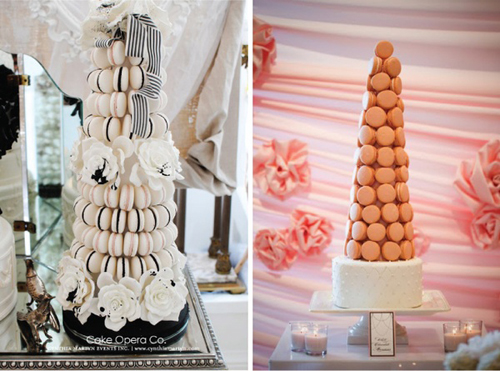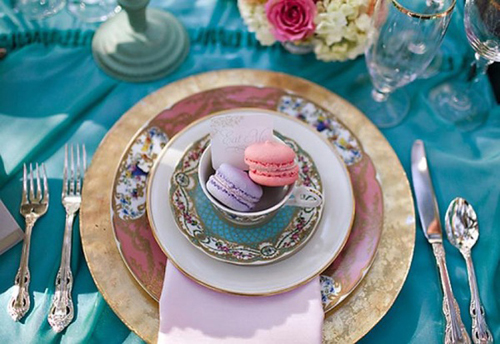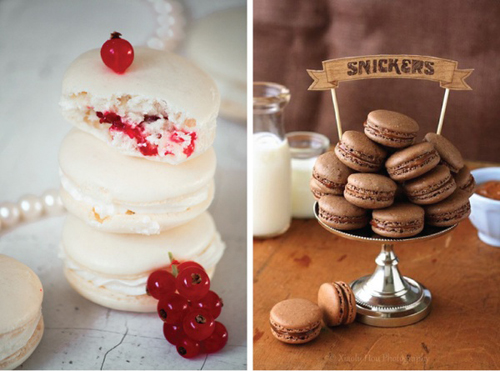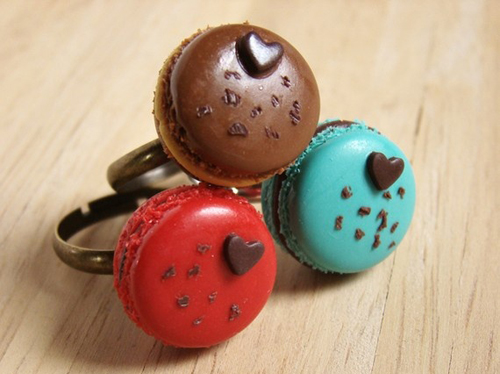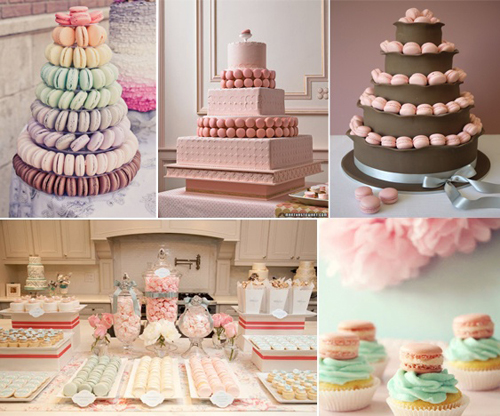 For more ideas on Wedding Macaroons or to check out the original photos displayed above and their credits, make sure to check out our Macaroons Pinterest board!