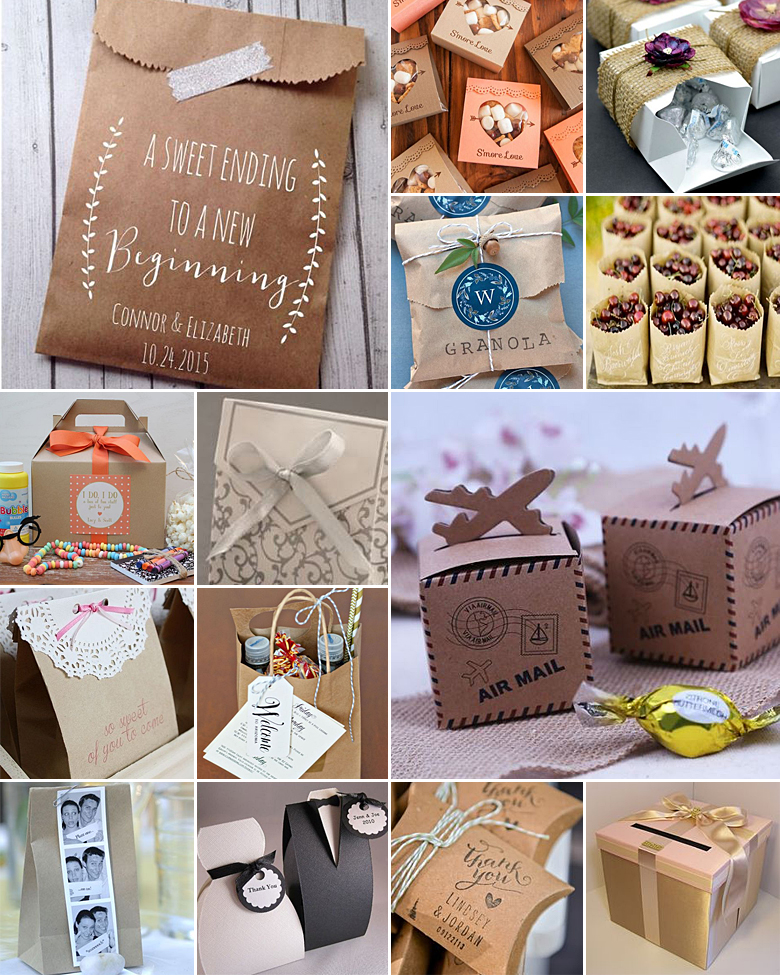 Forget diamonds – containers are a girl's best friend, especially on the wedding day! Today we're looking at two of the most cost-effective yet versatile containers available on the market: Boxes and bags. Guest favours aside, there are many ways to put these handy tools to good use on your wedding day – here's how:
Take guests back to the yonder years with trinkets and treats from their childhood days.
Boxes are ideal for a picnic wedding where you serve cute packed lunches instead of traditional plated fare.
Use boxes as part of your table décor – for instance, a prettily decorated box can serve as a cost-effective makeshift planter pot.
Ask guests to pack a shoebox full of goodies for kids or animals (instead of wedding gifts), and donate it to a local shelter or pound.
Pack goodie bags for your bridesmaids, complete with everything they need to "survive" the wedding day.
For an ethereal feel, hang guests' favour boxes from the chandeliers or trees, to be cut down after the reception.
Make kiddie-bags for your kiddie guests! Think colouring books, candy treats and DIY projects to keep them busy at the reception.
Original images and their credits available on Pinterest