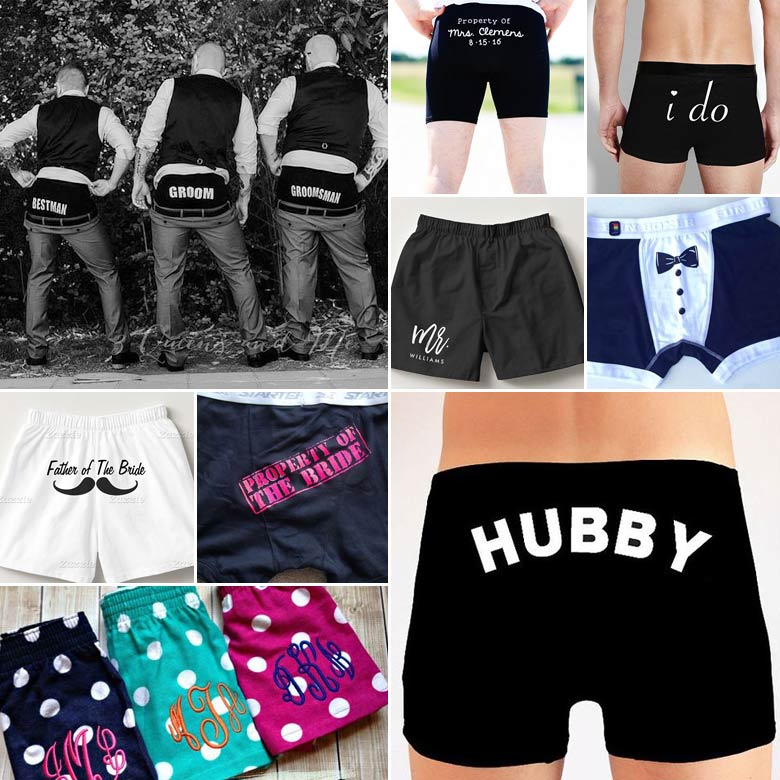 You know your hubby-to-be will look incredibly handsome on the wedding day, but what he wears under his suit is just as important as the colour of his shirt. Comfort is key on the big day, and a pair of quality briefs is essential for making him feel secure and ready for action.
But whoever said you can't be creative when it comes to this clothing item? Surprise your husband with a pair of personalised briefs – whether it be sporting his name or yours, or a little inside joke that no one else would even understand.
Nowadays there are various wedding service providers that can instantly personalise any clothing item of your choice. What's more, there are numerous styles to choose from – like the traditional briefs, boxers, speedo underwear and so forth.
For a long time matching socks were the in-thing for groomsmen, but why not shake it up with quirky wedding day briefs? This could make for excellent "getting ready" photos of the boys, and serve up plenty of laughs between the lot of them.
At the end of the day just remember that it's his day too, and above all you want him to be comfortable and happy. So keep it classy, yes?
Original images and their credits available on Pinterest