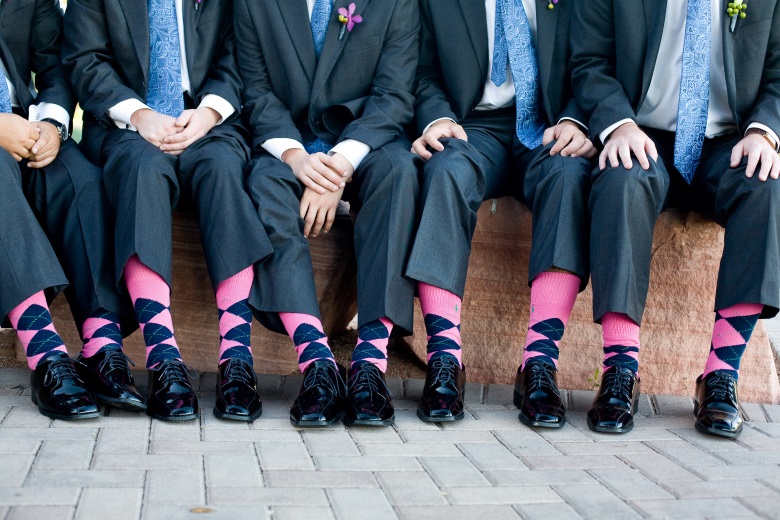 Choosing your best man and / or groomsmen is a big job, one that is not always as easy as you may have expected. By choosing these men to share your big day with you, you are implying that they play a significant and important role in your life; that they are special to you.
Before making any decisions, sit with your bride-to-be and discuss her expectations, wedding planning and personal opinions. You will need to agree on the number of groomsmen (which usually needs to be the same number as her bridesmaids) and who she feels comfortable with. Try and be understanding and flexible, within reason.
If you have a brother, it is expected that he will definitely be part of the wedding party (usually your best man). If you have more than one brother, it is reasonable to make them both or all best men with equal responsibility and honour. If your fiancé has brothers, it is generally considered proper to include them in your group of groomsmen too. This shows that you accept them as part of your new extended family and want them to play an important role in your wedding day. However, this needs to be discussed with your fiancé too, as family politics may dictate otherwise.
If you are able to have friends as your best men or groomsmen, it is usually one or two lifelong buddies that crack the nod. These ones should know you well and have a significant history with you (such as an old housemate from your university days).
You may find that have enough men in your wedding party but still have close friends that you would like to include. If this is the case, it is perfectly acceptable to have the surplus as ushers. In this way, they feel special and involved and are also able to assist you on the day. Ushers are especially popular when they are younger. So, this is the perfect role for baby brothers or cousins and nephews.
Whoever you choose needs to be fairly responsible, with the time and ability to carry out specific tasks, such as collecting tuxedos, keeping the wedding rings safe until the wedding ceremony, and so on. You must also be able to trust that they will deliver a tasteful and appropriate speech at the wedding reception without rehashing your previous bad choices and nutty exes. They need to know you well enough to be able to surprise you with the perfect bachelor party, mention things about you and your bride in the speeches that are both true and complimentary and mingle with your guests. You also need to be able to trust that they will take this responsibility seriously, not getting drunk before the speeches or pinching you grandmother's bottom.
Most of all, these men need to be your pillar of support during any moments of nerves and emotion. You need to be able to trust them and communicate openly with them. Finding a group of guys that fulfils these requirements will prove invaluable to any groom-to-be and is sure to make this event all the more memorable.
Photo Credit: healthyfocustoday.co