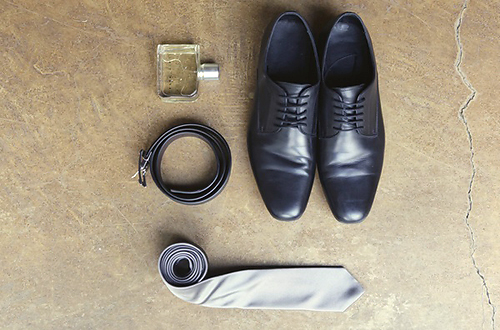 Every groom deserves to look steamy on his wedding day. So often, most of the friends and family are focusing on the bride, leaving an equally excited groom in her rather dismal wake. So, we want to ensure that, in addition to some jaw-droppingly beautiful brides, we prepare the grooms-to-be to look and feel their absolute best on their big day.
Accessories are a great way to do this. Often, the suit that you wear is determined, to at least some degree, by the theme colours and the style of your wedding. This might limit you a little in terms of wearing something that really says "you!" So, use your accessories to convey your personality, tastes and quirks.
Some of the most popular accessories for grooms are:
Pocket watches – vintage meets uber retro with an old-fashioned pocket watch dangling from your formal suit. This is sexy in a really "old-world charm" kind of way.
Handkerchiefs – classically stylish, this can also be a little fun if executed properly. Add a felt feature to the top of your hankie, or some fun embellishments (glitter, buttons or light wire work, for example)
Shoes and socks – a formal, muted suit can be spruced up with funky shoes and some really different socks. These make awesome features for photos and a talking point for guests, but don't usually compromise how good your suit looks.
Ties and bowties – again, this is a small area that can be jazzed up to add a personal element to your wedding attire.
Jewellery – if you are a man that usually wears a bit of jewellery (an earring, bracelet or a chain around your neck, for example), it may be a good idea to keep this part of your identity for your wedding day. Invest in some good quality adornment, though, so that you keep it classy.
Cufflinks and tie pins – old-school gentlemen insist on a matching pair of cufflinks and a tie pin.
Boutonnieres – the bloom in your button hole gives you ample opportunity to be innovative. Choose something that can be removed for certain photographs if you choose to go for something comical or retro. This will ensure that you don't feature this in every photo for you to regret (as styles and fashions change) in years to come.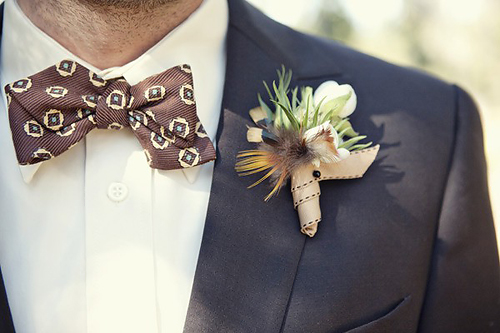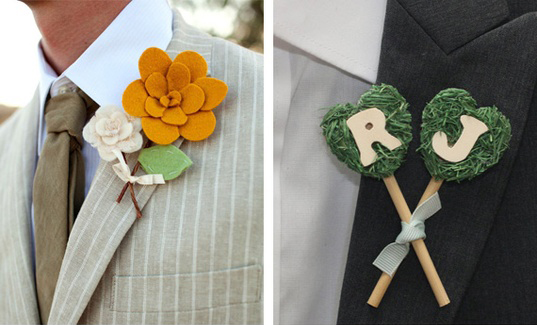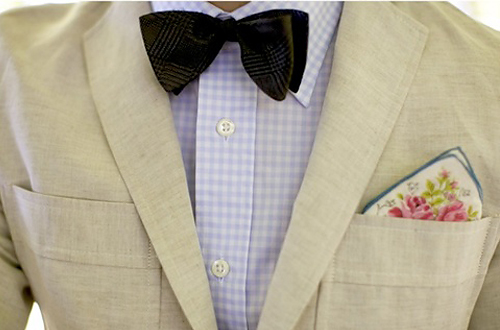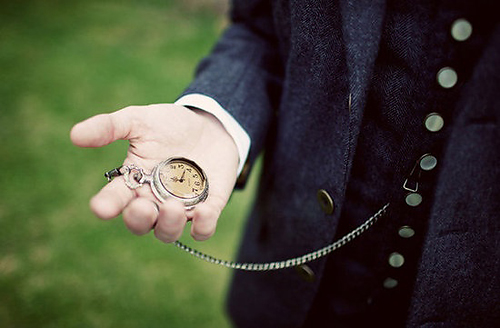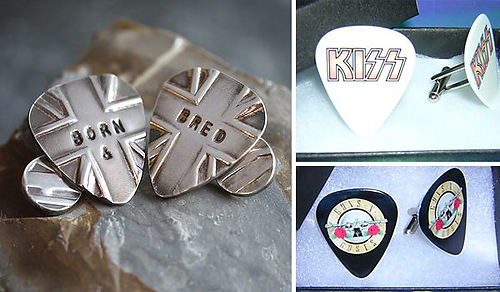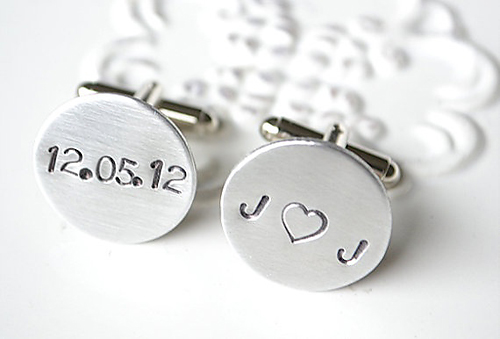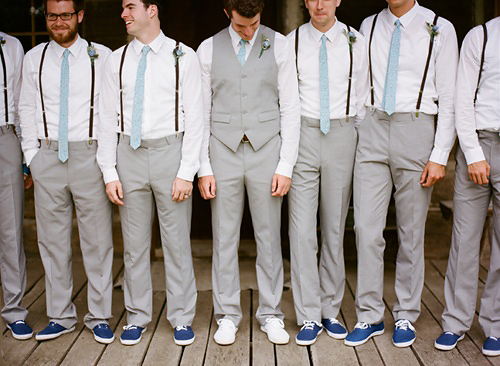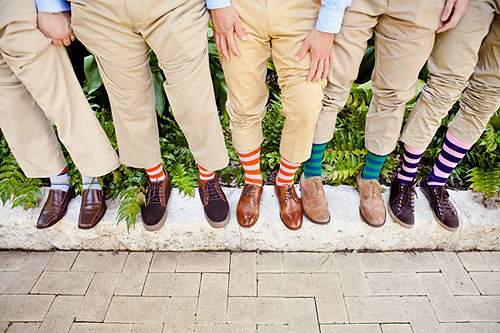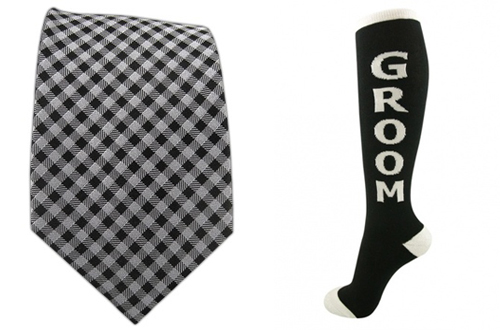 For more ideas on Groom Accessories or to check out the original photos displayed above and their credits, make sure to check out our Groom Accessories Pinterest board!