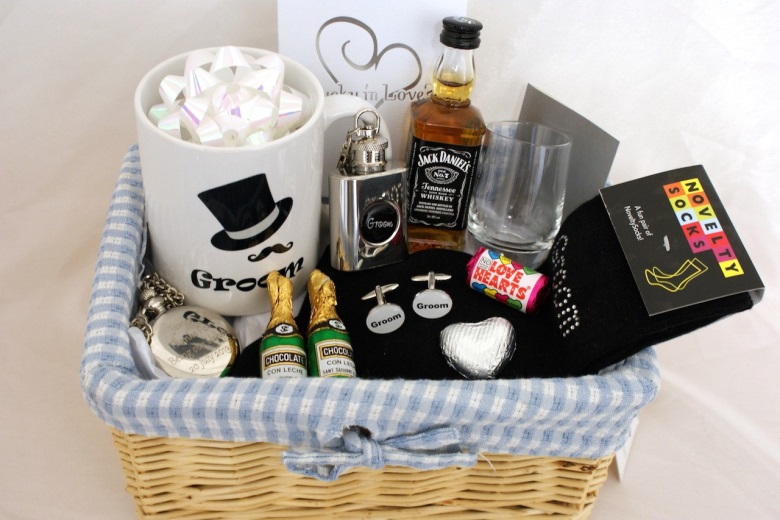 What would you do without your groomsmen? These are your right-hand guys, the fulfillers of your "bro-code" and the wingmen of your youth. Being a part of your wedding also means that they have various responsibilities; like planning your bachelor party, going to time-consuming fittings for their tuxedos, hiring and returning their tuxes, standing around for hours on end to pose for your wedding photographs and the not-too-unfortunate task of having to dance with the bridesmaids.
Most brides acknowledge their appreciation for all the hard work of their bridesmaids by giving them each a special wedding gift. Grooms should likewise thank their groomsmen. A small, personal token of appreciation goes a long way in making them feel wanted and valued. You may choose to get the same gift for each man, perhaps personalising it by engraving his initials onto it. Alternatively, you can get each groomsman a unique gift that you know will be meaningful to him. Just be sure that each is of a similar monetary value so that no one feels more or less appreciated than another.
Men are notoriously difficult to shop for. However, as a guy, you should have a deeper insight into the mysteries of 'man shopping' and, coupled with the fact that you know the likes and dislikes of your groomsmen, this process should be easier for you. Still, here are some suggestions to make this task a little less stressful:
A pocket knife
A pocket multi-tool (the more gadgets, the better)
A bottle opener (this can be classically stylish or a little more gimmicky, but always of a good quality)
A stylish wristwatch
Personalised cufflinks (these are fabulous gifts and can be given to your groomsmen to wear with their wedding attire. Engrave them for that extra touch)
A money clip
A pewter or silver lighter
A fountain pen (engraved with his initials)
A chic business card holder
A leather wallet
A personalised beer mug or a set of stylish shot glasses
A bottle of his favourite whisky, brandy or special liqueur (try to have personalised labels made for a unique touch)
Golf clubs and other equipment
A fishing rod and fly fishing lures
Camping equipment
Binoculars
A digital camera
Two tickets to a big rugby, football or cricket match
If your groomsmen are made up of a groups of particularly enthusiastic sports fans, give them each jerseys, beanies, mugs or towels branded with their favourite team's logo
Alternatively, a great way to thank your groomsmen (and to reassure them that you will still have time for them after the ball is firmly chained to your ankle) is to organise a relaxing boys' weekend or adventure once you return from the honeymoon venue. This could be a weekend at a Casino, a fishing expedition or hike through the mountains. Even a concert or big sporting event can convey your appreciation (assuming that all of the groomsmen are fans of the same things).
The point of groomsmen gifts is to let these guys know that you appreciate their effort and that it meant a lot to you to have them be such a big part of your important day. So, rather than getting carried away with expensive gifts or outlandish trips, the most important thing is to make sure that these gifts are sincere and motivated by real gratitude.
Photo Credit: www.cr8agift.co.uk