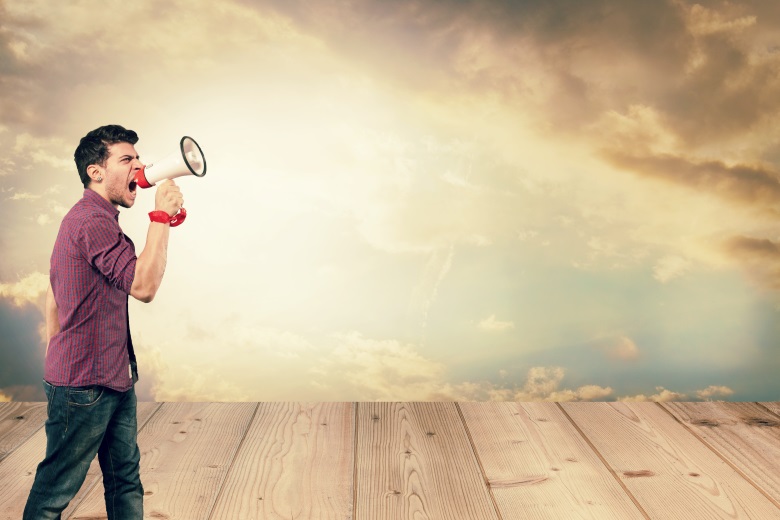 Although it is not common for the groom-to-be to start exhibiting neurotic signs of taking over the planning of your wedding day, it certainly does happen. And, when it does, it can be stressful and upsetting (and not the least bit irritating). As the bride-to-be, you will no doubt be experiencing a measure of anxiety already. To have an overly-controlling, grumpy partner is not going to help either of you to maintain your excitement for this big day.
The symptoms of a groomzilla should not be confused with the normal pre-wedding jitters or the response to the added stresses of finances, family issues, and so on. Rather, a groomzilla can be identified by his overly pedantic attitude towards every element of the wedding day, from wanting to choose the entire playlist to throwing a tantrum over the phyllo basket starters. It is also likely that you will begin to get complaints from your bridesmaids, who feel robbed of their usual responsibilities because he is taking over all of them.
There are several possible causes for his newly acquired condition:
The stress of the imminent commitment
Money matters (the prospect of paying for a wedding, honeymoon venue and, perhaps, a new home can take its toll)
He may not completely trust that you and your bridesmaids are able to organise such a large event
Your partner could be concerned that his wedding will not fulfil the expectations of his friends and / or family
If you accused him of not being interested enough in the wedding in the early part of your engagement, he may feel that it is necessary to make up for it
By understanding the motivation behind his panicked efforts, you are better equipped to handle the situation.
Communication is always necessary and a groomzilla situation is no exception. Sit down with him privately and when you are both relaxed and have a gentle, but honest conversation about your concerns. Do not throw insults and accusations, but point out occasions when he has been unreasonable or unpleasant. Assure him that you are very excited about the wedding and that you want it to be something both of you will enjoy and remember for the rest of your lives.
If this conversation does not work, do not give up. Have another, firmer discussion with him and let him know that he is upsetting others (whether they are the bridesmaids or wedding service providers). If he is undergoing massive amounts of stress, it might be necessary to consider postponing the wedding until he can cope with it. It is not worth having such an expensive celebration if you cannot both enjoy it.
Another way of easing the effects of a groomzilla is to assign one or two specific tasks to him, allowing him to focus on these and let you and your girls get on with the rest. He might enjoy planning the transport, minister / officiant and honeymoon by himself, for example. However, if he has already displayed traits of a groomzilla, it will be necessary for you to keep tabs on what he is doing, so that he does not get carried away. Because women are generally more emotional than their male counterparts, it is wise to handle the bridesmaids, maids of honour and mothers yourself.
Try to see his enthusiasm as a good indication of his excitement to be spending his life with you, and not as something overly negative. Encourage him and show your appreciation in areas where he has been of assistance. This is, after all, his big day too; so dignify him with the respect and love that he deserves during this hectic, exciting time.
Photo Credit: www.huffingtonpost.com