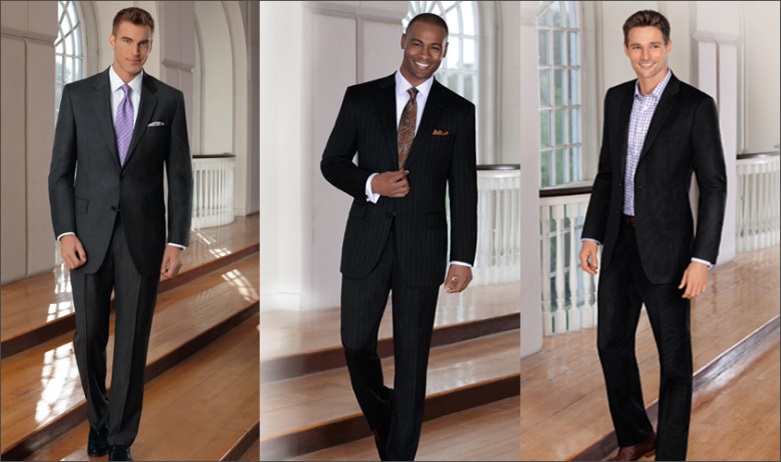 Tuxedos and suits are often the lower priority items during the wedding planning. But, choosing the suit / tuxedo is important and does require a little more effort than popping into a shop, trying on 1 suit and hiring / buying the suit for your big day. Firstly, tuxedos and suits are all different – not only in colour, but in size, style, texture, comfort and accessories such as cuffs, buttons, etc.
Steps to Choosing your Tuxedo / Suit
Decide whether you want to buy or hire your tuxedo / suit – consider your budget before making a decision. Purchasing a suit can be beneficial for anyone, but consider the costs involved as a good suit is not cheap. However, buying a suit is an investment as it can be worn again and again for future weddings, christenings, other formal events, etc.
Search online to find a tuxedo / suit shop that is reliable. If you're planning to hire your tuxedo / suit, make sure to have somewhere close to where you will be getting ready and where your groomsmen stay – an ideal scenario is to find a company that has multiple branches throughout the country.
Decide on the style of tuxedo / suit you are looking for. Will you wear a tie / bow tie? What will the colour of the tuxedo be? What will the colour of your shirt be? Discuss the options with the bride and continue with the process once a decision has been reached.
Make sure the suit you hire / buy suits your body shape / type. Your suit must not be too big, too small or too tight. Your suit must fit comfortably and must look good – after all, you are the groom!
Make sure you are happy with the style and like it yourself. You are the one that has to wear it and if you don't feel good in the suit, then opt for a different style / colour or fit.
Ask the shop /suit hiring service to advise you on the most suitable shirts and suit for the season and time of your wedding.
Photo Credit: www.josbank.com