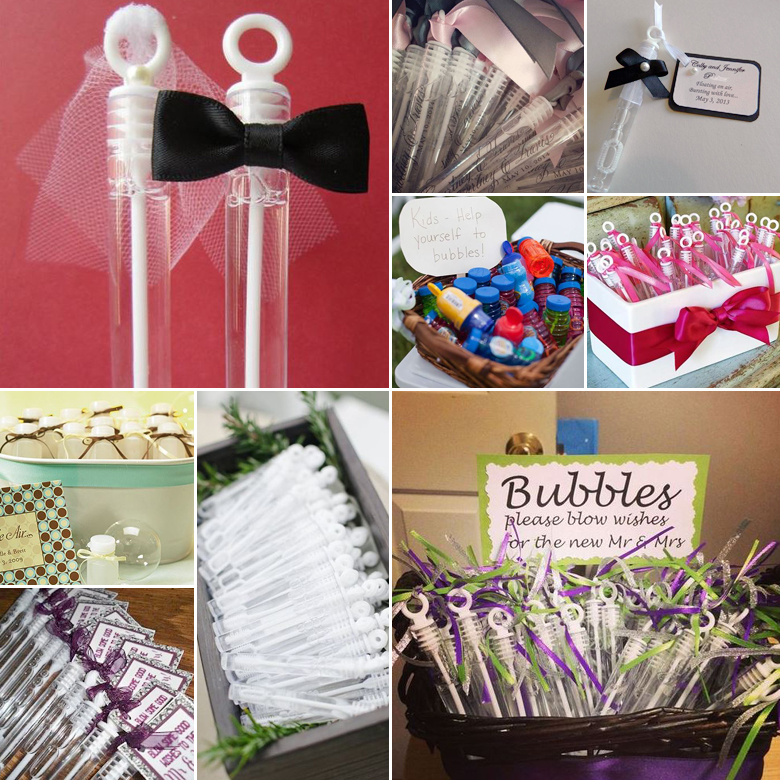 There's probably not a single person in this world who isn't completely and utterly mesmerised by bubbles. So imagine an entire wedding day themed around the idea of glorious bubbles! Think beyond the ordinary, and give free reign to your creativity with this stunning theme.
Spoil your female guests with little bottles of your favourite bubble bath.
For the men, there's always decadent Cadbury Bubbly chocolate!
Instead of traditional confetti, give your guests tiny vials of soap bubbles to blow as you leave the ceremony venue.
Hang little glass orbs from the ceiling (with flowers inside as an optional extra).
Decorate the wedding venue walls with large bubble cut-outs to create an ethereal underwater ambiance.
Rent a bubble machine for the dance floor, and let it set the scene as you take to the floor for your first dance.
Serve plenty of bubbly! We're talking cocktails, champagne with strawberries, and more!
Decorate your wedding stationery by punching or laser-cutting bubbles into the design.
Bubble tea has fast grown in popularity, and is the perfect addition to a bubble themed day.
Complete your bridal ensemble with bubble-inspired jewellery that really makes a statement.
Bubbles and Other Confetti Ideas Available Online
The requested RSS feed cannot be loaded at this time. This XML document is invalid, likely due to invalid characters. XML error: Undeclared entity error at line 22, column 68
Original images and their credits available on Pinterest