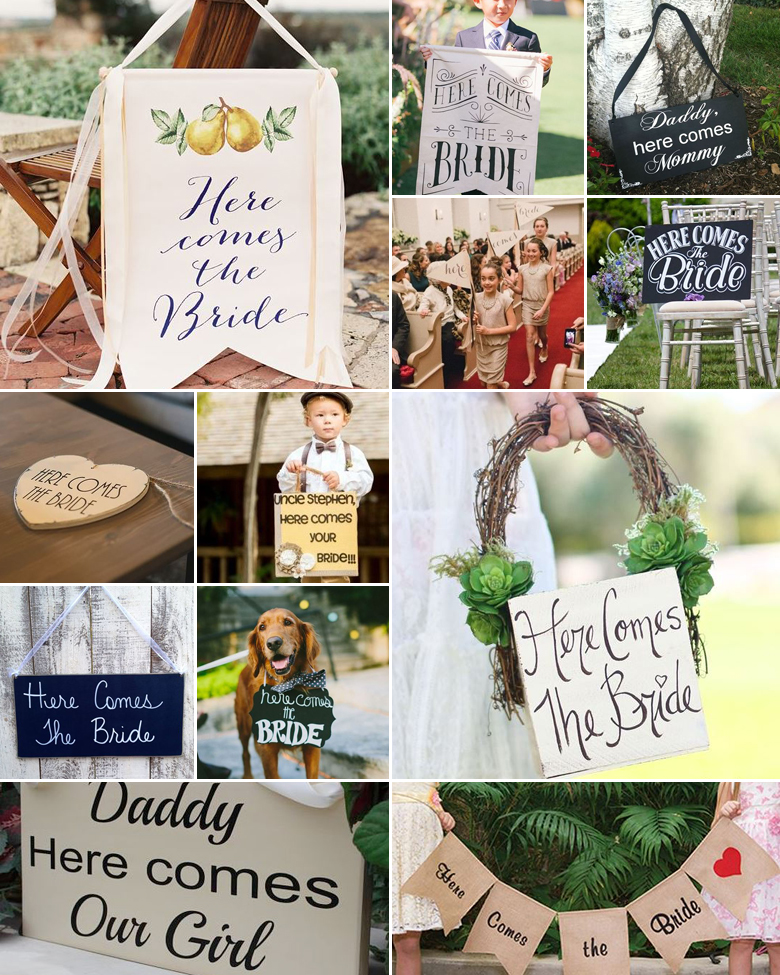 It's not every day that you get to call yourself a bride, so it's important to make the very most of this important title while you can. Over the past couple of seasons the "here comes the bride" sign has become increasingly popular, and rightly so! Who wouldn't want to have their arrival announced on their very special day?
There are many ways to go about making your own board. For starters, you can use a laser-cut wooden shape like a heart of a callout on which the big words are written. Alternatively, consider making a little hanging black board that the flower girl can carry down the aisle. We also love the idea of a big fabric banner, held up by two wooden rods.
Important to remember is the size of the sign. If your flower girl or ring bearer is going to carry the sign, it must be small enough to fit their tiny hands. What's more, the sign can't be too heavy or clumsy, otherwise they might end up hurting themselves or someone else.
If you'll be writing the words in chalk, consider applying a layer of varnish over it to ensure that little hands don't smudge the type.
Original images and their credits available on Pinterest