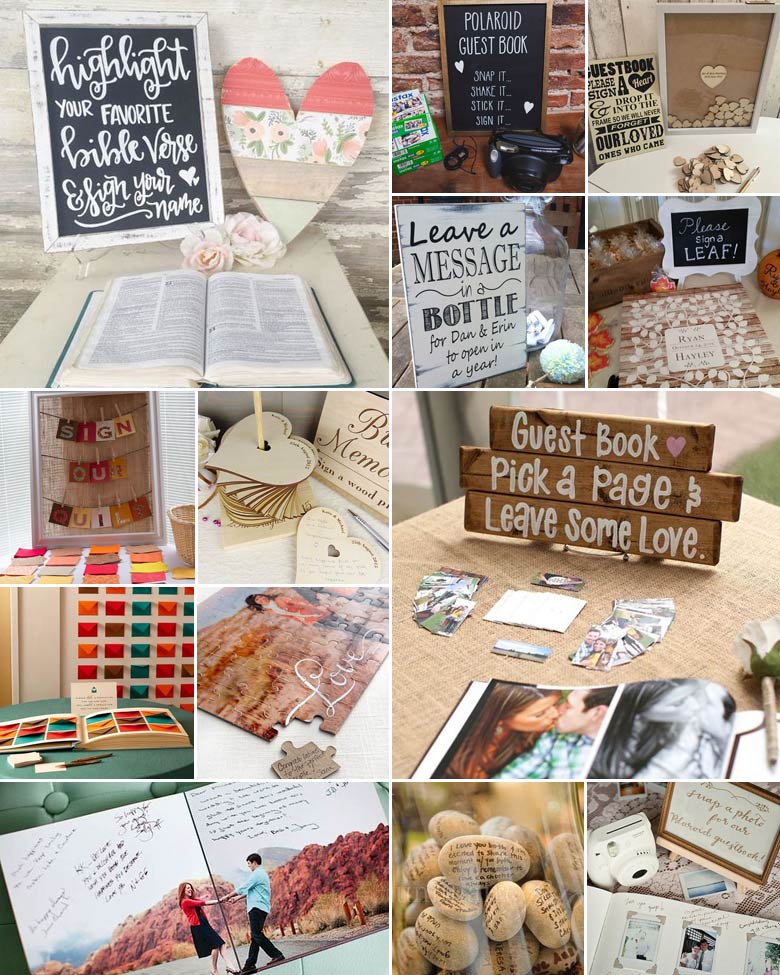 The wedding guest book is an old tradition that acts as a beautiful keepsake for after the wedding. But just because it's traditional, doesn't mean you can't shake it up! Nowadays there are plenty of ways to add a modern twist to the guest book, so we figured we'd round up a couple of our favourite ideas:
Invest in a beautifully handcrafted garden bench, and allow guests to carve their well wishes into the wood.
Let your guests write their words of wedding day wisdom on little wishing stones which you can display in a beautiful glass vase on your coffee table.
If you're into games, set out a large stack of Jenga tiles on which guests can write and carve their wishes.
We're still smitten with the finger print poster! Display a large canvas on an easel and let your guest imprint it with ink.
Ask your mother or grandmother to sew a giant blank quilt so that each guest can personalise one of the blocks.
Most photobooth companies these days offer the option of a photo guest book, wherein guests stick their photos as they pop out the printer.
Enlarge one of your favourite engagement shoot pictures, and let your guests sign it.
Original images and their credits available on Pinterest