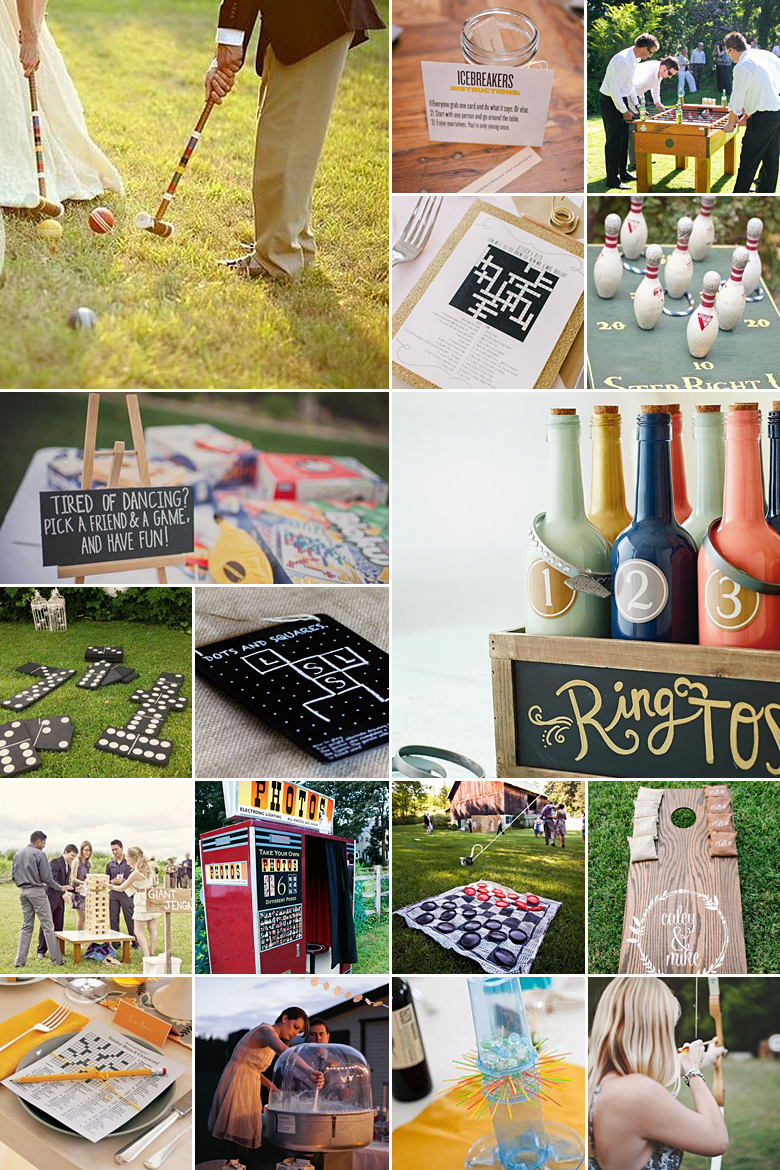 Every bride dreams of the perfect wedding with everyone bonding and living happily ever after. Activities during the reception can create a solid foundation for future friendships. Depending on your venue, here are a few fun and useful ideas:
Outdoor activities
Lay out a crochet field
The traditional "boeresport" consisting of three-legged racing, balancing a potato on a spoon while running, sack races, 2 person teams with one blindfolded and the other shouting instructions.
Hire big board games to place on the lawn. These could include chess, snakes and ladders or scrabble.
Have ring toss games and ten-pin bowling
Have a popcorn or ice cream table with different toppings
Indoor activities
Ask a confident and very social friend who can dance to go on YouTube and learn a few easy line dances prior to the wedding to teach to guests at the reception.
Prepare a quiz of the bridal couple for the guests to discuss at their tables.
Put a few brain teasers on the tables to occupy the non-dancing guests.
Have a few rounds of musical chairs.
Have more than one photo booth, some can be 3D, with a wide variety of props
It is important to remember to choose activities that your guests will enjoy and that are age and personality appropriate.
AVAILABLE FOR PURCHASE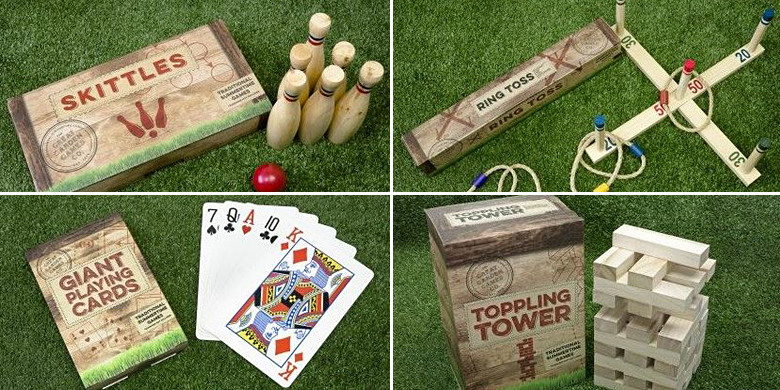 Looking for one of these lawn games? We are able to supply them – no problem! Our range of games include:
Giant Playing Cards
Skittles
Ring Toss
Giant Tower Set (like Jenga)
Giant Pickup Sticks
Boules

If you're interested in any of the above, get in touch with us and we will assist you further! Click here to contact us today!
Original images and their credits available on Pinterest