Fun Wedding Send-Offs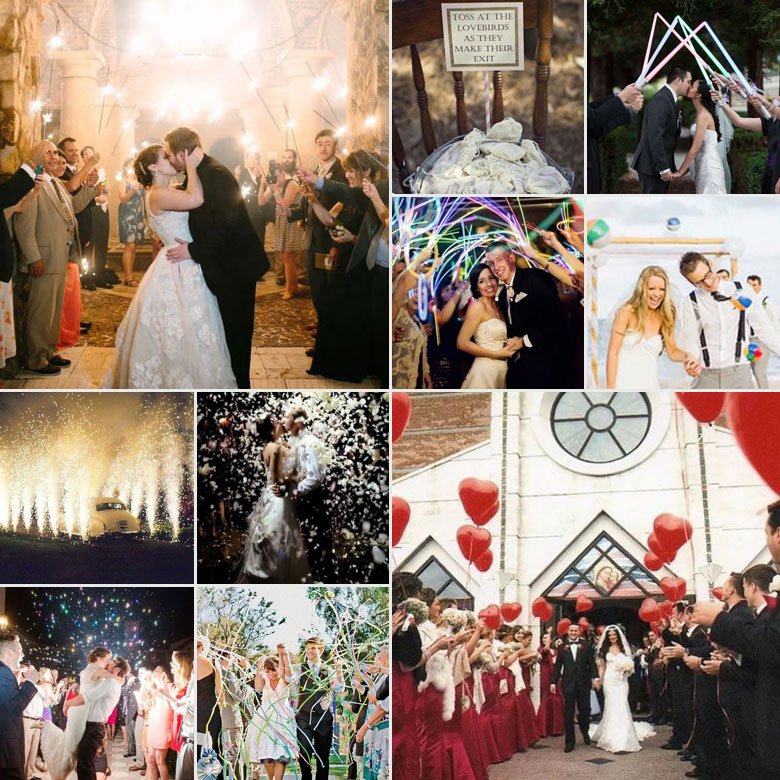 When your big day finally draws to a close, every prince and princess deserves to be sent off in style! In fact, you want to ensure that you exit in the same spectacular fashion as you entered. Let's look at a few ways to achieve this:
Provide guests with something to scatter over your heads – after all, the ceremony isn't the only time that calls for confetti! Choose an element like rice, confetti, rose petals, streamers, feathers, paper airplanes or tiny fluffy colourful pompoms – just make sure it looks good on the photos.
If scattering isn't really something you'd consider, make the farewell picture perfect by giving each guest a red heart shaped balloon, sparkler, bubbles or glow stick to swing around.
End off the reception with a silly group photo with all your guests!
Hire a fog machine to add a dramatic touch.
Give every guest a helium-filled balloon to release as you depart, or opt for whistles, vuvuzelas or anything that can make a noise – it's a big moment after all!
Have banner printed (with monograms or titles) that you can break through as you leave the venue.
Set off fireworks in the background as you drive away, or let your guests release Chinese lanterns into the dark night sky.
Have a FUN Send Off at Your Wedding with these Products
The requested RSS feed cannot be loaded at this time. This XML document is invalid, likely due to invalid characters. XML error: Undeclared entity error at line 22, column 147
Original images and their credits available on Pinterest