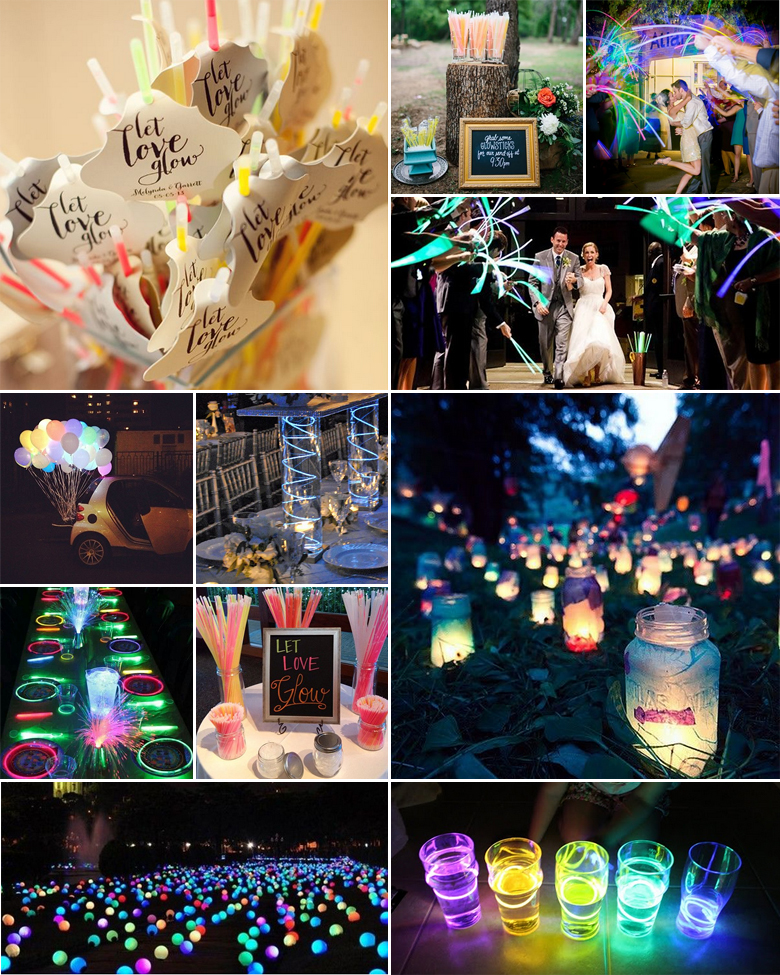 If you thought they were only for Halloween and teenage birthday parties, think again! Glow sticks add an element of neon fun to an evening wedding or reception, and young and old can't get enough of their mesmerising whimsy. Here are a couple of ways to use glow sticks to light up your big day:
Opt for an evening wedding and hide a couple of glow sticks between the flowers of your bouquet or the floral arrangements on the guest tables.
Shape your initials or monogram out of glow sticks and use it to decorate the walls, main table or venue door.
Light up the dance floor by suspending glow sticks over it and giving guests sticks to wear around their necks and arms.
As you depart at the end of the night, give each guest a glow stick to form a "tunnel" with – imagine the stunning photos!
Serve candyfloss as a midnight snack and replace the stick with a glow stick.
Drizzle the innards of the glow stick over elements to make them glow in the night – from the stairs and placemats to the dance floor and floral vases.
Decorate the wedding cake with glow sticks or surprise guests by using glow sticks as garnish in the champagne glasses.
Original images and their credits available on Pinterest