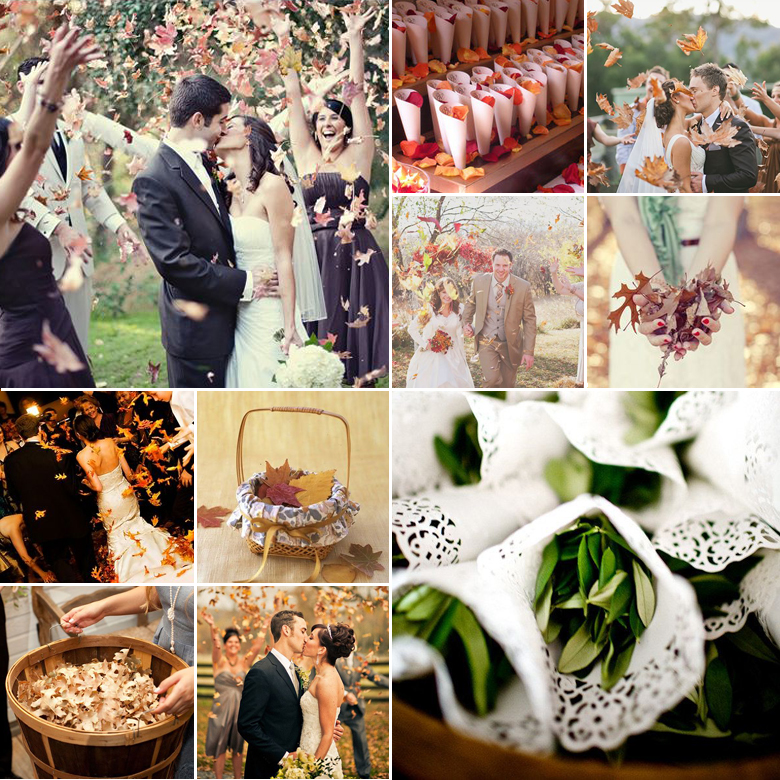 Confetti is largely responsible for setting the festive scene on the wedding day, and your choice of confetti should ultimately reflect the essence of your theme.
Lately leaves have shifted neatly out of the shadows of the treetops and into the limelight, garnering the attention of brides and wedding planners left, right and centre. In fact, with the rise of green and organically orientated weddings, it's quite possible that the humble leaf is more popular than flower petals!
What we absolutely adore about using any sort of natural elements as confetti is the fact that it is 100% biodegradable, posing no harm to the environment. Unlike traditional paper confetti (which is banned by most venues these days), you can rest assured that birds won't choke on any paper scraps.
While fresh leaves are absolutely stunning, especially for a more organically themed wedding, there's also the option of dried autumn leaves in shades of bronze, burnt orange and rich rusty red.
If you're torn between using leaves and petals, consider combining the two – in other words, choosing a flower and using its leaves as part of the confetti mix. This creates a lovely natural balance with a splash of colour.
Original images and their credits available on Pinterest