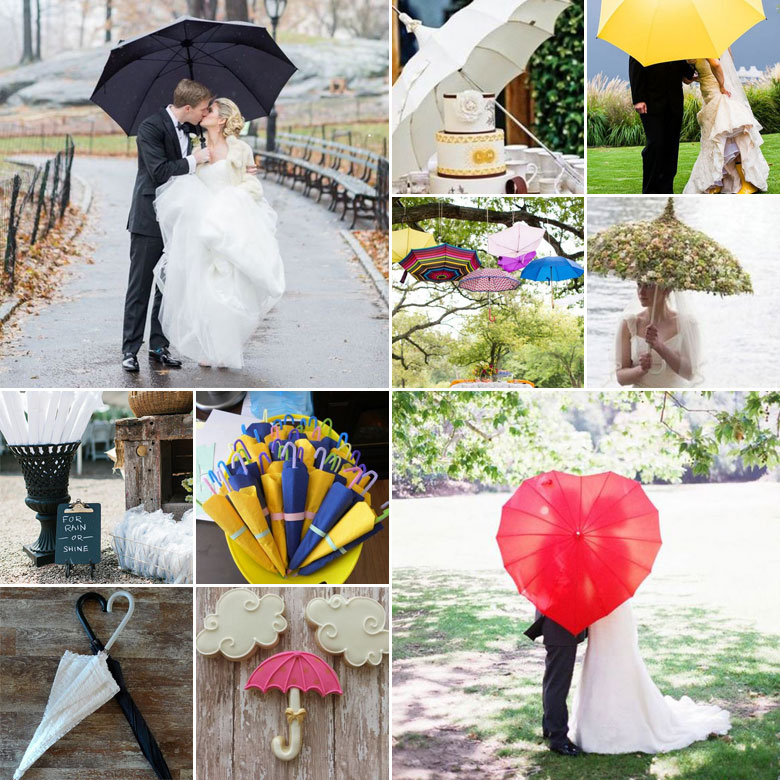 With winter knocking on the door, it's time to whip out the umbrella! While rain isn't everyone's cup of tea, you might be one of those brides that simply love the rainy and wintry season. Make the most of it with these rainy day ideas:
Choose guest favours that will prepare your honorary guests for the rainy weather – like cute gumboots, mini umbrellas, and parkas.
Plan your photo shoot with rain in mind – find a venue that's secluded and sheltered, or brave the rain head-on with an umbrella.
Choose a venue with a glass ceiling or opt for a Perspex marquee, so you can really experience the rainy weather without getting soaked.
Complete your bridal ensemble with a pair of stylish rain boots. Nowadays they come in all styles and colours!
Hang umbrellas from the trees and ceiling to create a whimsical ambiance.
Draw inspiration from the rain and incorporate crystals into your wedding décor – for instance, long strings of hanging crystals, chandeliers and so forth.
Alternatively, fill the ceiling with white helium balloons (to represent rainy day clouds) and hang strings of crystals from the ceiling.
Original images and their credits available on Pinterest