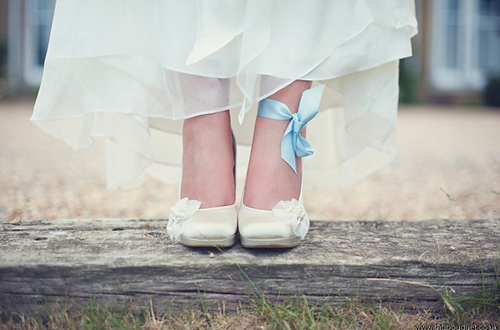 The wedding tradition goes, "Something old, something new; something borrowed, something blue". Usually, these "somethings" are details, little features that make your wedding attire all the more meaningful on the big day. Still, they might not always be that easy to find. Or, you may want to make a real feature out of them, rather than keeping them subtle. Blue is versatile and easy to incorporate into a colour theme. This season, duck-egg blue is particularly popular. So, why not feature your "something blue" for everyone to enjoy?

For a small pop that will be effective, but not too overbearing, consider having blue nails, hair accessories, shoes, stones in your jewellery, and so on. Incorporating blue into your dress need not take away from the classic beauty of your gown. A feminine blue sash or a bold sapphire brooch can look stunning. We love, love, love the trend of coloured petticoats (or netting) under a white dress. Play around with different blues to ensure that your wedding dress and blue petti is one to remember.

Within the realm of your décor, there are endless possibilities. If blue is not one of your formal wedding theme colours, don't use too much of it. Still, you can have cute embellishments and details that introduce blue in small amounts. Consider arriving in a blue car or adding dashes of blue to your wedding cake.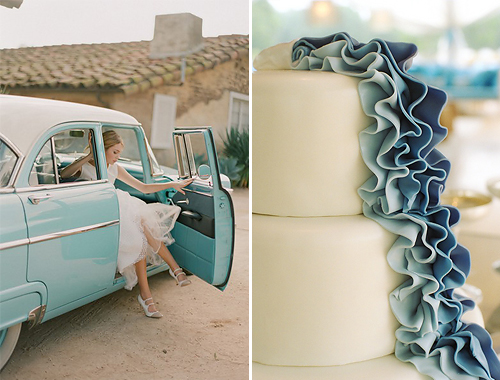 Tradition has its own romance attached to it, and is very important to some couples. However, it doesn't have to mean that you are old-fashioned, or forced to include garish items in your wedding. With a little imagination, almost anything is possible.
Here are a few more ideas on how to incorporate your "Something Blue":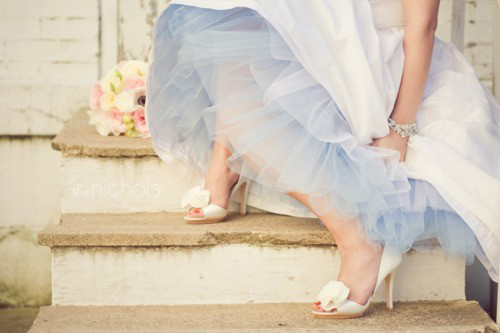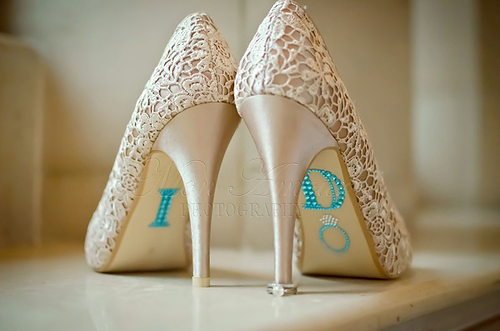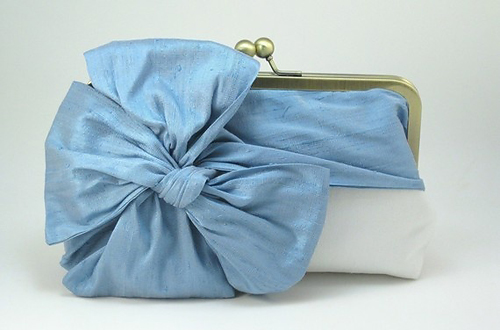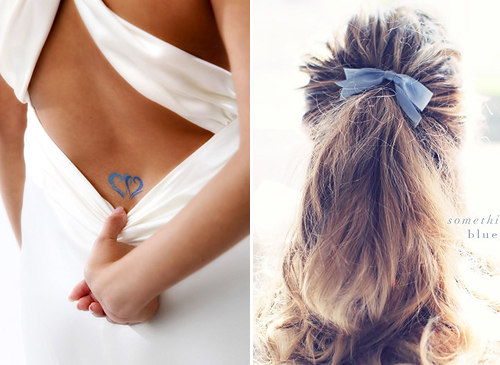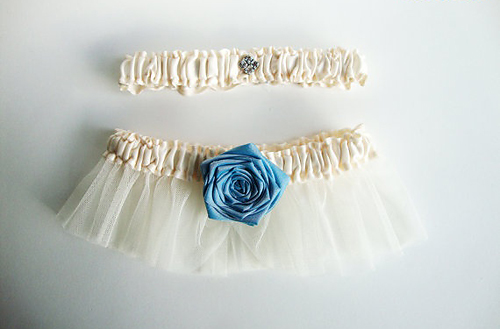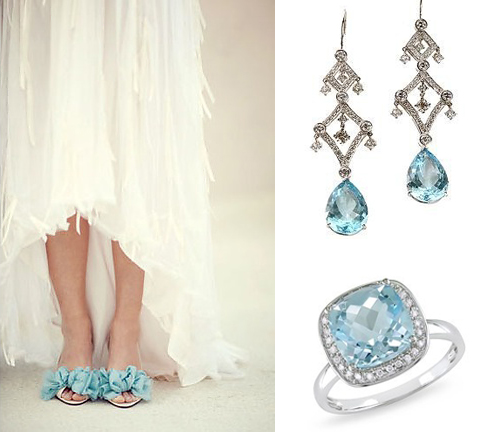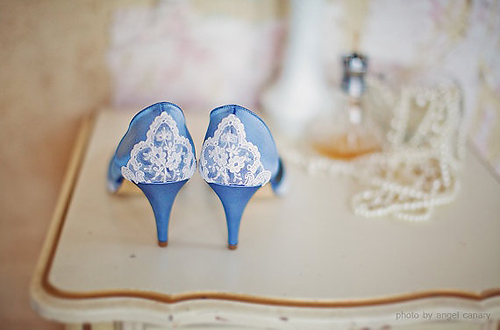 For more ideas on Something Blue ideas or to check out the original photos displayed above and their credits, make sure to check out our Something Blue Tradition Pinterest board!