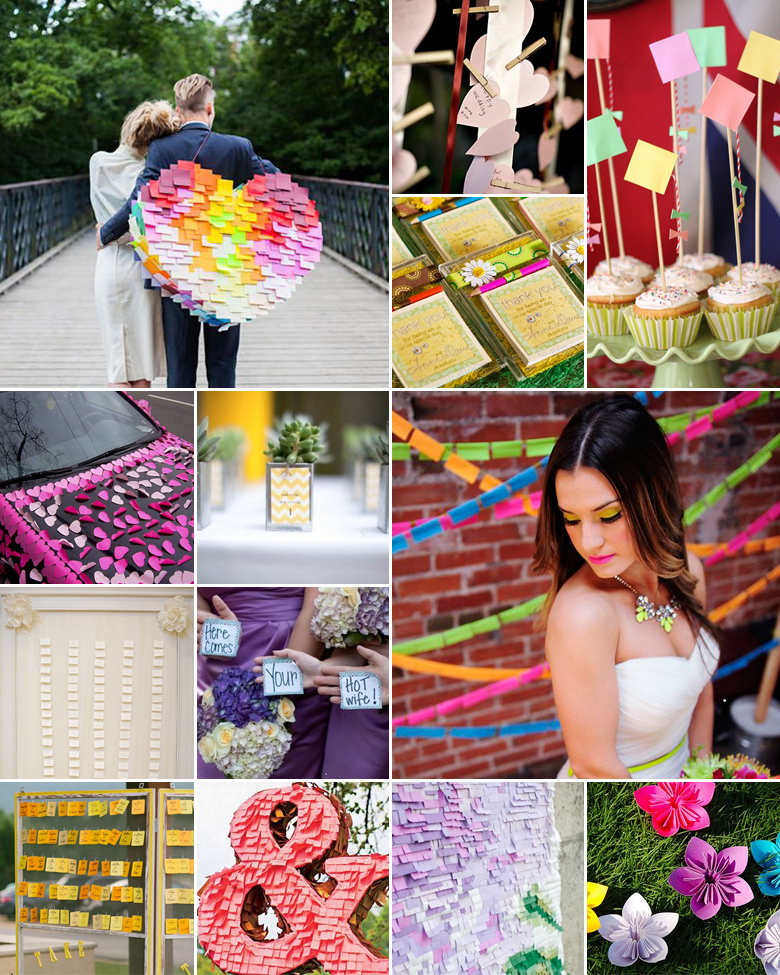 And you thought there were only two sides to the sticky note! With a dash of ingenuity, this versatile little memo can become quite the focus piece, or just act as a quirky yet affordable stationery addition – here's how:
Make your own colourful bunting out of sticky notes and office string.
For the guest favours, buy sticky note pads in bulk and brand them with your monogram and wedding date.
Use sticky notes to build your table plan display. Guests can then easily remove the tag with their name and table number and take it with them.
Instead of a guest book, place sticky notes next to a poster for guests to write their warmest wishes on.
Create a fun piece of art on one of the venue walls using various coloured stickies. Guests can then add to it or write quips on the little notes.
BONUS: Sticky Note Party Game
Each guest gets 5 sticky notes stuck to their clothes. The idea is to then choose a word that's taboo for the evening. The aim is for guests to get each other to say the taboo word in conversation so they can grab one of their stickies. Person with the most notes at the end of the night WINS!
Original images and their credits available on Pinterest